Top 11 International Shipping Blogs of 2015 (w/ Pics)
It's hard to believe we are only hours away from 2016. 2015 seems to have come to an end incredibly quickly, but a lot happened in the international shipping industry this year.
So much has happened, in fact, that the idea of summarizing it all in a blog became a daunting task!
Therefore, I devised a simpler way to look back on it all. A look at Universal Cargo's top viewed blogs of the year would recap the stories of 2015 that were most important and/or of most interest to shippers.
Yes, this sort of method would tend to favor blogs from early in the year that had time to gain more views than recent ones, so despite the fact that it's performing well, you won't find last week's blog, A Logistics Christmas Poem on the list.
However, most blogs tend to get their biggest surge of views right after being published and amazingly, the following list really does highlight the top news stories and issues of international shipping in 2015.
Since everyone tends to do lists of 10, let's go with the top 11 2015 international shipping blogs for this list.
In honor of the New Year countdown that will happen tonight, we'll countdown 2015's top international shipping blogs from from number 11 to number 1:
The excitement for the completion of the Panama Canal Expansion has been building for some time at U.S. East Coast ports.
2016 should be the year that the expansion is completed.
This blog squeezed onto the top 11 list, giving an overview of the project and the expectations it creates for East Coast ports to gain market share on West Coast ports (something East Coast ports had already been doing, thanks to some of the top stories on this list).
The related blog, A Little Mistake Cost the Panama Canal Expansion Big Time, was just a little shy of making this list. It discusses many of the delays the Panama Canal Expansion has faced and is sure to also be a blog of interest to shippers who want to read the blog that launches this list.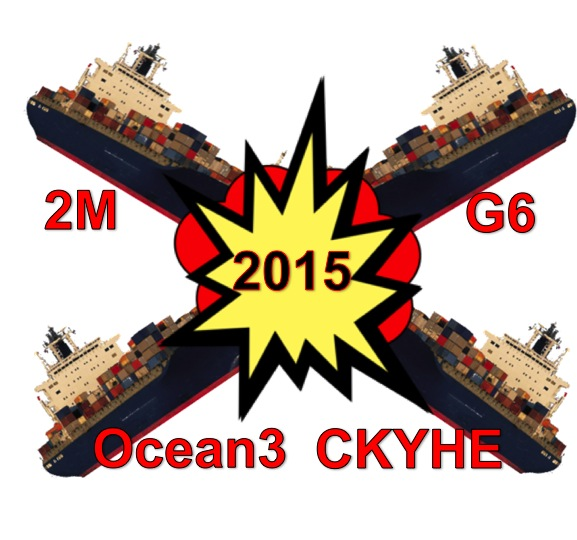 This was one of the very first blogs posted in 2015.
It was actually the second blog in a two-blog series on what the international shipping industry should see from carrier alliances in 2015.
Carrier Alliances remains a hot topic in international shipping, and you're bound to see more blogs on the subject in 2016.
It also possible you might see more on the topic in this very list (hint, hint.)
This blog is a great overview on the behavior of these alliances.
Shippers seem to agree with that sentiment given that their views of the blog landed it in the top 10 international shipping blogs Universal Cargo posted in 2015.
The Ports of Los Angeles and Long Beach are the nation's busiest, holding the largest market share when it comes to the nation's import and export operations.
However, with the congestion during the long, contentious labor negotiations that finally ended early in 2015 and the lockouts during the 2002 contract negotiations, shippers' faith in West Coast ports waned.
This blog showed that many shippers moved their international shipping away from the West Coast ports of Los Angeles and Long Beach.
It comes with some great data on the topic, largely from Datamyne.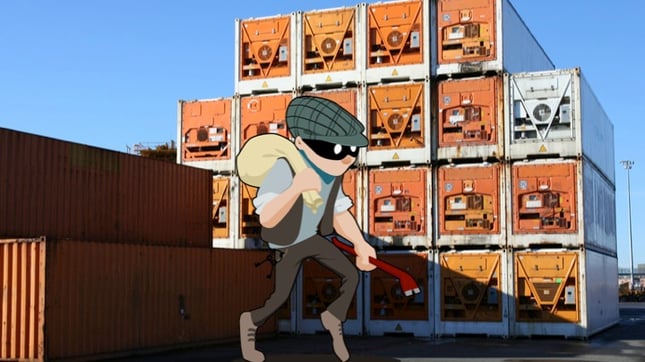 This highly popular blog with shippers actually focuses on cargo theft during peak season shipping.
Peak season doesn't just see a jump in cargo shipped, but a huge rise in targeted cargo theft.
Raising shippers' awareness of the dangers their cargo faces during peak season shipping helps shippers better protect themselves and their goods against those dangers.
After all, no one wants to see their cargo stolen.
More megaships hit the water in 2015 than ever before.
The Zim Tianjin broke records in March when it was the first container ship over 10,000 TEUs (twenty-foot-equivalent units) to ever call on East Coast ports.
This was yet another sign of larger quantities of cargo hitting the East Coast as shippers diverted cargo away from the West Coast.
Though not nearly the biggest ship on the water today, its size is still impressive:
Zim Tianjin:
10,060-TEU
1,145 feet long
150 feet wide
49.5 feet maximum draft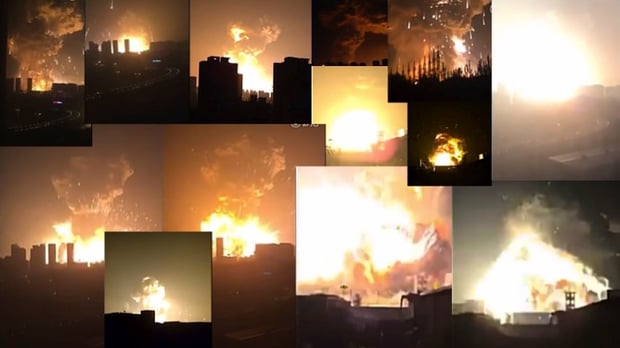 One of the biggest stories of 2015 was also one of the most tragic.
In August, the port city of Tianjin in China was rocked by giant explosions.
The worst part of the story is the loss of lives caused by the explosions. On top of that, shipping was severely impacted.
This blog detailed the impact the explosions had both on the lives of people living in Tianjin and on the international shipping at the port city.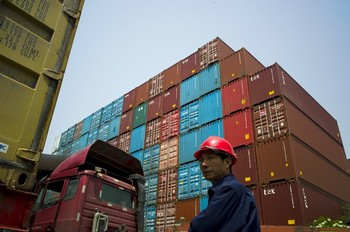 Did I mention yet that congestion was a big deal at West Coast ports in 2015?
There was already congestion happening at West Coast ports due to a number of factors before the negotiations between the ILWU and PMA turned ugly. But when the negotiations got ugly, congestion got grotesque.
Union slowdowns and mini lockouts in retaliation…
Shippers could do nothing but watch as their shipping containers sat at the ports (or on ships waiting to dock).
For exporters, contracts were lost. For importers, goods never made it to shelves for the holiday season.
Everyone needed this problem fixed, but it was months into 2015 before the ports and union finally shifted from fighting over their contract to doing their jobs.
And that's when we could actually look at the question of how long it would take to clear all that congestion.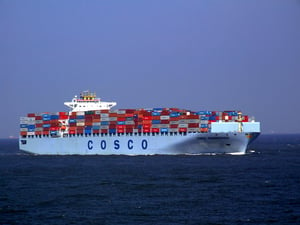 It almost seems impossible to talk about international shipping without talking about China. And what a year it has been for China!
There were a number of popular blogs on big stories having to do with China in 2015, like China Renminbi Joins U.S. Dollar as Main World Currency Reserve; Are Shipments in Danger as US, China Tensions Rise in South China Sea?; and Alarming Yuan Devaluation Good for Importers, Bad for Exporters that didn't even make this list.
We already saw China on this list with the Tianjin explosions. Now we see China in the top 5 blogs of 2015 with a merger between the country's two giant, state owned shipping companies.
This blog was posted when talks of a merger turned into more than rumors and sent tremors through China's stock market.
For the most recent updates on the merger, check out: Movies Over But Hunger Games of the Sea Continue w/ Merger & Buyout.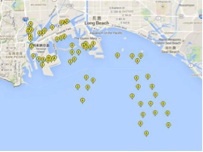 It can't be emphasized enough how bad things got at West Coast ports during the contract negotiations between the PMA and ILWU.
A simple blog sharing the status at top West Coast ports received tons of views as shippers nervously bit their fingers, hoping something would get better so their shipments could get through.
Yes, things were so bad that this ended up being the number 3 blog of all the blogs posted during the entire 2015 year.
It was what shippers were fearing.
They were already suffering with all the congestion and delays and fees they were facing because of the contentious contract negotiations. It looked more and more likely that the ports were going to completely close their gates like in 2002.
Thankfully, the PMA and ILWU were finally pressured into mediation and settling the contract disputes before the mini lockouts this shipping news alert announced turned into a full, prolonged lockout.
Still, the bad news shippers had been fearing was enough to surge this blog all the way up to the number 2 spot of the year of 2015.
Ah, the number one blog of the 2015 year has nothing to do with the PMA/ILWU contract negotiations.
It is actually the first part of the blog series that made the number 10 spot on this list. (I told you carrier alliances would pop up again on this list.)
This blog gave an overview of the big carrier alliances dominating the waters of international shipping.
Its focus was to look at how those alliances would impact international shipping in the 2015 year (and beyond), but really it brought up more questions than answers.
It is worth looking back to see how carrier alliances have answered those questions, and will continue to do so in the future.
—
Happy New Year! Here's to a great 2016 for you, yours, and international shipping!

Source: UC Blog