Truckers Strike Over AB 5!
Yesterday (Wednesday, July 14th), truckers began protesting Assembly Bill 5, aka AB 5 or the gig worker bill, at and around the Ports of Los Angeles, Long Beach, and Oakland.
Not merely did truckers hold a strike, believed to be only a 24-hour one, but they also intentionally slowed traffic on freeways near the ports.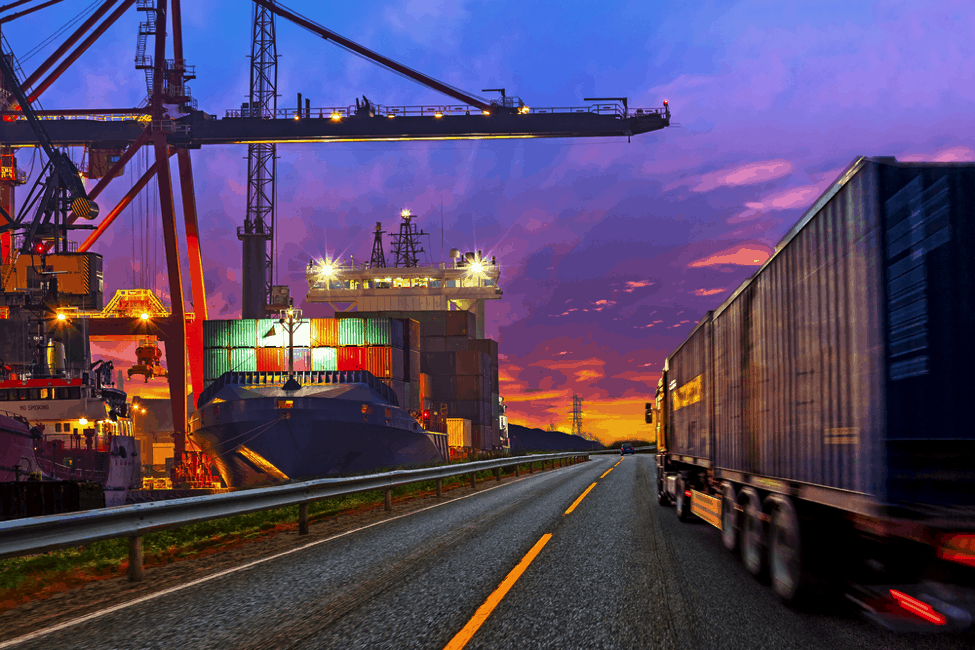 Jordan Okumura reported in an AndNowYouKnow article:
Labor issues in California grew increasingly complicated over the course of the previous few days, with a set of the independent truck drivers who service the ports of Los Angeles and Long Beach going on strike in protest of the actions of the trucking firms operating out of the ports.
Meanwhile, Bloomberg reported:
Truckers servicing some of the US's busiest ports are staging protests Wednesday as state-level labor rules that change their employment status begin to go into effect, creating another choke point in stressed US supply chains.

Transport workers are demonstrating at the California port gateways of Los Angeles, Long Beach and Oakland, the Harbor Trucking Association said in a statement.
And NBC Los Angeles reported:
Truckers from the Port of LA protested on the northbound 110 freeway on Wednesday morning, causing delays as they demonstrated against a proposed California labor law.
That local NBC reporting is a little inaccurate as the truckers aren't employed by the port nor is AB 5 merely a proposed California labor law. The truckers are independent contractors, though that categorization is now under legal challenge by the gig worker bill that is well beyond merely proposed. The bill was signed to law by Governor Newsom, and the California Trucking Association's (CTA) legal fight against it hit a dead end when the U.S. Supreme Court refused to take the case after the 9th U.S. Circuit Court of Appeals overturned CTA's initial win against AB 5 in the Superior Court of California in Los Angeles.
Fox 11 Los Angeles posted a video on Youtube of yesterday's convoy protest of AB 5 going into effect after the Supreme Court rejected the case:
Both the Bloomberg and NBC Los Angeles articles went on to talk about AB 5, which I've been writing about in Universal Cargo's blog for the last two posts:
I certainly didn't expect AB 5 to become a three part blog series when I wrote the first article; however, it is a very serious topic with the potential to do a great deal of harm to the supply chain. Still, I don't want to be alarmist about the topic either.
While AB 5 has the potential to remove 70,000 independent truck owner-operators from California's roads and ports, that's the worst-case scenario with the bill. Enforcement of the law may not be as strict as its highest potential, and some truckers may embrace becoming employees of trucking companies for which they previously contracted, though it is believed that most independent truck owner-operators would not.
Of course, becoming employees rather than remaining independent contractors is a much more complicated issue than it sounds when just thrown in a sentence like above.
Companies can't simply take control of truckers' trucks and call the truckers employees. A trucker invests tens of thousands of dollars into buying his or her truck. Often, truckers do so with pride in being self-employed and enjoy the freedoms that entails. Many truckers have no interest in selling their trucks and becoming employees of trucking companies. Trucking companies may not be in a position to be able to buy those trucks and hire those truckers either. Buying the trucks from the truckers may not be necessary to classify them as employees, but Some companies may be happy to stay at the number of employees they have and simply not work with the independent truckers anymore because of the legal issues created by AB 5.
Another option is for independent truckers to form their own companies instead of contracting through other trucking companies. This, of course, creates new expenses and challenges for these truckers.
There are many questions and much uncertainty as AB 5 takes effect. It's impossible to know how it will turn out. Unfortunately, right now, as things are at the peak of uncertainty with implementation of the bill and its effect on the supply chain, we're at the peak of year for shipping. There's a threat of strike from rail workers, which would be a major blow to the transportation of shipping containers from the ports. Backlogs of containers to be moved from the ports by rail is already a problem. Congestion in general at the ports is back to climbing with the peak season getting into full swing. And there's the threat that negotiations between the Pacific Maritime Association (PMA) and International Longshore & Warehouse Union (ILWU) could turn contentious and result in more congestion at the ports.
Additionally, there's the worry that if the truckers strike more, the ILWU may honor their picket lines, which would have a profound effect on operations at the ports.
In her article, Okumura quoted an ILWU spokesman who responded to whether or not the ILWU would honor truckers' picket lines:
According to ILWU spokesman Craig Merrilees, that is "a hypothetical that I'm steering clear of for now…[we] will deal with this when and if it happens."
Obviously, that's not a satisfying answer that would alleviate any shippers' fears over the situation. The answer might as well have been, "No comment." However, there is one thing important to note that may bring lower shippers' worries over this situation a little bit:
The strike and demonstrations are not being orchestrated by all truckers. It is a small minority of truckers currently protesting. The ports have said operations have not been affected.
.