Updates on the Port of Ningbo Terminal Closure
The Port of Ningbo – the third busiest container port in the world – was supposedly going to start a phased reopening yesterday (Wednesday, August 18th) after its Meidong Container Terminal [also known as the Meishan Island International Container Terminal] was shut down over a week ago because of a single positive COVID test. However, it does not appear reopening began taking place Wednesday despite the fact that there have been no new COVID cases there.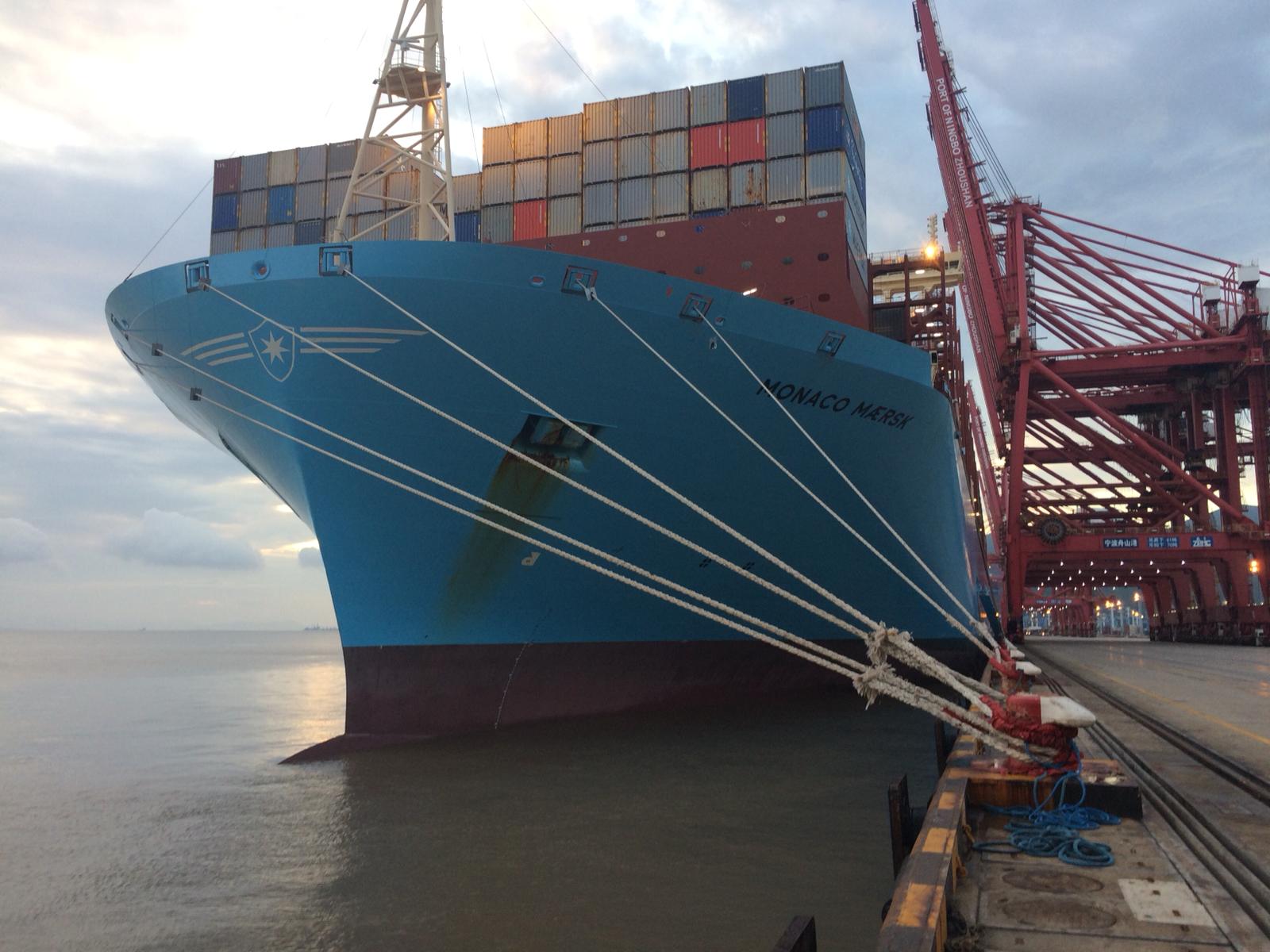 Keith Wallis reported in the Journal of Commerce (JOC) on Monday (August 16th):
Forwarders expect Ningbo's shuttered Meidong container terminal to start a phased reopening on Wednesday with a resumption of full operations on September 1 after extensive rounds of testing by Ningbo health authorities showed no new cases of COVID-19.
However, Ji Siqi reported today (August 19th) in the South China Morning Post:
Ningbo-Zhoushan Port said on Wednesday that it was preparing to restart operations at the Meishan terminal, without giving additional information. And on Thursday, an employee at the terminal who answered the Post's call said there was no firm date for resuming service.
Optimism Over Level of Disruption
Congestion has obviously been building since the shutdown, but so far the impact of the shutdown has not been as disruptive as many in the industry feared. However, it should be noted that negative impacts from disruptive events like port closures have a rippling effect across the industry with the worst effects happening in the weeks even months after the initial disruptive event.
Belief is growing, however, that the results from the partial closure at the Port of Ningbo won't be as bad as those from the partial shutdown of China's Yantian Port, which was in response to a COVID-19 outbreak. Despite the fact that the partial closure of Yantian Port was from a Wuhan Coronavirus outbreak and the Port of Ningbo's was from only a single positive test, they extremely similar situations.
One important reason the results of Ningbo's shutdown seem like they'll be less damaging for supply chains, especially those regarding U.S. importers, than the result of Yantian's closure is a less disruptive response from ocean freight carriers. Keith Wallis wrote in his JOC article:
There were 41 vessels at anchor waiting for a berth Tuesday morning and the average number of weekly port calls to Ningbo fell 22% from nearly 188 container vessels to 146 last week, but the total nominal vessel capacity calling the port only dropped 7.8% to 572,052 twenty-foot equivalent units, project44, a supply chain visibility platform, said in a media bulletin. 

The reason is that the other four terminals at the port absorbed the inbound and outbound container traffic redirected from Meishan, which handles about a quarter of the port's volume. Also, ocean carriers did not blank as many sailings as they did following the Yantian lockdown. 

Project44 said it recorded only 15 blank, or canceled, sailings to Ningbo on Tuesday, which is in line with the average number of voided sailings at the port to keep vessel routes on schedule.

Carriers are primarily diverting to other terminals rather than skipping the port entirely.
Pessimism Creeping Back In
Of course, a big factor in Yantian Port's closure being so disruptive was how long it lasted. Yantian's partial closure lingered on for over a month. If Ningbo's return to full operation happens September 1st, the damage from it should be largely contained, not that it wouldn't be felt across supply chains at all. It's inevitable that many shippers will experience some delay and disruption. However, if the closure lingers on, as Siqi's more recent article with a declaration from a terminal employee that no firm date for resuming services exists, the delays and disruption could be very significant.
Siqi shared the following outlook:
"If the port returns to full capacity before the end of August, we should be OK with only marginal delays and impacts," said Akhil Nair, vice-president of global carrier management and ocean strategy at Seko Logistics.
With the best case scenario of full reopening happening on September 1st but uncertainty over that date, the worst case scenario of Yantian-like disruption remains a possibility.
Yantian's partial shutdown was originally supposed to be extremely short and no big deal. And that was from an outbreak of cases rather than a single positive test. Despite China's strict approach to COVID-19, you have to wonder if there is more going on at the Meidong terminal.
Let's say your fear is high enough to shut down one of the world's biggest container terminals over a single case of COVID-19. That person goes into quarantine, everyone else gets tested, and maybe you add even more cleaning to the already high COVID-19 protocols. With no other positive tests, you reopen, right?
It should take more than one positive test to justify closure of a major container terminal, especially for an extended period of time. China isn't exactly known for its transparency, so if there is more than a single positive test that has happened or is happening at the Port of Ningbo, we probably won't know what it is. We'll probably just see its Meidong container terminal's closure linger on, aggravating its impact on the international shipping industry.