VoyageLA Interviews Universal Cargo President Shirley Burke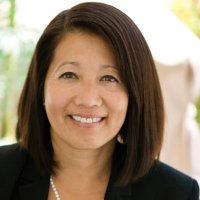 VoyageLA posted an interview with Universal Cargo President Shirley Burke this month.
In the interview, Mrs. Burke shares how Universal Cargo CEO Devin Burke went from VP of Sales for Universal Cargo in 1991 to owning the company with Mrs. Burke in 2000.
The husband and wife team went on to grow Universal Cargo from an 8 employee operation into what it is today.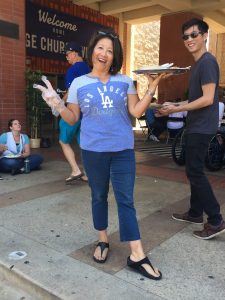 Things Mrs. Burke attributed their success to in the interview are:
Prayer, trust, and reliance on God.
Attracting and retaining the best and brightest talent. Hiring and surrounding ourselves with people smarter than us and who share our core values and principles.
Reading, learning, and never ceasing to grow and develop ourselves as leaders.
Passing on what we've learned to others and helping develop them to their full potential in business and life.
Of course, just because the Burkes have had great success as owners of a freight forwarding company in the international shipping industry, it does not mean things have always been smooth sailing.
In the interview, Mrs. Burke gives a fascinating look at some of the challenges she and Mr. Burke faced along the road to success as business owners. Those challenges included working with a spouse and a huge financial challenge early in their ownership of the company.
There are great takeaways to be gathered from Mrs. Burke's sharing of these challenges.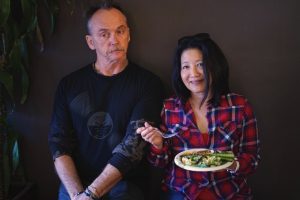 Not only does Mrs. Burke share what it takes to work with a spouse, she also shares exactly how she and her husband got through a financial challenge that could have ended their company.
Afterward, Mrs. Burke takes a moment to share exactly what a freight forwarder is and what sets Universal Cargo apart from other freight forwarders, its core values: C.A.R.E. C – Customers, A – Available, R – Resourceful, E – Evolving.
To read the whole interview, which is certainly worth doing, follow this link to VoyageLA.com.
VoyageLA is a publication focused on the Los Angeles area. It is the flagship publication of Voyage Media, which has expanded with publications covering other cities as well.
Here's how the company describes its mission and editorial ethos:
Our small team of 40 has been working hard to create a new type of media for our community. As you browse through our stories you'll notice that many of our interviews aren't as polished as you'll find elsewhere in the media. That's intentional – we believe that far too many in the media filter, edit, and polish away the personality of interviewees and as a result so much of what we see in the media feels like it's coming from the same person, the same voice, etc.  We think it's important for media to more authentically represent the communities they serve and so we try to ensure that voices of those we feature jump off the page.

We also think artists rock.  We love small businesses, mom-n-pops, and hole-in-the-walls. We're not snobs, but we aren't fond of most chains.  We think independent entrepreneurs, freelancers and other risk takers make our cities exciting to live in.  We cherish the rebel spirit, we don't think just a handful of large corporations should control all of our commerce and we think smores with vegan marshmallows are better than normal marshmallows. We respect people and organizations that take the path less traveled.  We root for the underdogs and we almost never say no to pizza.

Accordingly our mission is build a platform that fosters collaboration and support for small businesses, independent artists and entrepreneurs, local institutions and those that make our city interesting.  We want to change the way people spend their money – rather than spending it with the big, cookie-cutter corporations we want them to spend their money with the independent, creative, local entrepreneurs, small businesses and artists.

And finally, we want the stories we share to help give our big city a little bit of that small town community charm, where people know each other and their stories at a deeper, more personal level.
Mrs. Burke's interview certainly gives that personal look inside of Universal Cargo. Mrs. Burke and the rest of us here at Universal Cargo want to thank the team at VoyageLA for featuring her and our company in their publication.