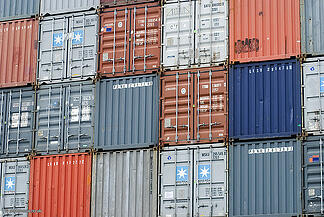 Importing and exporting are key components for many lucrative businesses. International shipping could present great business opportunities for you, but may also seem daunting.
If you have not heard the term "freight forwarder" before, you may be a little confused. Is it a shipping company? A distribution manager? An importing and exporting partner? A commercial freight forwarder is none of these things — but it takes on some of the responsibilities of all of them. Here's what you need to know about using an international freight forwarder for your business-to-business shipping.
The process, paperwork, and regulations involved in international trade may seem intimidating. However, you can be a successful international shipper without getting caught up in the logistics of logistics.
That's what a freight forwarder is for.
This blog covers the basics of what a freight forwarder is, what a freight forwarder does, why you should use a freight forwarder, and even how to find a freight forwarder for those who are interested in international shipping, whether importing or exporting.