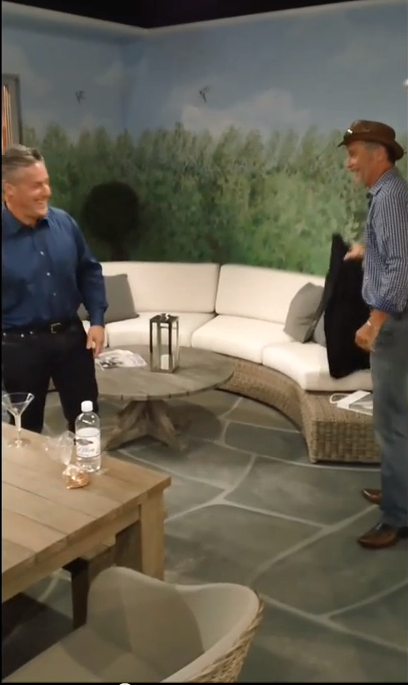 At Universal Cargo Management, we love furniture importers and sellers. And sometimes, we can't believe what comes out of their mouths. More on that in a minute…
UCM imports and exports for businesses in a very wide array of industries, but we have many great clients in furniture business who have helped bring the furniture industry close to our hearts.
There's probably no one at UCM, or anywhere for that matter, who loves the furniture industry and its businesspeople more than our very own CEO, Devin Burke. That will be clear to see in the surprising videos shared below in this blog.
What makes the videos so surprising? The things the furniture importers say in it.
Probably one of the biggest reasons you hear so many surprising things come out of the mouths of these seemingly mild mannered furniture importers is because you also never know what Devin Burke is going to say.
In case you haven't heard of it, the North Carolina Department of Commerce sums up the High Point Market as follows:For well over 20 years, Devin Burke has travelled from Los Angeles to North Carolina to attend the High Point Furniture Market.
The High Point Market is the largest furnishings industry trade show in the world, bringing more than 85,000 people to High Point every six months. Serious retail home furnishings buyers can be found in High Point twice a year because if you can't find it in High Point…it probably doesn't exist.

While there, Devin Burke meets up with UCM clients who import and sell furniture, checks out what's happening in the furniture market, and makes surprisingly silly videos.
If you thought our Super Shipping series was as silly as UCM gets, then you've never walked around the High Point Market with Devin Burke. You don't need to make the trip to North Carolina to find out what I'm talking about, just check out these videos Devin Burke filmed at the Fall 2014 High Point Market that was held October 18th-23rd.
You don't have to be in the furniture industry to find these videos entertaining. Devin Burke asking people at High Point about the challenges of business seems innocent enough, but you'll be surprised at how that starting point launches into some great and funny moments.
There might be some awkward moments, too.
I really suggest watching all 4 videos in this playlist. Some of the highlights of these videos include:
A critique of Devin Burke's fashion. Find out what his dress suggests he's really selling. Here's a hint: it's not legal.
What do furniture importers and sellers want from their freight forwarder or logistics advisor that they're not getting.Some answers will surprise you.
Devin Burke gets into a push up contest. Does he win?
The next president of the United States of America is predicted. We could be in for another hugely historic election.
How is the furniture market looking? It's in there a little bit, I promise.
Playlist: High Point Market Fall 2014
Did you know UCM has a
High Point Furniture Market Page
? I told you we love furniture importers and sellers. We love furniture exporters too, but that's a story for a different blog.
If you want to check out some similar videos to the ones above, we have some posted from previous years on the High Point Market Page I mentioned above.
The High Point Spring Market will be held April 18th – 23rd, 2015.
As always, UCM is here as a friend to your business to make your importing and exporting of furniture (or other goods) go as smoothly as possible.