4 Lessons for Mitigating Supply Chain Disruption During a Pandemic
This is a guest post by David Madden.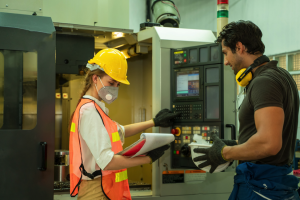 Few things will disrupt your supply chain operations like a global pandemic. Unlike a natural disaster and other public health emergencies, pandemics are ongoing. It may take government officials months, or even years, to fully understand how the disease spreads from person to person. All this uncertainty means parts of your facility may be offline for long stretches at a time until it's safe for you and your team to return to work. If your company can resume operations, some of your suppliers and business partners may not be able to keep up their end of the bargain, throwing your entire supply chain out of order. In today's interconnected world, companies need to be on the same page if they are going to weather a global pandemic.
The novel coronavirus outbreak is quickly reshaping our idea of the global supply chain as companies across the globe struggle to resume their operations. Around 53.1 percent of manufacturers anticipate a change in operations due to the coronavirus. You can use this situation to better prepare for future outbreaks so your facility doesn't come to a grinding halt. From protecting your workers on the job to creating contingency plans, keep these ideas in mind when mitigating disruptions to your supply chain.
Protecting Your Workers
The coronavirus outbreak has created enormous demand for personal protection equipment, or PPE. Healthcare providers, grocery store workers, and other essential workers need to wear face masks, gloves, and other protective clothing to protect themselves from infection.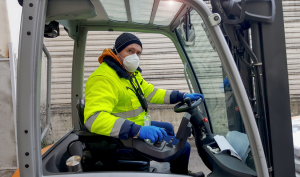 If your facility plans on staying open during a pandemic, you need to make sure that your team can go to work without fearing infection. Keep PPE supplies on hand in case of an emergency so your workers can still do their jobs without exposing themselves to an infectious disease. Future outbreaks and diseases may behave differently than the coronavirus, but basic sanity will be essential so keep these items on hand to make sure your team can maintain proper hygiene.
You may need to change the way your employees go about their days to minimize the chances of infection. For example, consider limiting how many people are in the break room at one time. Clean staff areas and equipment regularly. Use thermometers to check the temperature of your employees before they start their shift. Implement rigorous sick leave policies so your workers do not feel pressure to keep working if they get sick.
You cannot get products out the door and fulfill orders if your team comes down with an infectious disease, so make sure everyone can go to work without fearing for their health.
Minimize Inefficiency and Product Touches
To prevent cross-contamination, consider adjusting your operations to minimize the number of product touches and other points of contact. This reduces the chances that one of your employees will accidentally infect one of their colleagues without their knowledge. Your facility will also run more efficiently if your employees don't have to touch the same products several times throughout the day.
Simplify the order fulfillment process to reduce redundancies and manual steps that can delay production. Utilize used bulk containers to reduce costs and improve efficiency. Your team will be able to move large quantities of goods and materials without touching more packages than they need to. For example, a worker can use a forklift to transport a large bulk container without touching the package by hand instead of moving hundreds of smaller containers.
To prepare for any financial fallout from the pandemic, minimize hidden costs in your supply chain by readjusting the layout of your facility. Set up stack racks and reorganize your inventory in a way that makes sense to you and your team. Your workers shouldn't have to go too far out of their way to find the items they need. Keep things organized to help your team make the most of their time on the floor.
Establish Emergency Supply Chain Protocols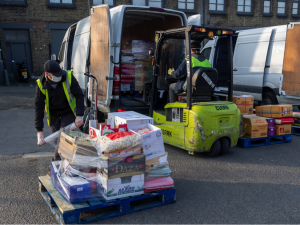 When faced with a global outbreak, your facility may have to make crucial decisions on a dime. To help your team make more informed decisions during this stressful time, establish an emergency supply chain command center so your workers know who to look to during this time. Many companies will have an emergency command center at the executive level, but individual plants need to have contingency plans as well.
Before the next pandemic hits, decide who is going to make decisions and how. Will they need to coordinate with other business partners and/or C-suite executives or reach out to individual consumers? Create a game plan to make sure everyone knows what they're supposed to be doing in the event of an emergency.
Coordinate with Your Suppliers
Every business will react to the next pandemic differently. Your suppliers may have their own emergency contingency plans as well, so reach out to these companies to coordinate your efforts. You should have in-depth knowledge of your suppliers, including how they do business, source ingredients and materials used in their products, and how they maintain production during an emergency.
Depending on the nature of the next pandemic, some of your suppliers may have trouble accessing ingredients and materials, so you will need to find an alternative. With global travel mostly on hold, it's usually best to reroute your supply chain through local suppliers during a pandemic. Reach out to companies in your area to find ways to keep your business afloat if you can no longer run your business as usual.
A whopping 73 percent of logistics and supply chain operations have been affected by the coronavirus, and we may not have even seen the worst of the outbreak here in the U.S. Keep these ideas in mind as your facility starts to prepare for the next pandemic. The spread of infectious disease may be nearly impossible to predict, but you can minimize disruptions with these helpful tips.

This was a guest post by David Madden.
Author Bio
David Madden is an efficiency expert as well as being the Founder and President of Container Exchanger. His passion and business is to save companies money through the use of used, reusable, and repurposed industrial packaging such as plastic and metal bulk containers, gaylord boxes, bulk bags, pallets, IBC totes, and industrial racks. He holds an MBA as well as a certificate from Daimler Chrysler Quality Institute for completion of six-sigma black belt training.