Are Ocean Freight Carriers Profiteering from Global Crisis?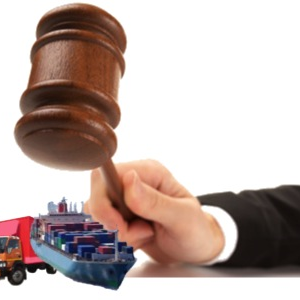 A couple weeks ago, we posted a blog about how ocean freight carriers, in the middle of the coronavirus pandemic, went from being projected to lose as much as $23 billion in 2020 to looking like they'll make billions of dollars. As people in and around the international shipping industry see freight rates soaring and carriers having one of their most profitable years in recent memory, they are accusing carriers of profiteering from the crisis.
As we talked about in the aforementioned blog, decrease in demand (as the pandemic has caused) and lower oil prices (which sunk to historic lows as the oil market crashed from lockdowns around the world) typically create downward pressure on freight rates, decreasing what shippers pay to import and export goods. However, carriers managed to make freight rates soar, thanks largely to dramatically decreasing capacity through blank sailing.
The hundreds of blank sailings in 2020 represent decreased service from carriers while shippers have to pay more for the service. It's not surprising that would upset shippers as better service is usually associated with higher costs. No one wants to pay more for less.
Accusations that Carriers Are Profiteering
The Journal of Commerce (JOC) published an article by Greg Knowles two days ago centering on Olaf Merk's arguments at the International Trade Forum (ITF), for which he is administrator ports and shipping, about how regulators have failed to keep container shipping fair. Merk talks about the rates carriers charge not lining up with service, saying, "There is no perfect competition in container shipping. There are oligopolies, on some routes monopolies, so profits are not reflections of being great at providing value add to customers, but rather of monopoly rents."
The Knowles-written JOC article also contains a quote from Merk speaking directly about the situation in 2020:
"The experience so far in 2020 shows that carriers have collectively been able to withdraw enough ship capacity — create scarcity — to push up freight rates," he said, adding that competition regulators did not appear to be interested in probing the blank sailings.
The implication here seems clear. Merk is saying carriers removed more capacity from shipping lanes than the market demanded and regulators are not keeping these massive shipping lines in check.
Another JOC article, this one by Mark Szakonyi and published a day later than Knowles's article, focuses on the backlash to carriers' profitable but growingly controversial practices through the COVID-19 pandemic. Yes, carriers' work in decreasing capacity is a big part of the article, but a section that stood out to me focused on controversy over rate increases through peak season surcharges (PSSs) — I told you in last week's look at what the 2020 peak season will look like that the peak season apparently arrived early according to carriers.
Here's the excerpt from Szakonyi's article:
Unsurprisingly, there have been flare-ups between carriers and their customers. Take the trans-Pacific, where cargo owners and non-vessel operating common carriers (NVOs) aren't technically required to pay peak season surcharges (PSSs) if their contracted cargo is exempt per service agreement. But when carriers have leverage, thanks to tightening capacity, shippers, and particularly forwarders, complain they can either accept the surcharges or find that their cargo has missed the scheduled sailing.
Drewery Gives Carriers Benefit of Doubt
There are more articles from the last few days you can check out dealing with the accusations being made that carriers are profiteering off of the global crisis. Greg Miller wrote an American Shipper article titled "Are trans-Pacific carriers guilty of price gouging?" Then there's Mike Wackett's article in the Loadstar titled "Carriers get benefit of the doubt on charges of profiteering from the crisis."
You probably noticed that last title has more of a positive spin for carriers. The reason there's a sudden surge in articles about carriers being accused of profiteering is the maritime research company Drewry just released a response to such accusations. Drewery's response, as you probably already guessed, is to give carriers the benefit of the doubt.
Here's how Wackett quoted Drewry in his Loadstar article:
On the accusations, Drewry said that, "given the highly unpredictable outlook for demand", it was "inclined to give carriers the benefit of the doubt, for now".

The consultant argued that "capacity over-suppression in some trades was always likely", and noted that carriers were starting to reinstate blanked sailings to accommodate higher-than-expected demand, particularly on the eastbound transpacific route.

"That makes previous capacity over-reductions look more like understandable misjudgements rather than anything more malicious," said Drewry.

"However, we might change our view if capacity continues to be kept significantly below market needs," it added.
The caveat of "for now" Drewry puts on the benefit of doubt it extends to carriers is an important one. Carriers' actions do need to be watched in relationship to the market, as Merk pointed out regulatory authorities seem unwilling to do, in order to know if they really are profiteering off the novel coronavirus.
Carriers History Gives Shippers Little Reason to Give Benefit of Doubt
At the same time, it's not surprising that many shippers are not willing to extend carriers a benefit of doubt on the topic. As 2020 was first arriving, shippers were already warned, by credible sources like this Sam Whelan written article in the Loadstar, that carriers may be profiteering with IMO 2020 surcharges. Remember when the brewing controversy and supposed biggest story of 2020 was clean fuel surcharges and IMO 2020, respectively? Carriers were hitting shippers with clean fuel surcharges well before 2020 got here, much of it on presumed cost increases on fuel. Then oil prices crashed. Oil prices even went negative for the first time in history. But shippers never saw price drops accompany that much decreased shipping cost on fuel.
Shippers have also long been dismayed at the consolidation of ocean carriers through mergers, buyouts, Hanjin Shipping's bankruptcy, and the arrangement of all the major carriers into just three alliances dominating the oceans and international shipping. It's really that shrinking of competition that has made it possible for carriers to so effectively reduce capacity and bolster freight rates during this economically tumultuous time of COVID-19.
On top of all that, ocean carriers have a long history of running afoul of or being investigated under antitrust laws. Here's just some of the posts in Universal Cargo's blog alone on a portion of such run-ins carriers have had over recent years:
Adding to this litany of shipper complaints, you can add the utter lack of transparency that carriers have historically employed. While I'm not willing to say carriers are profiteering right now, I can't blame shippers for believing the carriers are.
What I think we're seeing is what I was leery of a few years back when making and updating Universal Cargo's Carrier Craziness Bracket as we all watched carriers flounder, merge, and join forces in alliances: competition has shrunk to the point carriers are able to control the ocean freight market.