4 Ways Your Business Could Benefit from NAFTA Changes
This is a guest post by Alexandra Reay.
If you import from or export to Canada or Mexico, you may be closely monitoring the latest changes in the North American Free Trade Agreement (NAFTA). Those who run logistics companies certainly are. International shipping and online commerce in the USA, Canada, and Mexico are definitely going to feel the consequences of agreement changes, but no one seems to really know how.
Some think it will cause a negative impact, while there are also a lot of optimists who believe in a positive outcome. Our goal is to shed light on this critical issue and explain to you the practical consequences of the new NAFTA. Keep reading to learn four ways your business could benefit from NAFTA changes.
NAFTA: Definition, Background, and Benefits
NAFTA is a trade agreement between the USA, Canada, and Mexico. It came into force 25 years ago and generated over $630 billion of the US cumulative growth in import and export trade volume, as of 2014. The treaty encourages lower trade tariffs between the three countries, thus causing a significant decrease in prices of products and services.
Despite the benefits, representatives of these three countries renegotiated the agreement and formed the new trade union called the United States-Mexico-Canada Agreement (USMCA). This treaty is not introducing drastic changes, but even the smallest corrections can have a huge impact on businesses of all sizes.
Finance analysts at xpertwriters.com claim that the biggest changes cover only a small portion of industries, but they think that the most important modifications are these:
De minimis levels increased: Canada increases the customs duties threshold from $20 to $40, while Mexico also doubles its de minimis level from $50 to $100.
New intellectual property standards: Copyright protection is extended from 50 to 70 years. Other data protection measures have also been introduced.
Dairy market improvements: American producers of dairy products will have easier access to the Canadian market.
The automobile sector: There will be no tariffs for up to 2.6 million automobiles produced in Canada and sold to the USMCA market.
4 Benefits of USMCA for American Businesses
With everything you've read so far, the only thing left is to actually see how the new treaty is going to benefit American suppliers. It is, of course, almost impossible to predict and name all changes and advantages, but we can highlight the four most significant features. Let's check them out here:
More products sold and shipped thanks to the new de minimis regulation
We already mentioned that the de minimis threshold has doubled, which means that Mexican and Canadian consumers will be purchasing more goods internationally. This is a win-win situation for online retailers and third-party logistics companies because they can expect more transactions and higher revenues, respectively.
A growing marketplace
As trading in USMCA starts growing, it will be impacting customers' purchasing habits in each of the three participating countries. Gregory Richardson, a business analyst at EduBirdie Review, says this gives you the opportunity to expand the reach and go beyond the existing customer group: "Instead of focusing on a limited number of clients, you can expect to find new ones and grow the network of professional connections."
Shipping diversification
International shipping is by no means cheap, but now you can offer customers a variety of delivery options. The new system allows you to introduce multiple carriers and create offers that suit the needs of individual clients.
For instance, you can use USPS Priority Mail International for smaller packages because it's the most affordable solution for those who can wait. On the other side, you can use faster routes for customers who are willing to pay for more agile delivery like Express4Air.
Administrative barriers are shrinking
USMCA is eliminating a lot of export/import barriers to ensure easier transit procedures. This means less paperwork, which leads to the prevention of time-waste. This is particularly important for small and medium-sized businesses because they get to receive additional support administration-wise.
Conclusion
The evolution of the NAFTA agreement will definitely have a strong impact on international shipping, which leaves a lot of business owners confused and worried. This is a big issue that requires a thorough analysis, so we decided to give you a hand by explaining the key features of the new treaty. We showed you four ways your business could benefit from NAFTA changes, and now it's up to you to take advantage of new regulations. Good luck!
This was a guest post by Alexandra Reay.
Author Bio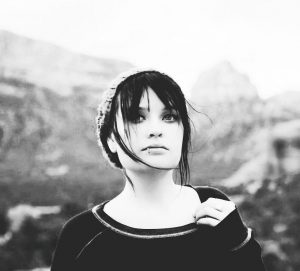 Alexandra Reay is an editor and regular contributor to essay writing company and UK careers booster project. She is also an assignment helper who prefers to do research on the following topics – self-improvement, technology innovations, global education development ets. Meet her at Twitter.