5 Supply Chain Optimization Practices to Adopt in 2022
This is a guest post by Jake Rheude.
Global supply chains and disruptions have gone hand-in-hand for the past few years, and many companies are hoping 2022 will be different. The best way to protect your operations is to employ supply chain optimization techniques focused on security and reliability. Let's look at five practice improvements that are easy to achieve and have significant potential to improve your year quickly.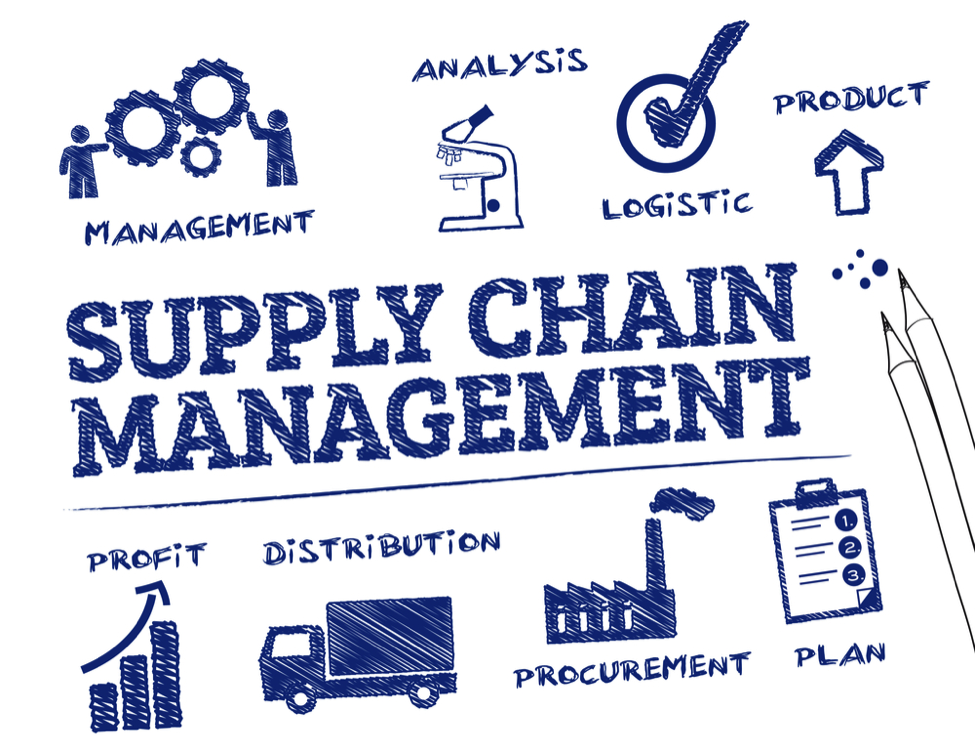 1. Reinforce Relationships with Key Suppliers
Supply chain optimization starts with key relationships. Work to improve your communication channels between your partners, helping them collaborate and ensuring your team always delivers the most up-to-date information. For suppliers, look for ways to help those companies while communicating early about your needs or changes.
Foster consistent, two-way communication to encourage them to share updates with you or take proactive steps to protect the relationship. Have leadership and reps work to create a consistent method for resolving problems and discussing the goals of every stakeholder. One foundational element is sharing your key performance indicators (KPIs). Tell suppliers how you're judging their capabilities and clearly define what "success" is for each KPI. Encourage them to share what KPIs are used to judge your company and partnership.
2. Scale Up Space and Inventory
Many businesses that pushed lean and just-in-time supply chains had significant struggles in 2020 and 2021. This puts companies at risk of stockouts, long resupply delays, and a backlog of backorders that could be canceled and harm revenue potential. Optimize your supply chain by looking for ways to scale your inventory.
The reason to start planning this in early 2022 is that you'll need to increase physical inventory orders and have space available immediately whenever containers make it through ports and to your locations. Manufacturers, wholesalers, and other suppliers may need greater lead times to increase your supply. Your warehouse or ones from a 3PL must have available space ready to store your goods safely and ensure proper inventory counts whenever the influx arrives. Further improve your spending by seeking out cubic storage pricing structures that allow you to pay only for the space you use and don't require optimized pallet stacking or similar concerns.
3. Diversify Core Requirements
Peak season continues to shine a light on the need to diversify. Not only are many containers sitting outside of ports for weeks, but carriers are looking at capacity crunches, and not every physical retail location is open for sales. There are a myriad of potential delays for your supply chain, and having multiple outlets or options still looks to be the best risk mitigation strategy.
Businesses can optimize their supply chains by targeting potential supplier-side delays. Look for potential choke points or single points of failure and adapt around them. Seek out multiple solutions when possible. For example, try and source raw materials or components not only from different partners but ones that would inbound to you via different routes. Start collaborating with multiple carriers, especially regional partners, early so that you can have access to increased capacity on their networks during next year's peak season.
Ensure your products have multiple distribution points to end consumers. This can mean multiple fulfillment and warehouse locations as well as selling across major online marketplaces and physical retailers. Consider mixing fulfillment here as well, handing orders over to multiple 3PLs or directly to some marketplaces.
4. Improve Documentation to Support Visibility
Documentation is likely the least sexy part of your supply chain. It rarely gets a significant focus, but it should in 2022. The core reasoning is that you want everything to go as smoothly as possible during inbound transit. You can achieve this by centralizing and managing documents, including purchase orders, bills of lading, inspection reports, product- or category-specific documents, and insurance materials.
Create or adopt a system that puts all these documents in one location and allows your business units and partners to see, use, and share what they need. Many existing tools will have permission-based settings so accounts only access what's relevant to them.
Documentation management can help avoid delays, track goods, speed up problem resolution, and more. When you make this information accessible up and down your supply chain, you become a trusted and supportive partner and are better able to hold companies to their service level agreements.
5. Test Risk Mitigation Plans
Most of the advice shared in 2021 focused on managing and mitigating supply chain risks. Companies were hoping to avoid many of the surprising disruptions brought by the early covid outbreak. You have a better handle on the major risks to your supply chain and may have put together plans to address them.
In 2022, the aim is to assess these mitigation strategies to see if they perform. Split orders among carrier options to determine which performs best or if there are unique challenges for a carrier. Fill test orders from every location to see if you can deliver on service speeds if a single fulfillment warehouse goes down. Run on-site drills with power outages, Internet disruptions, and reduced dock doors. Test stockout features on your website, automated emails for when products come back in stock, and customer messages around supply chain delays.
Don't let your supply chain optimization efforts exist just as theoretical. Push them to see how they perform in real-world situations. Ensure that the benefits promised can be delivered and that you can count on new partners or practices. No one knows what will happen next, so prep by being proactive toward as many threats as possible.
This was a guest post by Jake Rheude.
Author Bio
Jake Rheude is the Director of Marketing for Red Stag Fulfillment, an ecommerce fulfillment warehouse that was born out of ecommerce. He has years of experience in ecommerce and business development. In his free time, Jake enjoys reading about business and sharing his own experience with others.