Fees, Fines, Fo Fum – Shippers Get Ready to Pay a Hefty Sum
It appears the Ports of Los Angeles and Long Beach and their partners think they can climb out of congestion by charging hefty fines on cargo containers stuck on the docks. Big surcharges, starting at $100 a day are being implemented right now. There is also a hefty hike on chassis fees happening simultaneously. Find out all the details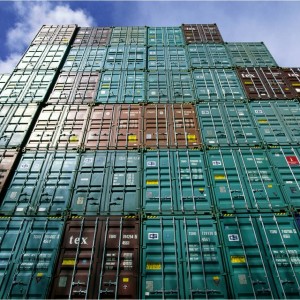 Storage Fee on Shipping Lines (But Really Shippers)
A new storage fee went into effect yesterday (Monday, November 1st) on shipping lines. Bill Mongelluzzo reported in the Journal of Commerce (JOC) on Friday:
The respective Boards of Harbor Commissioners for Los Angeles and Long Beach on Friday approved the implementation of an "emergency" storage fee designed to force shipping lines to clear long-dwelling containers from marine terminals that are deluged with boxes amid record imports into the US' largest gateway….

The new fee will go into effect Monday, although the ports will not begin assessing the penalties until at least Nov. 15. Port leadership said they have discretion to delay the collection of fees if they see progress in containers being moved from the terminals over the next two weeks. The new fee will be in effect for 90 days.

…

Los Angeles and Long Beach shocked the trade this week by telling carriers they would be assessed an emergency fee for containers that remain at the terminals too long. Those surcharges start at $100 on the ninth day of dwell for local-delivery boxes and on day six for railroad containers, then escalate in increments of $100 with each passing day.
Ocean freight carriers do carry some of the responsibility for the congestion we've been seeing at the ports. When the pandemic was first hitting in 2020, they blanked (cancelled) hundreds of sailings for fear of demand decrease and financial loss. They overreacted, dropping capacity well below demand and caused misdistribution of shipping containers and other equipment around the world. The results were container and equipment shortages and the need to play catch-up as demand boomed with lockdowns and stimuli dramatically increasing consumer spending on goods.
While the carriers contributed to the congestion and made out like bandits, making billions and billions in profit, they will be passing the costs of these fines on to shippers. Standard modus operandi, really. Mongelluzzo writes:
But the trans-Pacific carriers who ply the US' largest trade lane quickly made clear they would not absorb the new fees, and instead pass the costs on to the retailers who own the product inside the tens of thousands of containers sitting at LA-LB's 12 marine terminals.
Has 24-7 Hours Plan Been Abandoned for Fees?
From the start of the hype from President Biden, Secretary of Transportation Pete Buttigieg, and the Ports of Los Angeles and Long Beach, I was skeptical about just how 24-7 these 24-7 port hours would be. When you have President Biden and Pete Buttigieg pointing backward to say the Port of Long Beach had already started 24-7 hours, and what they were actually referring to was just extended gate hours at only one terminal, how could you not be skeptical?
Here we are about two weeks out from the big announcements about 24-hour port operations at the Port of Los Angeles, and this is what we're hearing from the port, as reported in the JOC article:
Since mid-September, Los Angeles and Long Beach have, with the support of the Biden administration, attempted to collaborate with the 12 container terminals in the port complex and the importers whose containers are handled there on ways to cut down on excessive dwell times. [Gene Seroka, executive director of the Port of Los Angeles] said that of the 125,000 individual importers and exporters who ship through Los Angeles, only 20 companies expressed interest in working with the port on potential solutions.

"We tried diplomacy. We tried collaboration. Nothing works," Seroka said, adding LA sees no other option than to assess fees on excessive-dwell containers.
This actually sounds like the Biden Administration's influence. Blame others, get angry, and impose an expensive edict. Seroka might as well have said, "We've been patient, but our patience is wearing thin," as President Biden did when he vilified those who hadn't been vaccinated and announced vaccine mandates.
In the meantime, we're not hearing much from the ports about extended gate hours or "24-7" operations like we were just a couple weeks ago.
Thousands of Containers Racking Up Fees, But Does It Help?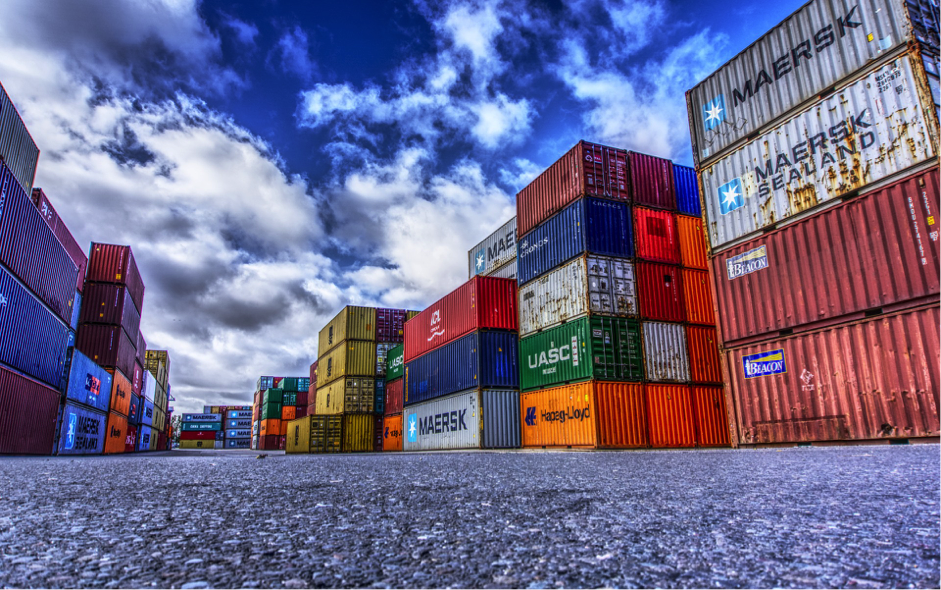 Lori Ann LaRocco wrote an article published just today by American Shipper about the containers "now on penalty clock" at the Ports of Los Angeles and Long Beach:
The penalties on 58,900 containers at the ports of Los Angeles and Long Beach are officially racking up charges. These containers were part of the 60,000 containers the ports alerted the ocean carriers last Monday to move or face a daily $100 penalty per container, increasing in $100 increments per day.
Now that the first week of implementing these fines is here, after a week for carriers, terminals, truckers, and railroads to work together in an attempt to clear shippers' containers and avoid the new fines, does it look effective? Will this be the answer? Here is the response the Port of LA gave American Shipper when asked for "updates on the removal of the 'lingering' containers":
According to Port of Los Angeles Executive Director Gene Seroka, there are a total of 84,000 total imports on docks waiting to be transported, a total that is 3,000 higher than a week ago. Of those 84,000, a whopping 40,000 of those containers have been at the Port of LA for nine-plus days, which is considered lingering. Containers are considered long-dwelling if the boxes are waiting over nine days for truck, six days for rail.

"This is the wrong direction," said Seroka.
That's certainly not a positive sign. However, the Port of Long Beach spun its answer to the question with much more positivity:
The Port of Long Beach saw 10% of its 27,000 lingering containers move out since last Wednesday. The port has approximately 18,900 containers being charged penalties.

"This is a sign that the surcharge is having its intended effect, but clearly there is more work to do," said Noel Hacegaba, COO of the Port of Long Beach. "The ocean carriers are stepping up and coordinating with the shippers, terminals, railroads and motor carriers to look for the fastest way to push inbound containers out of the terminals."
Of course, the Port of Long Beach doesn't clarify how that moving out of 10% of lingering containers compares to the normal clearing of lingering containers in that amount of time. But let's face it, containers aren't lingering on the ports for a lack of effort to move them. Throwing additional fees on shipping containers doesn't address the causes of the already costly delays.
Fines Like an Additional Tax on the American Consumer
Critics of adding more fines instead at the Ports of Los Angeles and Long Beach rather than addressing root causes of the problem see this as potentially "catastrophic," with shipping lines passing the costs off to shippers and those importers of goods, in return, raising prices on their customers. In a story on the fines in the Epoch TImes, Jack Phillips writes:
… some shipping firms and trade groups last week expressed worry that the new fine would trigger catastrophic results. Some executives warned that the fine will trigger even more increases in prices.

"As far as the 'hyper-demurrage' announced in Los Angeles/Long Beach, I think it will be catastrophic," Rich Roche, vice president of international transportation at Mohawk Global Logistics, said during a meeting with other trade groups last week, reported FreightWaves.

And Ken O'Brien, president of Gemini Shippers Group, said that "what was done this week at the ports of Los Angeles and Long Beach is effectively an indirect tax on the American consumer," the report said.
Trucking & Empty Container Problems
Of the many issues contributing to congestion at the ports, trucking is one that often gets mentioned but seldom seems to see progress. For years, there's been a trucker shortage affecting shippers ability to get their goods to and from the ports. Things like vaccine mandates exacerbate the trucker shortage, but there are also problems when the trucks do get to the ports. Equipment shortages or mislocation, especially on chassis, along with long truck ques are longstanding problems at the port terminals. Truckers and trucking companies will tell you the ports are looking in the wrong place entirely when concentrating on fines on full cargo containers.
LaRocco's American Shipper articles shares:
The Harbor Trucking Association tells American Shipper it continues to face the same issues with the terminals.

"Our hurdle has been and continues to be empty container returns," said Matt Schrap, CEO of the Harbor Trucking Association. "While there has been movement on a limited number of sweeper vessels beginning to call to the port complex, we need consistent and continuous empty sweeper dispatch in order to free up space on dock and in our yards."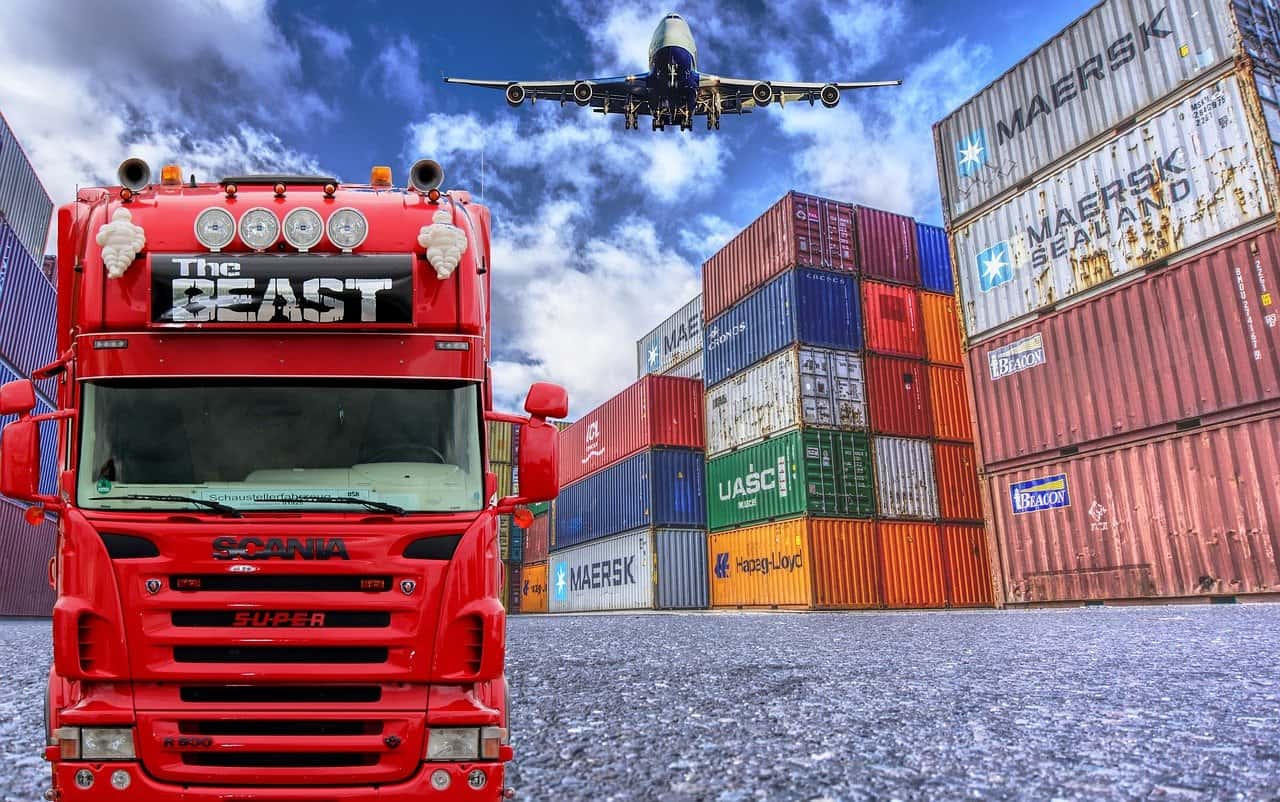 After sharing data around duration and slow-movement of trucks at Port of Los Angeles and Long Beach terminals, the article continues:
Weston LaBar, head of strategy for Long Beach-based logistics company Cargomatic, tells American Shipper his team continues to see an increase in the volume of containers moved every week.

"For us, the major issues are not about moving imports but rather continue to be around empty return restrictions that can lead to capacity constraints around chassis and yard storage," explained LaBar. 

"What the focus of the ports and public sector needs to be on is empty container storage and returns. The fee won't solve any issues of port congestion without solving for the underlying contributing factors around empty containers." 
Big Chassis Fee Increase on Containers
The additional storage fines are not the only new fees we're seeing at the Ports of LA and LB. Chassis fees are increasing too.
Let's end this blog with a look at a notice from the West Coast Chassis Pool (WCCP Pool), spreading to notices to shippers from truckers. Does it bother anyone else that WCCP Pool abbreviates its name with the word "Pool" after an acronym that ends with a "P" that stands for "Pool"? Here's the notice that went out signed by Pool Manager John Yakos:
Ocotber 31, 2021

Dear Motor Carrier,

As stated in the Chassis Agreement between WCCP Pool and your company, WCCP Pool may amend its rental rates from time to time. In order to better meet market trands, WCCP Pool will be amending its rental rates effective December 1, 2021. Attached is an amended and restated Schedule 1 to replace the previous version of Schedule 1 that was attached to the original Chassis Agreement. This letter and the attached schedule are intended to provide you with adequate notice of the upcoming changes in rental rates.

Please let me know if you have any questions regarding the proposed changes.
The result, trucking companies, like CBL Freight, are sending shippers notices to inform them:
**Starting Nov. 1, 2021 our chassis fee for 40′-45′ container will be $60/day.

**Starting Dec. 1, 2021 chassis fee for all containers will be $85/day after 4days.
That's the big print. If you want the nitty gritty, here's the rest of the rundown on fees that CBL gives:
Pier pass is applied all days/ shifts/ terminals. We charge pier pass 40'/45′ $75 and 20′ $40.  we don't do hazmat D.G. goods cntn and residential area.

**all Delivery orders and notice must be sent before 4 pm to nancy@cblfreight.com and Marcela@cblfreight.com any DO sent after regular hours will be processed the next day. 1. Chassis rental fee & split chassis : consignee need to notify us cntn empty status and we need at least 48hrs (port operating hours) to return your empty cntn and chassis. Terminal chassis fee or CBL chassis fee is minimum $60/day. CBL reserve the right to use our own chassis in order to get your job done when port congestion or no chassis situation. CMA /ANL/US LINES $65 /day $65/day for tri-axle chassis , Split chassis fee $100 dollars, Billing party will responsible for per diem, extra chassis fee. 2.. Dry run/Stirct delivery appt. /waiting charge: $150 dollars dry run if cntn UTL, congestion, close area, no chassis  or driver got kick out for any reason. will provide supporting document except Pier A and PCT terminal. Terminal waiting time $85/hr after 2hrs free waiting .$85 per hour client waiting charge after 1 hour for both 40′ and 20′, all waiting times will be billed at least 0.5 minimum increases according to  POD,  not go by delivery appt. time. ** customer waiting time minimum 0.5/hrs,**, there will be $100 for early ( before 8am) or strict delivery app. time, there will be $100 for early ( before 8am) or strict delivery appt. time. Without order strict appt. service,our delivery window time is 2-4hrs 3.Demurrage and per diem: CBL will NOT responsible for demurrage and per diem if port congestion/ no return location or app.or duel transaction/ cntn UTL/no chassis, or chassis no good / no pick up appointment/close area/available pick up day not enough or any A/R issue, such as pass due, short payment or over credit limit.  We are not liable for per diem if empty cntn no return location, dual transaction, congestion, or customer didn't notify us cntn empty. 4. over weight cntn fee: for 40′ cntn. if D.O. cargo net weight 44000- 49000lbs, bill $250 o.w. 49000 – 54000lbs bill $300 o.w. > 54000lbs bill $350 o.w. or if scale ticket 80000-85000lbs bill $250 o.w. 85000-90000lbs bill $300, > 90000lbs bill $350 o.w.bill party will responsible for ow.citation. for 20′ cntn if D.O. cargo net weight 37000- 44000lbs, bill $250 o.w. 44000 – 47000lbs bill $300 o.w, > 47000lbs bill $350 o.w.or if scale ticket 69500-73000lbs bill $250 o.w. 73000-78000lbs bill $300, > 78000lbs bill $350 o.w.  Billing party will responsible for ow.citation ,billing party and consignee is responsible  and must reimburse CBL for any fines, expenses, violations, delays, costs and accidents 5. $200 extra stop from port to exam site 6. Prepull fee $150: either prepull to cbl next day deliver or out gate delivery after 5pm. 7. Storage fee $40/day. EX: p/u Monday, deliver Tuesday, no storage fee.p/u Monday, deliver Wednesday, bill $80 two days storage fee. 8,extra stop minimum charge $200. 9. Pacific Ocean Transportation's maximum cargo liability is $100,000.00 per shipment/occurrence.10. due to port short 20' chassis creating port congestion, $65/day 20′ chassis fee. 11. SSL flat tire road service: Emergency service $200.00 plus $250 per flat tire.

[sic.]
If that makes your head swim, you're in good company. This is just a tiny portion of all the things freight forwarders keep track of for shippers.