6 Tips For Writing a Shipping Return Policy For Your E-Commerce Website
This is a Guest Post by Grace Carter
Note from the editor: While this is not an article about international shipping as most of our blog posts are, we think many of our readers will still find this article useful. Many of Universal Cargo's clients and blog readers import goods to sell online. Following is excellent advice for those with e-commerce businesses.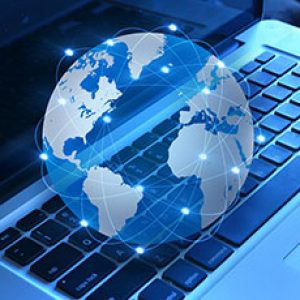 Your return policy has the power to drive a customer away or satisfy them and make them loyal for life. When someone is buying a product online they are taking a risk, since they can't physically examine it or try it on. Because of this reality, it's important that an e-commerce business owner puts some serious thought into their return policy.
Make your policy accessible
It shouldn't be hard for customers to find the policy on your website. People don't like spending a bunch of time looking for something that should be easy to find. An inaccessible return policy is just another unnecessary pain point that will keep people from coming back. Have it in a place where they won't be able to miss it, like the drop down menu of your main page. Include it in the confirmation emails you send to customers after they make a purchase. Make it obvious that you stand behind your product and are happy to rectify situations where a customer is dissatisfied.
Clearly define the expectations
Clearly explain the procedure for making a return or exchange. Your customers need to know things such as whether they need to use your packaging or if they can use their own. If they need to include the order slip, be sure to mention that. What is the acceptable timeframe for a return or exchange? "The more specific you are, the better things will work. It's much better for people to be able to find this information easily than to have to call in and ask," advises Virginia Day, writer at EliteAssignmentHelp.
Refund or in-store credit?
Make a decision on whether you will offer in-store credit or a full refund. Some customers will be amenable to receiving credit, but others will be unhappy. Generally the best decision is to offer full refunds as long as the situation meets the criteria of your returns policy. You may also want to offer full refunds for some items but only in-store credit for other items based on practicality. The most important thing is that you clearly define this issue in your policy. You're never going to please everyone, but you can at least avoid confusion.
Keep the language simple
Keep the language you use simple and to the point. Your goal is clarity; you're not trying to impress anyone. A good way to approach this is to just write the way you talk. Your policy should be written in a way that doesn't leave room for interpretation. There is no benefit to stuffing your policy with jargon and twenty dollar words. You'll only confuse the customer. The more ambiguity there is, the more confusion there will be. And then you're receiving calls from people asking about your returns policy.
Access some resources for extra writing help
Your policy needs to be professional and easily understandable. Having a good grasp of writing fundamentals will help with that. There are many online tools available that can help. Here are some good ones to try:
1. StateofWriting and MyWritingWay
Try out these writing guides so you can improve your writing and learn more about the process. Guides are good for beginners as well as good writers looking to improve.
2. Essayroo and Paper Help
These are online proofreading tools reviewed by Top Writing Services that will go over your policy and ensure there are no errors.
3. ViaWriting and StudyDemic
These grammar resources are exactly what you need if you struggle with grammar or you simply don't want to risk leaving a grammar mistake in your policy.
4. Boomessays and UKWritings
Use these editing tools to make sure you haven't missed any typos or other mistakes. These resources are dependable and have been endorsed by SimpleGrad in Boomessays review.
5. AcademAdvisor and WritingPopulist
Look around these writing blogs and improve your writing knowledge. You can learn a lot from reading about problems other writers have and how they overcome them.
Be upfront about fees
There's nothing worse than getting slapped with an unexpected service fee. If the customer will be responsible for paying the shipping cost for the return, be up front about it. People don't like paying fees, but what's worse than that is finding out about those fees only when you need to make a return. Your customers will handle the news better if they knew what they were getting into.
Conclusion
Getting your return policy right is a big part of an ecommerce site's success. When people are buying products online, it's inevitable that there will be returns. If you write a good return policy you will inspire consumer confidence and make people loyal customers.
This was a guest post by Grace Carter.
Author Bio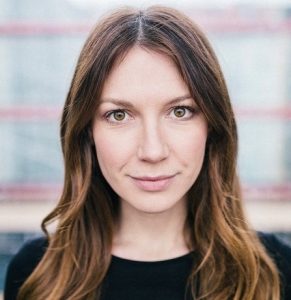 Grace Carter is a writer and editor at Online Assignment Help and Academized services. She works with a team of proofreaders and editors. Also, Grace develops writing courses at OX Essays writing websites.