7th Union Ratifies Rail Worker Deal, But Strike Threat Still Looms
Twelve is the magic number. All twelve rail worker unions have to ratify agreements with the railroads to ensure a rail strike doesn't screech U.S. supply chains to a halt. The count is now to seven ratifying unions. But there are also two unions that have voted to reject the tentative agreements reached with the railroads.
All it takes is for one union to strike for all the rail worker unions to stop working, and close to a third of cargo in the U.S. will be without a service used to transport it.
IAM Ratifies New Deal
Teri Errico Griffis reported yesterday in a Journal of Commerce (JOC) article:
The International Association of Machinists and Aerospace Workers (IAM), representing 5,000 rail members, on Saturday ratified the agreement the White House helped broker in mid-September after rejecting the deal in an initial vote in October, the National Carriers Conference Committee (NCCC) said Sunday in a statement.
It's not exactly the same deal that the White House pressured the railroads and unions to get done to avert a strike in September. After the deal was rejected by the IAM rank-and-file vote, leadership was sent back to the negotiating table. However, very little change in the deal seems to have been done before union leadership pushed hard to get membership to vote for the deal.
Chris Isidore reported in a CNN Business article published by KION 5/46 News that the contract was only ratified by a 52% vote. "Such a narrow margin is another sign of the widespread anger among rank-and-file rail workers with the current labor agreements," Isidore writes.
Tom Hall, obviously biased toward wanting the contract to be rejected and a strike to happen, wrote in a World Socialist Web Site article that there is a lack of transparency in reporting the results of the vote to ratify:
There is every reason for railroaders to be suspicious of the IAM ratification. According to the union, it was approved by only 52 percent of voters on a turnout of 59 percent. This would imply a margin of victory of around 90 votes. However, while the IAM released fairly extensive information on the first vote in September, including vote totals broken down by local, no such information has been released this time around.
Bottom line is there's controversy over the ratification of an agreement that, with little change, managed to get pushed through on a vote so quickly after being initial rejection. Despite its controversial nature, it would still be surprising for the IAM's ratification not to hold up. The IAM ratification leaves 5 unions keeping the rail strike threat level high.
Strike Could Still Happen in Less Than 2 Weeks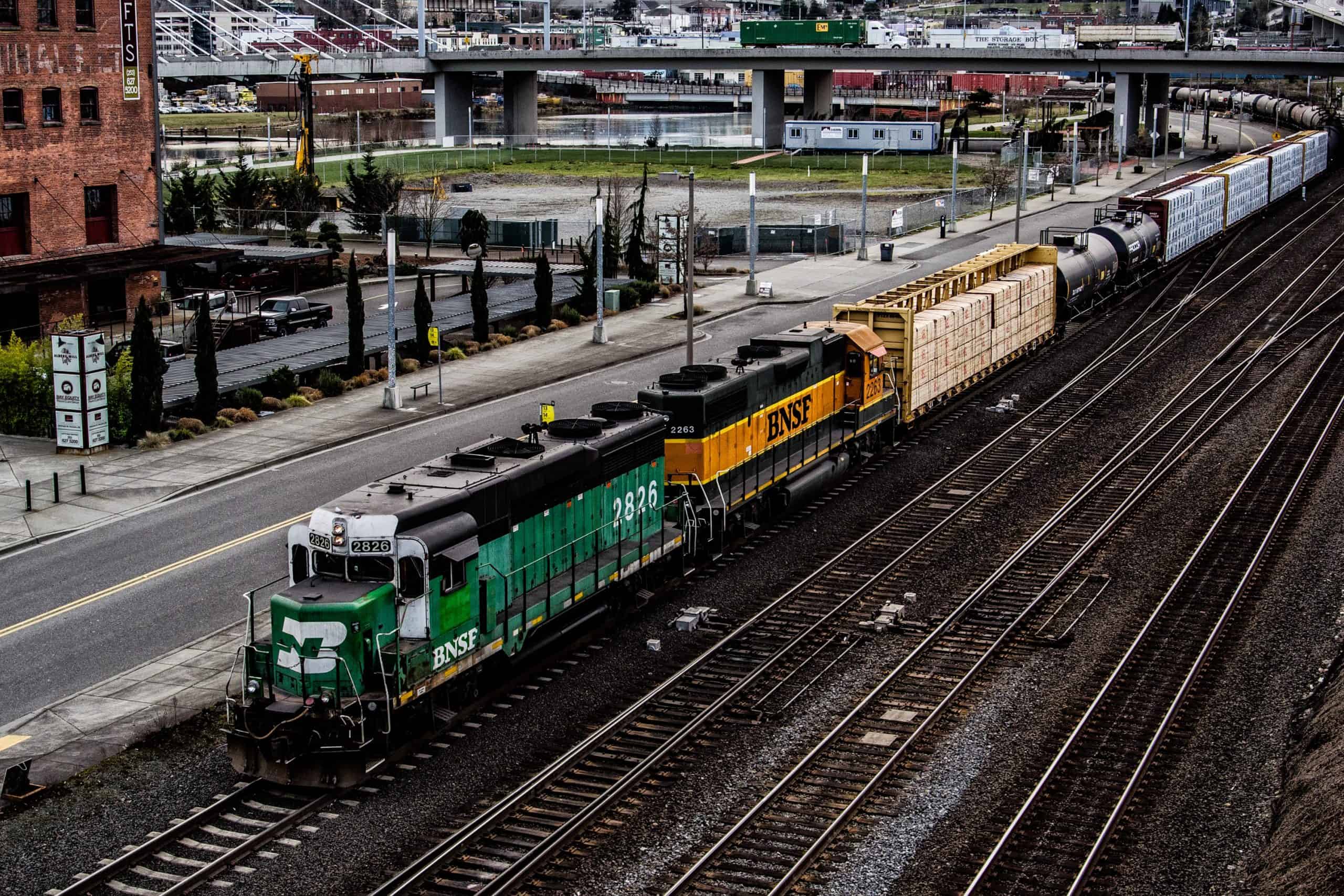 While there are three unions yet to vote on the tentative agreements with the railroads, two have voted to reject. At the time of this writing, we're only 11 days away from the first possible date a rail strike could hit.
Teri Errico Griffis's JOC article offers details:
Two of the 12 unions — The Brotherhood of Maintenance of Way Employees Division (BMWED) and The Brotherhood of Railroad Signalmen — rejected the deal in October, while three unions have yet to vote.

The Brotherhood of Locomotive Engineers and Trainmen and the Sheet Metal Workers Air, Rail, and Transportation Workers Transportation Division — two of the nation's largest rail unions — will announce the results of their voting between Nov. 17 and Nov. 21.

The BMWED has the earliest strike deadline and could initiate a work stoppage as early as Nov. 19, the NCCC said.
Again, it takes only one union going on strike to shut down the railroads, as none of the other unions would be expected to cross picket lines that one puts up.
Might Congress Not Immediately Shut Down Strike
I've repeatedly written in this blog that Congress has the power to shut down a rail strike if one were to occur. The last time a rail strike occurred, all the way back in 1991, Congress shut it down within a day. But will that happen this time?
A few times, I've written Congress would have to act to shut down the rail strike. They couldn't allow the country's supply chains to shut down when the economy is already struggling with raging inflation and recession. I also wrote how a strike would put Democrats who are in control of Congress, pending the outcome of today's election, between a rock and a hard place.
While Democrats can't allow the economic hit on the country a rail strike would be, unions also represent a large campaign fund source for the party. Being pro-union has long been a campaign position for the Democrats, and forcing a contract unions don't want on them would hardly seem pro-union. Some would even classify breaking up a union strike by forcing them to accept a contract they don't want as union-busting behavior.
Isidore reported in his CNN Business article that, as a potential strike approached in September, Republicans prepared a bill to halt it, but Democrats were not cooperating to stop a strike:
Many business groups were urging Congress to act before the Sept. 16 strike deadline, and two Republican senators, Roger Wicker of Mississippi and Richard Burr of North Carolina, had introduced legislation that would have imposed a contract on the unions.

"Republicans were prepared to pass something then,"Baldwin said. "They have that ability."

But at that time Democrats refused to act to block a potential strike. Sen. Richard Durbin, the second highest ranking Democrat in the Senate, told CNN at that time that "I don't think it's likely we will intervene." He said that avoiding a strike "depends on the parties in negotiations stepping up to the plate."
Even if Republicans win majorities in Congress today, Democrats will still control it when a strike could hit this month. Durbin's comments give me my first real doubt of Congress acting quickly to halt a strike, should one occur.
As Isidore points out, we'll have a "Lame Duck Congress" for the rest of the year before the newly elected members are sworn in. He also points out that it will need to act with some level of bipartisanship to stop a potential strike. Bipartisanship seems more and more rare these days.
Congress and the White House have done little that's actually been in the interest of the U.S. economy and people over the last two years. There's no guarantee they will move quickly to stop a crippling rail strike.
However, I still find it hard to believe Congress would allow a strike estimated to cost the economy $2 billion a day to carry on. But then again, it's also hard to believe they have no problem spending and printing money by the trillions of dollars on a completely partisan basis, which is something we have witnessed.