Are Truckers Not Part of the Future of International Shipping?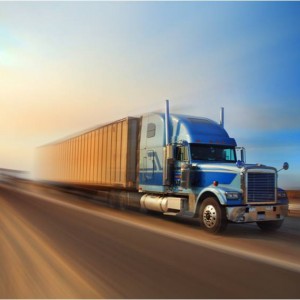 Truckers are some of the most important, and possibly most under-appreciated, people in the international shipping industry. Economies all over the world depend on truckers to get imports and exports to and from ports. But they may not be part of the international shipping industry's future.
In the last couple years, we've talked about trucker shortages, strikes, and even lawsuits. While these shipping stories shed light on struggles of truckers, recent stories are the ones really casting doubt on their future.
While trucking is an integral part of the supply chain in international shipping, it is a hard business for truckers. However, hard doesn't even begin to describe the situation of some truckers in Western Europe on whom BBC News reported.
The story shames Ikea by highlighting the stories of drivers hauling the retailer's goods. The truckers are unable to afford to live in the countries where they work. This forces the truckers to live in their trucks, having no running water, no toilets, nowhere to sleep except in the trucks.
The Loadstar's Gavin van Marle shared the BBC News story, saying, "It is to the freight industry's shame that some of its key workers are on ridiculously low wages – if it cannot pay a driver more than €150 a month, then that job should probably not exist."
Perhaps such sentiments about trucking jobs will expedite the industry in the direction of trucking jobs going extinct.
For a while now, it has seemed like the trucking part of the international shipping industry is changing with company after company starting up to be the Uber of trucking. However, these companies all seem to have failed.
Preet Sivia wrote a great article on Parade.ai about how trucking startups, funded by the tech industry, have failed. However, the article ends by pointing out that the newest "Uber for trucking" is actually Uber with its new Uber Freight.
Here's how Sivia describes Uber's operations, giving the company very good odds for success in trucking:
Uber is laying the foundation to create a transportation business model that improves itself. Externally, moving loads with a network of self-driving trucks means Uber can apply their routing technology towards discovering untapped business intelligence. Since no brokerage today can offer trucks that never tire, the data self-driving trucks yield will give Uber insight unavailable to anyone else. Internally, routine day-to-day operations will be automated. Uber has one of the most skilled technology teams in the world capable of rapidly building new tools for their brokerage that outclass anything that's been available on the market for the past 30 years. Uber Freight's proprietary tools will allow them to book more volume in less time with less employees, drastically reducing their training, staffing, and operational costs.
What really stands out to me is Uber's self-driving trucks. We're talking about trucking with no truckers.
After Uber's massive success disrupting the taxi cab industry, it's hard to imagine the company won't have similar success in the trucking industry.
Of course, it won't take long for other companies to follow Uber's lead and try to compete with self-driving trucks of their own. In fact, such companies are already stepping up.
Earlier this month, the Wall Street Journal reported on this, headlining with "Self-Driving-Truck Startups Race to Take On Uber."
There are legislative obstacles to climb before self-driving trucks can take over the trucking portion of the international shipping industry, but is the writing on the wall for truckers?