Shipping Story Updates: U.S. Beef Exports & Truckers' Future
We talk about how volatile the international shipping industry is in terms of freight rates all the time. But international shipping news can be quite volatile too, with stories taking twists and turns.
Today we follow up on two international shipping stories on the verge of taking big turns. One could be great news for U.S. beef exporters, but that good news might be stalled. The other is the stalling of bad news for truckers in the international shipping industry.
Here are the stories:
U.S. Beef Exports Primed for Big Bump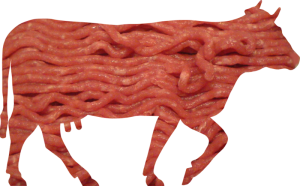 Back in October of 2016 we blogged about China planning to remove its ban on U.S. beef.
China is a huge market that U.S. agricultural exporters have not been able to tap with beef sales since a 2003 "mad cow" disease scare. 2017 is supposed to be the year of U.S. beef's return to China.
Not only are U.S. beef exports supposed to regain this huge market, a major beef supplying country took a major hit concerning its exports in the market as well as other markets around the world.
Brad Brooks and Dominique Paton report in Reuters:
China and the European Union curtailed meat imports from Brazil on Monday after police, in an anti-corruption probe criticized by the government as alarmist, accused inspectors in the world's biggest exporter of beef and poultry of taking bribes to allow sales of rotten and salmonella-tainted meats.

…

China, which accounted for nearly one-third of the Brazilian meatpacking industry's $13.9 billion in exports last year, suspended imports of all meat products from Brazil as a precautionary measure.

The European Union suspended imports from four Brazilian meat processing facilities, ABPA said, citing the nation's agriculture ministry.
Brazil's loss could be America's gain. U.S. beef exporters could take this opportunity to increase market share in the EU and, of course, the Chinese market could be a gigantic gain for U.S. agricultural exports.
The problem, however, is that the ban on U.S. beef has not yet ended in China. In fact, China may use the ban as a bargaining chip after the Trump administration's talk of using tariffs on Chinese goods in negotiations.
Bill Tomson reported on Agri-Pulse.com back in February that Terry Branstad, President Trump's ambassador to China, vowed to make reopening U.S. beef trade in China a top priority. The article quotes the ambassador as follows:
"We soon hope to reopen the market for American beef," Branstad said. "I want to serve it at the (U.S.) embassy and I certainly want to do what I can to convince the Chinese leadership to do that sooner than later."
So right now, U.S. agricultural exports are on the verge of huge opportunity, but are stalled by an outdated and supposedly on its way out ban. Of course, there's plenty of market share opportunity elsewhere for U.S. beef exporters to grab with Brazil's scandal.
Uber & Google's Fight Over Driverless Cars Could Help Keep Truckers' Jobs Safe Longer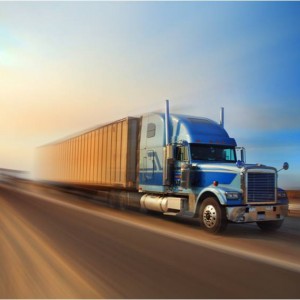 Last week we blogged about the incredibly important job of truckers' in the international shipping industry being endangered by driverless car technology. Well, while the future of international shipping may not include truckers, that future could still be a long ways off.
Google is suing Uber for allegedly stealing its driverless car technology.
Max Chafkin and Mark Bergen wrote a great piece in Bloomberg Businessweek detailing Google's lawsuit against Uber.
We all know there are legal issues that will have to be settled before driverless vehicles can start taking over on the roads. The technology will have to be proven to be safe for legislation to pass that would allow driverless cars to take people to their destinations and driverless trucks to deliver goods between businesses and ports. But the lawsuit between Google and Uber shows there could be a long fight between the companies creating this technology before the legislative hurdles can begin to be cleared.
Companies are racing to get a piece, if not total control, of this driverless market on the horizon. While you would think that race could speed up the onset of driverless technology, it could turn ugly and slow things down.