As West Coast Port Congestion Helps Import Time Double, East & Gulf Coast Ports Boom
Three-month-plus transit times for sailings goods across the Pacific? After more than a year of severe congestion at U.S. ports, especially at the Ports of Los Angeles and Long Beach and along the west coast, import times across the Pacific have expanded kind of similarly to how freight rates have soared (though not quite to the same degree).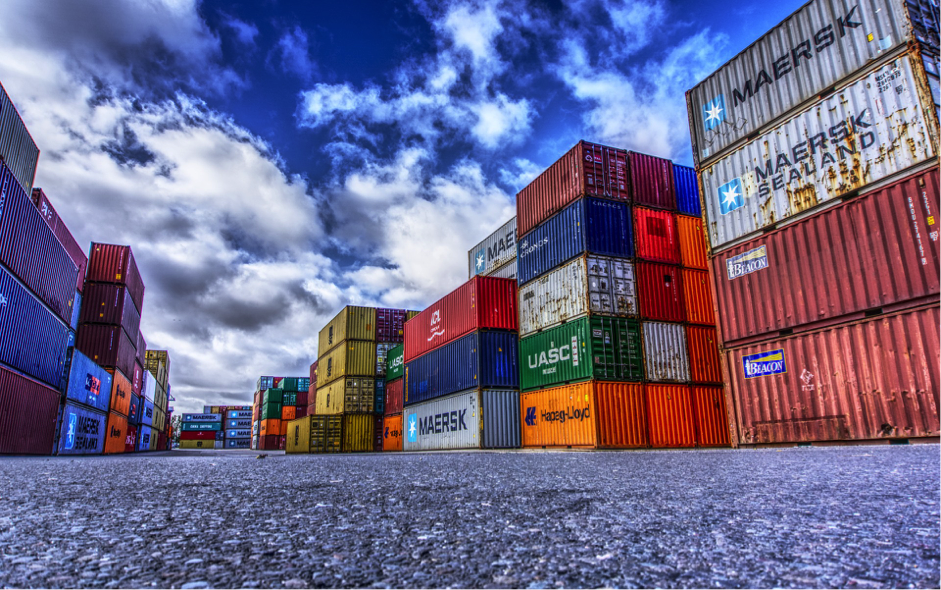 Greg Miller reports in American Shipper:
"The trans-Pacific cargo move can now take over three months. According to multiple sources, average transit times have risen to double pre-COVID levels — and they're still increasing."
Transpacific Import Time Data
Miller's American Shipper article gets into the methodology and shares data from major international shipping research companies that show the severe increase in transit of cargo imports across the Pacific to the U.S. American Shipper even graphed the data, making it visual.
Here are the bottom line numbers and charts Miller shares for data from Flexport, Freightos, Shifl, and Sea Intelligence:
"Flexport's Asia-U.S. OTI [Ocean Timeliness Indicator] reached an all-time high of 113 days last week. That's 41 days or 57% higher than at the same time last year, and 62 days or 121% higher than in early January 2020, pre-COVID."
"Freightos calculated that it took an average of 80 days in December for trans-Pacific cargo, with FCL at 72 days and LCL at 82 days. The average transit time is 51% or 27 days higher than in December 2020 and 86% or 37 days longer than in December 2019, pre-COVID."
"As of the first half of December, Shifl calculated that the transit time was 34 days, more than double the pre-COVID average of 16 days and about two weeks more than transit times in the middle of last year."
"Sea-Intelligence has developed an index, using data from carrier HMM, to quantify the level of terminal congestion on the North American side of the equation. That  index has doubled over the past year." 
As referred to earlier, these charts aren't tracking exactly the same thing.
Flexport's measures when cargo is ready to leave the exporters' factory in Asia to when it leaves the destination port in the U.S., Freightos is looking at warehouse to warehouse from China to the U.S., Shifl is tracking ship transit times from major Chinese ports to arrival in the Ports of Los Angeles and Long Beach, and the Sea Intelligence chart tracks terminal congestion
But no matter whose data, you see an alarming upswing in time. As the old mantra goes, time is money, so this is all costly for businesses importing goods. Importers have been in a tricky place for a while when it comes to international shipping. Not only is it taking much longer to get their goods, as we've well-documented in Universal Cargo's blog over the course of the last couple years, they're paying a great deal more to get their goods.
East & Gulf Coast Ports Rake in the Cargo
Naturally, with such overwhelmingly large delays on shipping from China to the U.S. West Coast, there has been a major upswing in cargo shipped U.S. East and Gulf Coast ports. Of course, the overall increase in shipping demand that has been seen since early in the pandemic plays into this as well, but this is also not wholly unlike when severe West Coast port congestion caused by the contentious dockworker contract negotiations of 2014-15 caused ports on the opposite side of the country to gain market share.
Joanna Marsh reports in an American Shipper article:
"2021 proved to be a banner year for ports on the East and Gulf coasts as consumer demand remained brisk amid the waxing and waning COVID-19 pandemic."
She reported how 2021 broke annual records for the amount of cargo moved through the Ports of Virginia, South Carolina, and Mobile:
"The Port of Virginia in Norfolk handled more than 3.5 million twenty-foot equivalent units in 2021, a 25.2% increase from 2020, at a time when the broader supply chain faced pandemic-related headwinds, according to Virginia Port Authority CEO and Executive Director Stephen A. Edwards. 

…

SC Ports said it handled an "unprecedented amount of cargo" in 2021, with the Port of Charleston processing 2.75 million TEUs at Wando Welch, North Charleston and Hugh K. Leatherman terminals. 

…

Within that total, SC Ports handled 1.53 million pier containers in 2021, which was an 18% gain from 2020 and an 11% increase from 2019. Pier containers consist of containers of any size.

Imports rose 25% to 1.29 million TEUs, while loaded exports increased 5% to 814,964 TEUs.

…

Containerized cargo volumes increased nearly 19% to a record 502,623 TEUs in 2021, according to the Alabama Port Authority. 

The port's Intermodal Container Transfer Facility also saw volumes grow significantly in 2021, with volumes of 23,776 TEUs 139% higher than 2020 volumes. 
Looking Forward at 2022
With congestion at the Ports of Los Angeles and Long Beach far from resolved, East and Gulf Coast ports have an opportunity to keep grabbing market share. Traditionally, this would be the time for West Coast ports to really get clearing left over congestion from the peak and holiday seasons. Outside of a little surge that would normally happen right now during the approach of the Chinese New Year, this is when import traffic traditionally is slower.
Unfortunately, the ports never managed to recover last year after the peak season. Additionally, with the possibility of ILWU contract negotiations getting contentious over automation this year, we could see a repeat in 2022-23 of the severe congestion-causing fight at the docks we saw in 2014-15. Some shippers are already trying to get ahead of it by importing early. That could help turn 2022 into a repeat of 2021, where cargo movement doesn't slow down enough for ports like Los Angeles and Long Beach's to clear their congestion.
All of that points to a strong possibility that East and Gulf Coast ports could have an even better 2022 than 2021, even if inflation decreases overall shipping demand for the year.