Ocean & Air Shipping Delayed by China's COVID Restrictions
Air cargo delays, ocean shipping delays, and bad COVID policies. What's new? Beijing Olympics! Wait, didn't Beijing host the Olympics just a couple cycles ago? Well, not in combination with Covid Zero policies creating more complication for international shipping. But I'm getting ahead of myself…
Let's start with a few COVID cases throwing another monkey wrench into people's shipping to and from China.
Eric Kulisch reports in an American Shipper article:
Import and export operations in Tianjin are slowing after a small cluster of COVID cases was discovered over the weekend, according to third-party logistics providers in China. Meanwhile, in Shenzhen, authorities are blaming a contaminated import shipment infecting a cargo worker, who then spread the virus to three other people.
Really? An imported shipment, after traveling across the seas, infected a dockworker. Have we gone back in time to the beginning of this pandemic when they were trying to scare us that COVID was on the surface of our packages and we should leave them outside for 24 hours before touching them?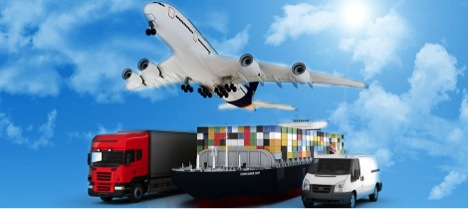 All it takes is one positive COVID test for China to shut down a major port terminal. Of course, a small cluster of cases is going to slow import and export operations, to say the least. If you import from China or export from China, you have to know that at any time your cargo is subject to delay because of ridiculous Covid Zero policies.
Right now, China's policies have healthy citizens locked in their homes, while others are only permitted to leave to get groceries, and others not allowed to leave their neighborhoods as the country prepares to host the 2022 Olympics next month, making these new (additional) slowdowns in importing and exporting to and from China only the tip of the iceberg, according to Kulisch's article.
While port congestion is still being dealt with here in the U.S., full on operation suspensions in China add to the delays in cargo movement Krulisch reports, giving details:
The Port of Tianjin and the airport have suspended pickup operations for all import containers, freight management companies said in client advisories Monday. Seko Logistics said increased nasal swab testing of port and airport staff is causing delivery delays and more government restrictions could be forthcoming. Marine terminals at the port are operating normally, but inbound gates have reduced hours, and all truck drivers are required to register for access to the port after clearing their own health tests, according to Seko and global freight broker C.H. Robinson (NASDAQ: CHRW).

Beijing Airport is operating normally, but truck deliveries from Tianjin are restricted, Minneapolis-based C.H. Robinson said. Some factories are rejecting trucks from Tianjin, Seko reported.

…

Authorities in Hebei province have also suspended inbound and outbound trucking service to protect against spreading COVID, C.H. Robinson said.

Residents of Xi'an and Yuzhou, two cities further from Beijing, are also confined to their homes. Xi'an, with 13 million residents, has been under lockdown for two weeks, but there were only 15 cases on Monday, the AP reported. The airport in Xi'an remains closed, and rail and road freight is prohibited, Seko Logistics added. The closure is causing spillover congestion at nearby Chengdu airport, the Chicago-based freight company said.

…

Trucking operations at the Port of Ningbo slowed last week after health authorities imposed testing requirements on drivers and forced factories to close. Lower productivity circulating containers could eventually cause vessel delays. Hong Kong-based airline Cathay Pacific has scaled back by two-thirds all-cargo flights because of strict quarantine restrictions for pilots, while the city has banned flights from eight countries, including the U.S., for two weeks.

In Zhengzhou, hundreds of thousands of workers at iPhone maker Foxconn's facilities and Huawei's research campus in Dongguan are being tested as more COVID cases appear.  Zhengzhou is an air cargo hub and restrictions there could cause "massive" issues for shippers, Seko Logistics warned.
Yes, there's a lot there, slowing air freight and ocean freight. I recommend reading Kulisch's full article for more details about the way the people in China are being locked down and submitted to testing. However, it may affect your feelings as you're watching the Olympics, especially if you continue down the rabbit hole of how China treats its people.
In the meantime, there's no reason to expect shipping won't continue to be negatively impacted in the upcoming weeks and months by China's policies – Covid Zero in particular. That's something we'll keep our eye on for you here at Universal Cargo.