Choosing a Company Offering Freight Forwarding Services – 8 Essential Tips for Making the Right Choice
This is a Guest Post by Daniel Moore
International goods trading is a well-known and popular business today. This is the reason that leading international brands have their products available all across the globe. The transport of goods is handled by freight forwarders. They not only help in shipping goods from one country to another, but also arrange proper storage of the items if need be.
In fact, for smooth supply chain management, freight forwarding agents play a very crucial role. International freight forwarding services are high in demand and there are many companies which offer such services to customers at competitive rates. However, all the companies might not be as efficient as they project to be.
Below are 8 useful and essential tips that will help you choose the right freight forwarding company:
1. Knowledge about the industry
Without proper knowledge of the freight industry, it is not possible to succeed in this market. Your freight forwarder needs to have thorough and detailed knowledge and information on the freight industry so it can work effectively on your behalf. There are many rules and regulations that need to be adhered to in this industry. Also, much paperwork needs to be done properly. All of the above and more need minute detailing and precision, which the professionals you choose should be well versed in.
2. Capacity of volume handling
This is a very important thing that needs to be considered while hiring a company offering freight forwarding services. All companies do not have the capacity of handling large volumes of cargo. If your business demands such a thing, you must look for a company that can fulfill your criteria. Check out the volume of the shipment assignments the company has handled in the past to get an idea of the volume that the company is capable of handling for you.
3. Kinds of goods the company specializes in shipping
This is actually an interesting thing. While some freight forwarding companies deal with specific kinds of goods transportation, some companies take the responsibility of shipping almost all kinds of goods. Know in detail if the company can handle goods transportation for the products your business deals in. Ask about the carriers, the packaging services, and the paperwork from the company before finalizing the deal.
4. Network of overseas agents
Ask about a freight forwarders network of overseas agents. A company dealing with international freight forwarding services must have a great network of overseas agents. This is important for ensuring a smooth flow of information from the foreign land where the product is. The agents are present in the destination as well as the origin ports/airports and receive and dispatch goods respectively. Complete reports are sent to the parent company on successful completion of the work. With an active and alert chain of overseas agents network, delivery of goods becomes smooth and timely.
5. Tracking capabilities
Make sure your freight forwarder offers cargo tracking. A businessperson sending goods via freight forwarding services will always be worried about the shipment until it reaches the destination in proper condition and at the right time. To ease the tension, freight forwarding companies should offer cargo tracking to the customer so that he or she is in the loop of things. With cargo tracking, you will have information regarding the current status of your deliverables.
6. Number of haulers involved
No freight forwarding company can work without haulers. Association with haulers is mandatory for the success of such a business. The higher the number of transporters with which the company works, the better. Along with the number of transporters, you should also check the types of carriers with which the company works. This will give you an idea of the modes the company utilizes to send goods to different places.
7. Warehousing facilities
Your freight forwarding company should be able to provide trusted warehousing facilities. It might happen that the goods being transported need to be stored at a place for a few days before being delivered. Without access to proper warehousing facilities, the goods might be damaged in transit.
8. Pricing and delivery time
Delivery time and pricing are two of the most important things you want to know from a freight forwarding company. It is important that your company ensures and insures timely delivery of your goods to the destination in the right condition. Along with timely delivery, pricing also plays a crucial role. Choose a company that offers reliable services at affordable rates.
Hiring the right freight forwarding company can boost your business drastically, while the wrong choice can bring adverse effects. Follow the above mentioned guidelines for best results!
This was a guest post by Daniel Moore.
Author Bio: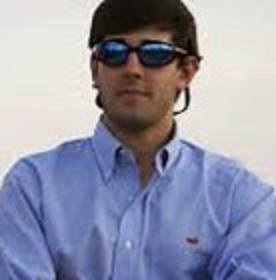 Daniel Moore is an experienced content writer by profession, and he mainly writes on different aspects of business development. He is presently associated with Galvin International, which is an award-winning concierge service that provides expert guidance, custom solutions, and implementation to businesses expanding internationally. Get in touch to find out more.