Congestion Looks Like It Will Snowball into Peak Season, But There's Hope
It's early to talk about the 2021 peak season for the international shipping industry; however, with severe congestion at U.S. ports expected to last at least into the summer, 2021's peak season could be one of the most challenging in recent memory.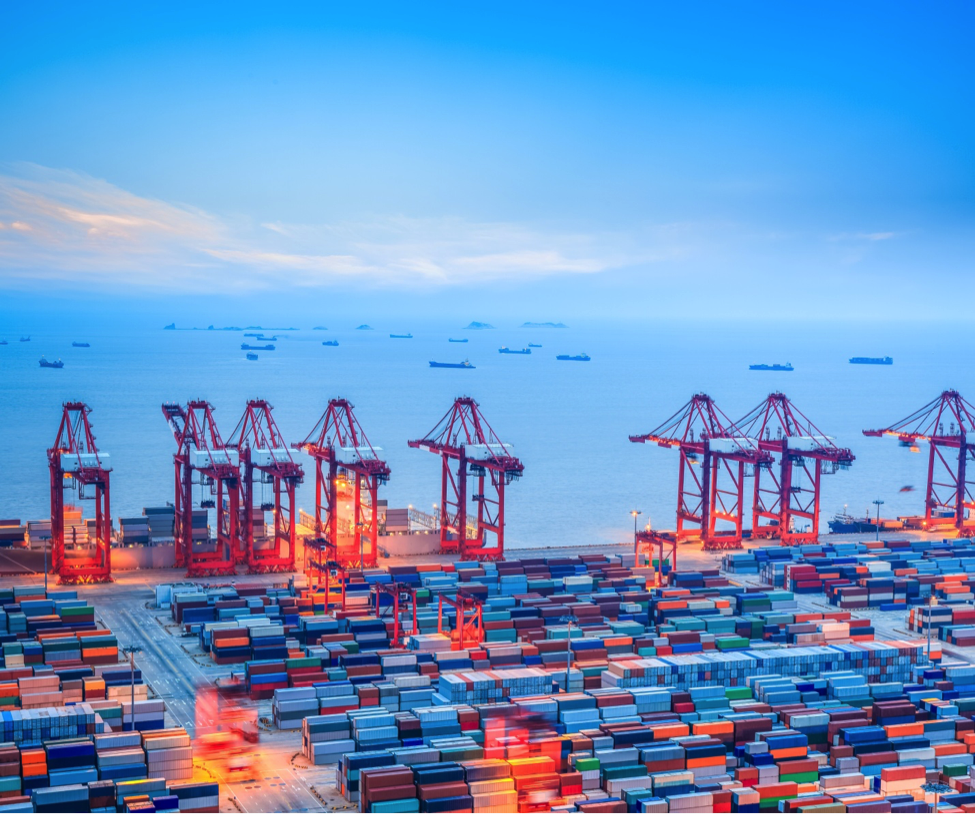 Congestion At Least into Summer?
Bill Mongelluzzo reported in the Journal of Commerce (JOC):
The ports of Los Angeles and Long Beach have settled into a pattern of congestion that virtually every sector of the international supply chain says will last at least into the summer months — and possibly longer — if second-half volumes don't wane.
In Tuesday's post, we got into port congestion, at the Ports of Los Angeles and Long Beach in particular, its causes, and how it will take time to clear up. More and more experts appear to be of the opinion that we have at least three or four months left of this congestion, but that is dependent upon how much volume comes through the ports. Mongelluzzo writes in his JOC article:
How long the congestion continues will depend largely on import volumes between now and the beginning of the peak season in August. Weekly import volumes so far this year are "30 to 40 percent higher" than what the port was handling in 2019 and previous years, said Gene Seroka, executive director of the Port of Los Angeles. 

Anticipating record sales in 2021, retailers expect US containerized exports will increase 20 percent or more each month through June, albeit from unusually low import volumes last spring. Los Angeles-Long Beach handles about 50 percent of total US imports from Asia, according to PIERS, a JOC.com sister product within IHS Markit.
Here's where things get interesting. Will that volume remain high for the next few months and will the peak season be strong?
Shippers Moving Sourcing From China
Again, we wrote about things like the new stimulus keeping spending by consumers high for a little longer, but there are also issues like the permanent business closures from the lockdowns that will eventually catch up to spending. Then there are the freight rates themselves.
Ocean freight rates, especially when talking importing from China to the U.S., have been astronomical in 2020. Those higher costs of importing goods results in higher costs of goods to consumers. That could certainly start slowing purchases. Then there are businesses looking for different sourcing to escape these high rates (and big fees carriers have charged on top of them).
The Loadstar published an article by Gavin van Marle about importers shunning China for other sourcing because of the skyrocketed freight rates. Van Marle's article was actually about UK shippers, but we could see similar things from U.S. shippers. In fact, many U.S. shippers may have a head start on moving their sourcing as the trade war between the U.S. and China, marked by high tariffs on U.S. imports from China in the year plus leading up to the pandemic, had many moving sourcing to other countries as well as going domestic with sourcing.
Carriers Remove Services from Congested USWC Ports
Not only could cargo volume through U.S. ports be affected by shippers changing their sourcing – though that is the sort of thing that can take time for businesses to do – it could also be affected by carriers reducing sailings to places like the Ports of Los Angeles and Long Beach because of the heavy congestion and shifting of which routes are the most profitable.
2M is removing services to U.S. west coast ports, according to an another article in the Loadstar, this one by Mike Wackett:
To improve schedule reliability, 2M partners Maersk and MSC are to avoid congested US west coast ports with two transpacific pendulum services.

From this week, the AE1/Shogun and AE6/Lion loops from Asia will turn in North Europe instead of going on to the US.
It looks like a combination of the congestion at west coast ports and that the Asia to USWC freight rates have finally stopped rising and Asia to North Europe rates are currently more profitable.
Maersk said the decision to discontinue the pendulum loops was in response to "the recent unprecedented market situation with severe port congestion and equipment limitations across global supply chains".

…

However, another shipper contact said he thought the 2M network changes might have "more to do with rates", as spot rates from Asia to North Europe are currently double those for the US west coast.

"Some might say, after carriers got a tap on the fingers for increasing rates on the transpacific and appear to have stopped the rate hike, that they now want to sail vessels where the money is – or, alternatively, what's the point of loading up a ship to sit for days or weeks on the US west coast?" said Nick Coverdale, founder of Hong Kong-based Agreefreight.
Conclusion
Rates starting to come down a little bit on Asia-USWC shipments, though they're still extremely high, is a sign that demand may be starting decrease a little.
We talked in the last post about volume, using Universal Cargo's shipments as a barometer for the industry. Last month did have a significant drop in volume despite factories staying open in China through the Chinese New Year, but then volume shot back up for month, with numbers currently looking a little bit bigger than January's very high volume.
That makes it hard to say demand is really waning yet. However, when Maersk does something, the rest of the carriers also follow suit. We could see other carriers, in conjunction with the other two major carrier alliances, take some services off the USWC. That could help with the congestion leading up to the peak season.
As for the peak season itself, that's something you can guarantee we'll talk about in future blogs as 2021 carries on.