Darth Vader Says Oil Prices Are About to Strike Back
DUM DUM DA-DUM DUM DA-DUM DUM DA-DUM… Okay, it's probably hard to tell I'm singing the Imperial March when I type it, but get ready for the oil empire to strike back.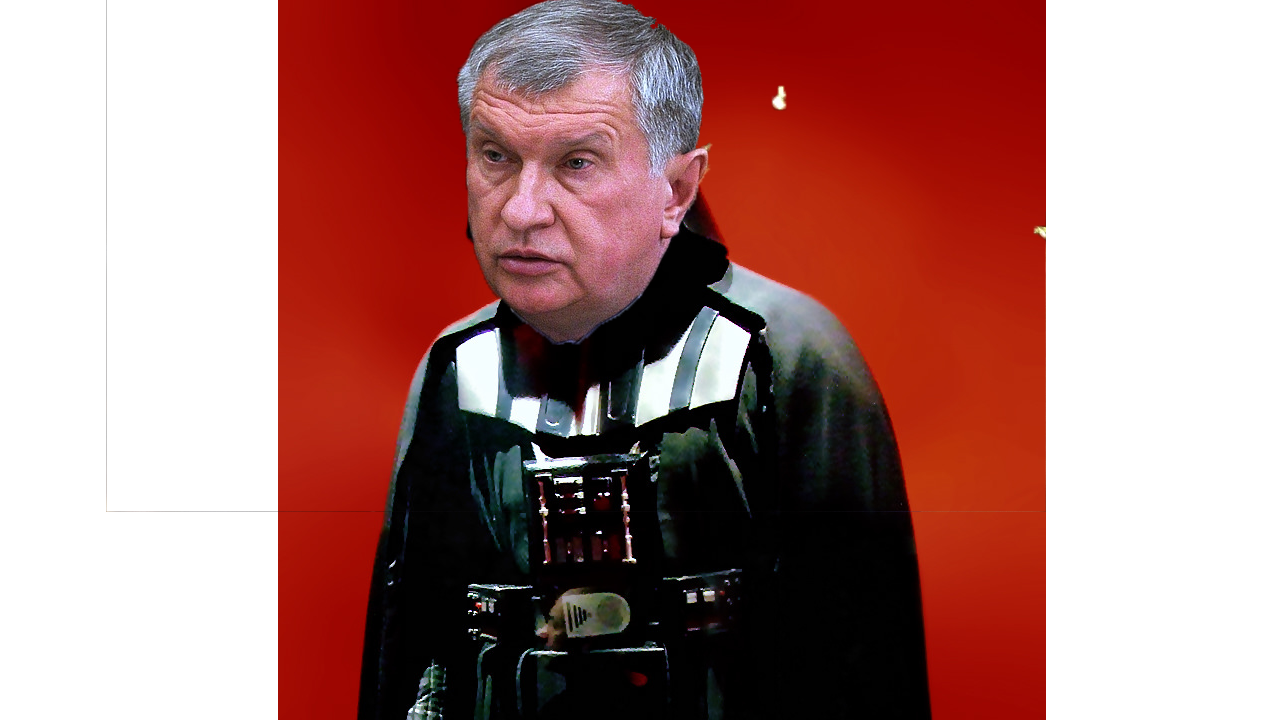 According to the "second most powerful man in Russia" and the "scariest man on Earth", titles that helped dub Igor Sechin "Russia's Darth Vader", oil prices are about to rise.
If anyone has aspirations to be the world's oil emperor, it is Sechin. Is he right? Are these low oil prices almost at an end?
Actually, oil prices have already begun to rise.
According to a CNBC article, U.S. oil closed at 2016 highs on Tuesday, with the following figures shared:
Brent crude futures were up $1.86, or 4.3 percent, at $44.69 a barrel
U.S. West Texas Intermediate (WTI) settled at $42.17, up 4.48 percent, or $1.81, a 2016 high and the best settlement since November.
This fits with the scary man's words, but is only the beginning if Sechin is correct.
According to a Business Insider article:
Oil's five-month high coincides with the comments of the most powerful man in Russian oil, Igor Sechin, who on Tuesday morning at a conference in Switzerland said oil prices couldn't stay low for much longer.
Sechin, the chief executive of Russia's state oil company, Rosneft, says the price of oil will not stay low, thanks to declining US output.
"The oil price is growing. I think everyone is expecting the successful outcome of our work," Sechin said, adding: "We will need higher price levels than $45 or even $50 a barrel." Sechin was speaking at a Financial Times commodity conference in Lausanne.
Igor Sechin's name may already be familiar to you. President Obama imposed sanctions on Sechin back in 2014, freezing any U.S. assets he had, prohibiting U.S. dealings with him, and banning Sechin from the country, which you can read more about in a Washington Post article.
Of course, sanctions did not stop Sechin from continuing as the head of Rosneft, Russia's leading petroleum company. He also remains an inside man with President Vladimir Putin.
The oil tycoon's words cannot be quickly discounted.
The Business Insider quotes Sechin as he points out tightening in the oil market that supports an upward climb in oil prices:
"US tight oil is decreasing despite preferential tax treatment," he said. "Shale oil will struggle to spread as they don't have such favourable conditions as the Americans have."
With even bigger ramifications on oil prices comes an agreement between Russia and Saudi Arabia, the top two oil producers in the world, "to freeze oil output at near-record levels," according to a Bloomberg article.
You can be sure Sechin had a hand in this agreement. I can just hear that sinister Darth Vader breathing.
You may have already noticed gas prices going up a bit at the pumps.
Freight rates remain low for the moment. Shippers have enjoyed record low freight rates that low oil prices have helped create. But rising oil bunkers will undoubtedly raise cargo shipping prices.
Shippers shouldn't worry too much. Even if oil prices do manage to climb all the way to previous levels, there is still overcapacity putting downward pressure on freight rates. At least for the moment.
Volatile is a great adjective for describing both Darth Vader and freight rate pricing.

Source: UC Blog