Has the International Shipping Bubble Finally Popped?
The Wall Street Journal headlined an article yesterday with "Ocean Shipping Rates Have Plunged 60% This Year."
Costas Paris reports in the article:
The cost to ship a 40-foot container from China to the U.S. West Coast now stands around $5,400 a box, down 60% from January, according to the Freightos Baltic Index. A container shipped from Asia to Europe costs $9,000, 42% less than at the start of the year. The rate for both routes, while still above prepandemic levels, peaked at more than $20,000 last September.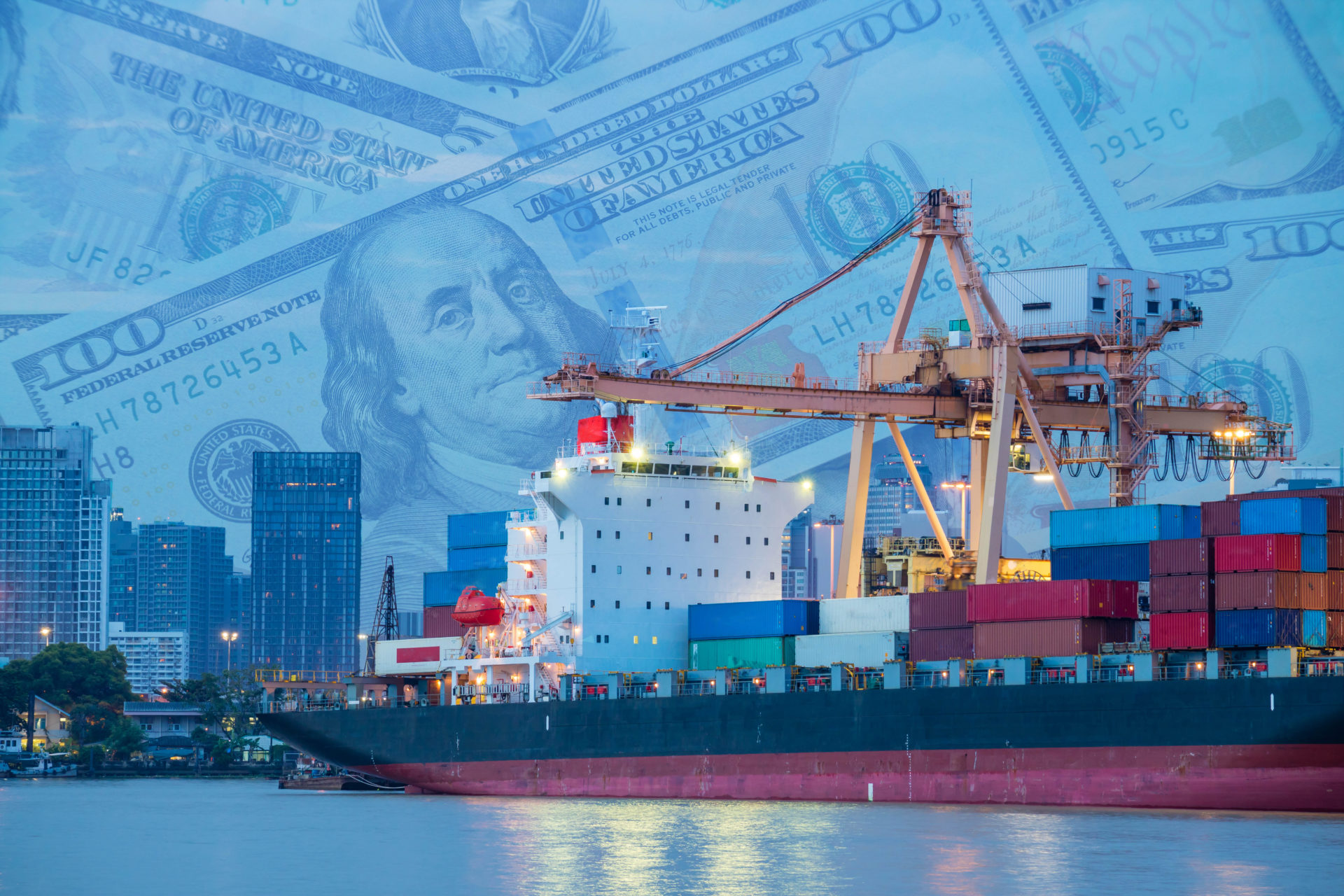 Part of what makes decreased rates right now remarkable is the fact we're in the peak season shipping, when freight rates typically go up. And it's not as though there have been no increases.
For you regular readers of this blog, who read last week's post about why this is a good time for many shippers to look at air freight as an ocean freight alternative, you know Hellenic Shipping News reported that ocean shipping rates rose in August. The data showed ocean freight rates up 4.1% month-on-month and 121.2% higher than that time last year. Thus, rates are still very far away from prepandemic levels.
Frankly, I'm amazed at how sustained skyrocketed freight rates have been. Since the end of 2020, I've been expecting, as well as warning in this blog, that the damage of the lockdowns and other Covid policies and the trillions overspending by the U.S. government would result in inflation and that combined with spending moving away from goods with the end of lockdowns would cause a sharp decline in shipping demand. Inflation hit like a hammer, but shipping demand managed to remain incredibly high for a very sustained amount of time.
Add that demand to carrier alliances' ability to control capacity, chronic port congestion, maldistribution of shipping containers and equipment (to start with because of hundreds of blanked – cancelled – sailings), and a series of disruptive accidents and incidents, and you get out-of-control, rising freight rates.
But now shipping experts are saying that bubble has popped.
Experts Now Saying It's Over
In fact, The Loadstar headlined an article last week with, "Freight rate bubble bursts, pushing smaller opportunists out of the transpacific."
The focus of that article is obviously on small players, who tried to jump into transpacific shipping to make a quick fortune, now getting forced to leave because there's no more money there. However, the bigger story within the story to me is how it takes it as a given that the freight rate bubble has popped. Sam Whelan, who wrote the article, did supply some data for that:
Indeed, Drewry's WCI US west coast rate fell to $6,127 per 40ft last week, and is now 46% lower than a year ago.
Freight rates are still very high, but we are seeing a significant drop. Now, experts all over the place are saying we've come to the end of these skyrocketing freight rates.
Paris, in his WSJ article, quotes such an expert as he looks at freight rates now and into the future:
"For spot rates, the party is over," said Jonathan Roach, a container shipping analyst at London-based Braemar. "The backdrop of a potential global recession, driven by surging energy prices and rapid inflation, is driving down the market. The pandemic boom in demand for consumer products has calmed and spending on travel, leisure, and services made a revival in 2021."

Shipping rates are set to further ease for the remainder of the year and in 2023, according to shipowners and analysts. A series of new ships will hit the water over the next two years with net fleet growth expected to exceed 9% next year and in 2024. By comparison, container volume growth will be marginally negative next year and rise around 2% in 2024, according to Braemar.
Mike Wackett report a similar outlook from another expert in an article on The Loadstar:
The capacity shortage that underpinned skyrocketing ocean freight rates for the past two years has ended and rates will continue to fall, according to Vespucci Maritime CEO Lars Jensen.

"The available data shows that the fundamental support for very high freight rates has now fully disappeared and further weakening is to be anticipated," he said.

The analyst added: "Even though small bumps in the road, in the form of a sudden short demand spike or unexpected bottlenecks, could cause temporary upward rate movements, the overall rate development will continue down towards more normal market levels."
Conclusion
It does indeed look like the international shipping freight rate bubble has popped. However, there are still just three carrier alliances that dominate all of ocean shipping. They made billions upon billions during this boom and learned just how well they can control capacity in the process. I wouldn't expect them to allow freight rates to tumble as fast as falling demand would cause on its own. Expect blanked sailings to be heavily utilized to reduce capacity and ease the fall of freight rates.