How China's Missile Strikes Around Taiwan Impact Shipping
The big news of the day is China firing missiles around Taiwan in response to U.S. Speaker of the House Nancy Pelosi visiting the island nation over which China claims sovereignty. The story is a big deal politically, but also economically, particularly when it comes to international shipping. The Taiwan straight, where China fired missiles, is one of the busiest trade lanes in the world. China's military action disrupted the flow of ships through the area, and could have a continued impact on world supply chains.
China's Military Actions Around Taiwan
In case you missed the story, here are a couple news source recaps. Kevin Varley, Stephen Stapczynski, Ann Koh, and Sharon Cho reported in Bloomberg: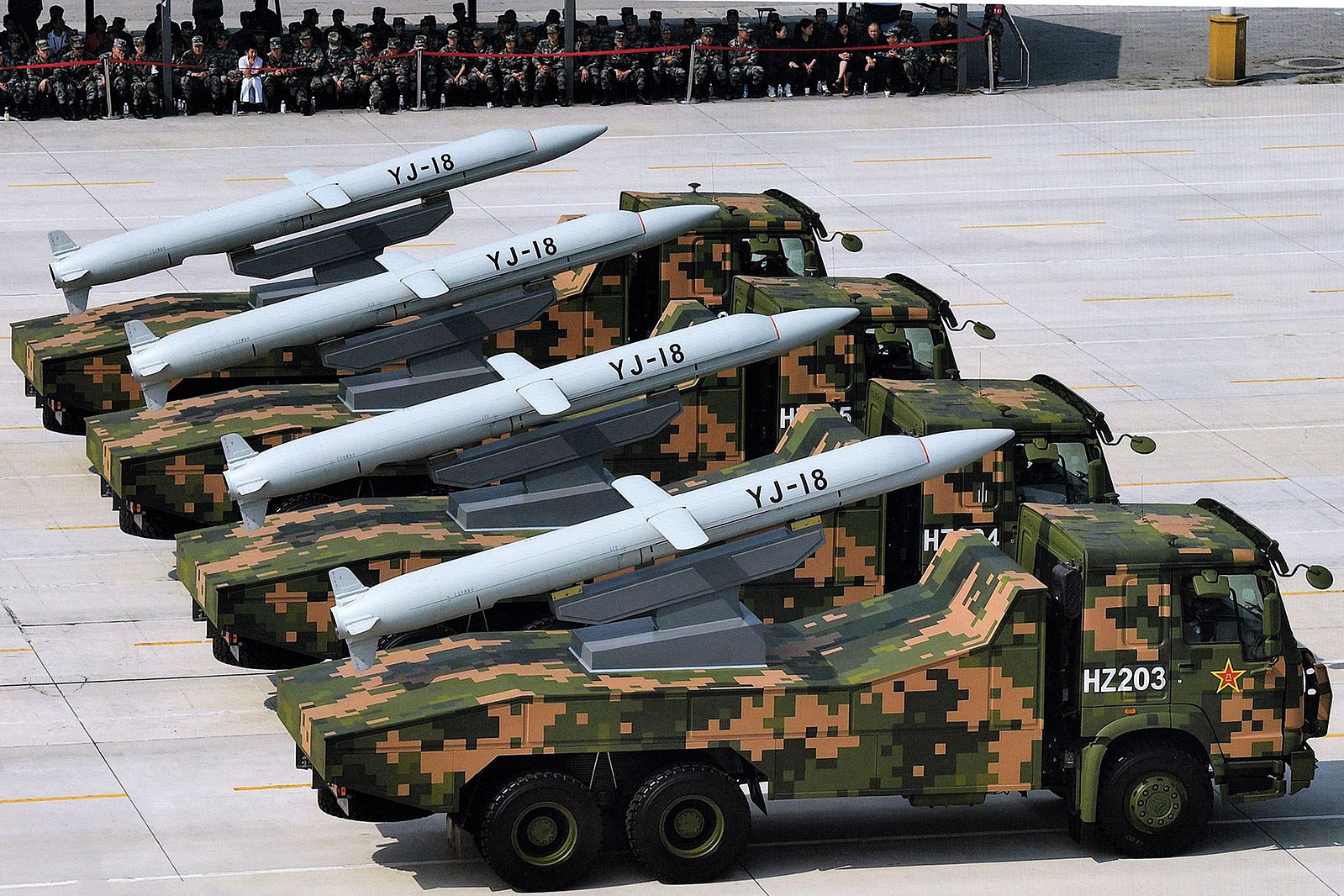 Taiwan said China fired 11 missiles in waters around the island as of 4 p.m. local time Thursday. The maneuvers, in response to US House Speaker Nancy Pelosi's visit to the island this week, are taking place in six areas surrounding Taiwan, and China advised ships and aircraft not to go near the regions.

A statement by the Eastern Theater Command of the People's Liberation Army said it had completed live-fire training and lifted relevant air and sea controls. It didn't clarify whether that meant all exercises had ended, but the state-run People's Daily later said controls off the eastern coast of Taiwan have been lifted. The drills began at noon on Thursday and were set to last until Sunday.
In the run-up to the missile launches, Lara Seligman and Paul McLeary reported in Politico:
The Chinese navy is positioning warships around the island, including its two aircraft carriers that have left port in recent days, in what officials described as a blockade. The Chinese defense ministry released a map of six zones surrounding the island where it plans to conduct the drills, some of which potentially overlap with Taiwan's territorial waters. The live-fire exercises will begin at noon local time on Thursday and last three days.

Meanwhile, Taiwan was forced to scramble fighter jets on Wednesday to respond to 27 Chinese military aircraft that flew through its air defense zone, a large area that includes Taiwan's airspace and extends over mainland China, according to its defense ministry, following a similar incursion on Tuesday. Twenty-two of those crossed the median line in the Taiwan Strait, which sits 12 nautical miles from the shore and separates the island from mainland China.
Both China, in its aggression toward Taiwan, and Russia, in its aggression toward Ukraine, were emboldened after President Biden's botched Afghanistan withdrawal. China's rhetoric and threats of military action have been intense since the announcement that Pelosi would visit Taiwan. As many news outlets have reported, she's the first U.S. Speaker of the House to do so in 25 years.
China launching missiles around Taiwan and flying military aircraft over Taiwan's air defense zone was to make good on the threats and rhetoric it had been spouting. We'll see what kind of response comes from Washington, but a strong response is not expected from the Biden Administration. The administration has repeatedly recognized – even changed official language to strengthen that recognition of – the One China Policy, which labels Taiwan as part of China rather than its own, independent country.
Impact on International Shipping
As for the impact this incident has had on shipping, the Bloomberg article quoted above includes some detail:
Shippers rerouted vessels as China began its most provocative military drills in decades around Taiwan, with at least one owner barring ships from transiting the strait. 

…

Some vessels are being rerouted around the eastern side of the island, which will create delays of as much as three days, shipbrokers estimate. Delays of that duration aren't uncommon, and the long-term impact may be minimal if tensions ease next week. 

However, the risks for ships traveling through Chinese waters may be compounded by bad weather, threatening further delays. Shenzhen city, which hosts the Yantian container port and lies directly west of Taiwan's southern tip, issued a tropical cyclone warning, citing a low-pressure system about 117 kilometers (73 miles) away as of Thursday morning.

Ships are also being diverted to Chinese seas, and the Taiwan Strait hasn't yet been designated a war risk zone for insurance purposes, said a trader and an insurance broker.

Taiwan's Maritime Port Bureau issued a notice warning ships to avoid the areas where drills are taking place as there is no fixed route for sea transportation, according to Taiwan's transportation minister Wang Kwo-tsai.
Greg Miller reported on the threat this situation is to global supply chains. He points out how the straight being closed to commercial traffic would obviously be bad for shippers but would actually be a boon for ship owners and operators.
"Delays would push up transit time and reduce effective vessel capacity, boosting freight rates," Miller writes. That is something we've seen quite a bit of in the international shipping industry over the last couple years. With government stimuli running out and inflation flying high, dampening demand has finally helped freight rates to come down a bit; it would be unfortunate for this to put more upward pressure on them.
Obviously, an extended interruption to shipping through the Taiwan straight would have a very large impact on supplies because of the sheer volume of ships that transit the area. Miller writes:
Bloomberg calculated that almost half of the world's container ships and 88% of larger container ships transited the Taiwan Strait this year. It also reported that some liquefied natural gas (LNG) carriers have already rerouted or slowed speed in response to the coming military exercises. [This American Shipper article was published the day before China executed its missile launches.]
Miller's article goes on to analyze potential disruptions:
According to Peter Williams, trade flow analyst at VesselsValue, "With China conducting significant military drills and military tests around Taiwan … there is potential for substantial disruption to trade in the region."

VesselsValue analyzed location data on commercial ships currently in Taiwanese waters, as well as those en route to Taiwan. As of Wednesday, it found 256 container ships, tankers and bulkers in Taiwanese waters, with another 308 destined to arrive. Of inbound container ships, tankers and bulkers, 60 are scheduled to arrive before the Chinese military drills conclude on Sunday.
For Now, Impact Looks Limited
As China's missile launching seems to be over for now, the disruption it caused should be limited. If China's "military drills" were to go on through Sunday, as originally reportedly scheduled, the impact felt across shipping would obviously be larger. Right now, it seems China is displaying its power, but doesn't plan to continue to disrupt shipping through the area.
However, China has clearly displayed its willingness to flex its military powers in the Taiwan Straight. They have missiles, ships, and planes on the ready. If political posturing escalates, more and longer-sustained disruptions are very possible in the area.
Most seem to think that won't be happening at this time. Miller quotes Maersk CEO Soren Skou on the subject:
"Obviously, if [the Taiwan Strait] were to close, it would have a dramatic impact on shipping capacity, in the sense that everybody would have to divert around Taiwan and add to the length of the voyages," Skou said. "That would absorb significant capacity. But I have to say that there seems to be no suggestion that this is where we're going."
Let's hope this incident was just China flexing, as appears to be the case, and doesn't escalate into a full-blown crisis.