How Likely Is a Rail Strike?
Strike, strike, strike! The U.S. supply chain is in a triple strike threat from truckers, dockworkers, and rail workers. Normally, it's three strikes and you're out, but this is no game. Any one of these potential strikes threatening the supply chain could permanently close businesses people depend on for their livelihoods. Perhaps the biggest and least talked about threat of the three is the potential rail strike.
If trains are stopped from moving goods around the country, it would be devastating for a U.S. supply chain already suffering major difficulties for the last couple years and a U.S. economy already in a recession – unless you change the definition of recession as some are trying to do for political reasons.
Many have said we will see a rail strike by the end of September, if not earlier. How likely is that strike to happen?
Is a Rail Strike as Likely as a Truckers Strike?
It can't be said a rail strike is more likely than a truckers strike because, already, truckers in California executed a strike over Assembly Bill 5 (AB5) that basically shut down the Port of Oakland for a week.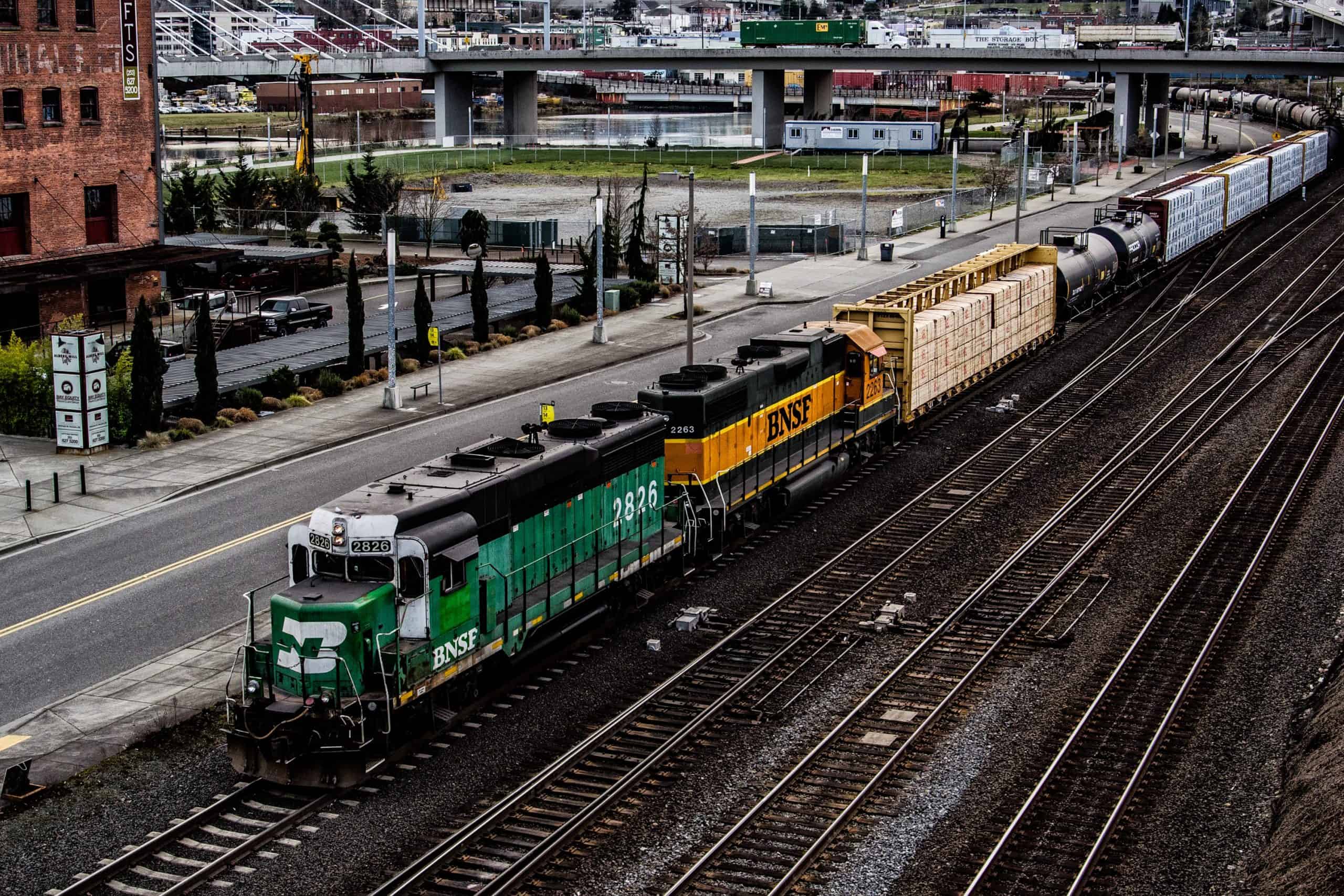 While things could continue to get worse on the truckers front, we're currently left with many questions there. Will 70,000 truckers be forced off the roads and away from the ports in California when a trucker shortage already exists? Will most independent truckers just be forced to become employees while we face a tricky transition time. Will more legal action stop this law from altering the supply chain's trucking model? Will truckers strike more? Could they similarly to Oakland disrupt the country's busiest entry point for goods, the Ports of Los Angeles and Long Beach?
Over 100 International Longshore & Warehouse Union (ILWU) members assisted the truckers in disrupting the Port of Oakland by refusing to work in honor of the picket lines of independent truck owner and operators who don't want to be forced to become employees or possibly forced off the roads in California altogether. Despite these union members talking about standing with the truckers, the ILWU officially supports AB5 because a major goal of the law is to unionize drivers. While ILWU members at the Port of Oakland's biggest terminal stood with the independent truckers, ILWU members ignored the pickets at other terminals.
It's likely ILWU members at the Southern California ports will ignore future strikes and convoys from truckers at the Ports of Los Angeles and Long Beach. That's what would be wanted by union leadership, which in official statements spun members standing with the truckers in Oakland as refusing to work over safety issues. Indeed, the union has already ignored demonstrations by truckers at the Ports of LA and LB.
Rail workers striking would not need an assist from other industry unions to be effective. However, rail workers are themselves separated into several unions, so those unions would likely have to organize together to execute an effective wide rail strike. Those unions do appear prepared to do so. They do not have the dividing hindrance that truckers do in that AB5 directly impacts independent truckers but doesn't affect the status of truckers who are already employees of trucking companies. Grievances rail workers have with rail carriers generally impact the workers regardless to which union they belong.
Additionally, rail grievances are nation-wide rather than localized to one state. While we'll certainly see continued action from Californian truckers on AB5, if we do see work-stoppage from rail workers, it will have a bigger impact.
Is a Rail Strike as Likely as a Dockworkers Strike?
A bigger fear at the Ports of Los Angeles and Long Beach than truckers striking has been over whether the dockworkers will strike or execute slowdowns. Many shippers have diverted their cargo to East and Gulf Coast ports to avoid this risk, even to the point of adding to congestion issues (or causing the congestion according to some experts) at those ports.
Shippers diverting cargo speaks to the likelihood of seeing labor action from the ILWU. There's an expectation from shippers that every time the master contract between the ILWU and Pacific Maritime Association expires, as it did on July 1st, contract negotiations will get contentious and the ILWU will execute labor slowdowns, threaten to strike, and/or actually strike.
This fear doesn't exist in the minds of shippers over rail workers because it's been since 1991 that a wide rail strike has taken place in the U.S. Plus, Congress stepped in and stopped that strike within a day, preventing the severe impact it could have made. However, shippers have suffered a great deal of damage from dockworkers disputing with their employers in recent memory.
There's the 2014-15 negotiations, when things got so contentious between the ILWU and PMA that there were debilitating labor slowdowns (and eventually mini-lockouts) preventing goods from getting to store shelves for the holiday shopping seasons, agricultural exports rotting on the docks, exporters permanently losing international trade partners, and the U.S. economy losing billions of dollars. The local ILWU at the Port of Portland took advantage of that same break in contract to accelerate its slow-timing of the port (which had already been found in court to be illegal) they'd been doing over a couple electrical jobs that never belonged to the union in the first place. That got so bad ocean freight carriers ceased calling on the Port of Portland with container ships. In 2012, the ILWU clerical workers executed a strike, also causing major congestion. In 2002, amid contentious contract negotiations, the ILWU executed organized slowdowns and the PMA locked them out of the ports, resulting in, you guessed it, major port congestion.
That's just a handful of ILWU labor action examples from the top of my head, without even mentioning the International Longshoremen's Association (ILA) on the other side of the country, that happened since there's been a rail worker strike. While actual, full-blown ILWU strikes are pretty rare, slowdowns have happened much more often. It's enough to think slowdowns, if not an actual strike, from the ILWU would be much more likely than a strike from rail workers.
It's easier for dockworkers to strike or execute slowdowns too. Though you have many local factions, all the dockworkers on the West Coast belong to the same overarching union. As mentioned before, rail workers are split into multiple unions, and there are strictly – even complicatingly – set legal processes in place for rail workers' negotiations.
However, while the ILWU has been negotiating for a new contract for a matter of months, contract negotiations between rail carriers and rail workers have been dragging on for over two years. Rail workers have had enough. While the ILWU views the issue of automation as an existential one, the rail workers, because of how long they've waited to secure a new contract, see their issues as more pressing. In fact, a couple of the rail workers' unions have already approved or moved toward the approval of a strike.
Jeff Schuhrke reported last week in an In These Times article:
Earlier this month, BLET [Teamsters-affiliated Brotherhood of Locomotive Engineers and Trainmen] members voted to authorize a strike with over 99 percent approval. Meanwhile, SMART-TD's [Sheet Metal, Air, Rail and Transportation Workers-Transportation Division's] general chairpersons have taken the first step towards authorizing a work stoppage.
Rail workers were even set to strike last month. Given this information, I would say a strike is more likely from the rail workers if not for the following mitigating factor…
Governmental Intervention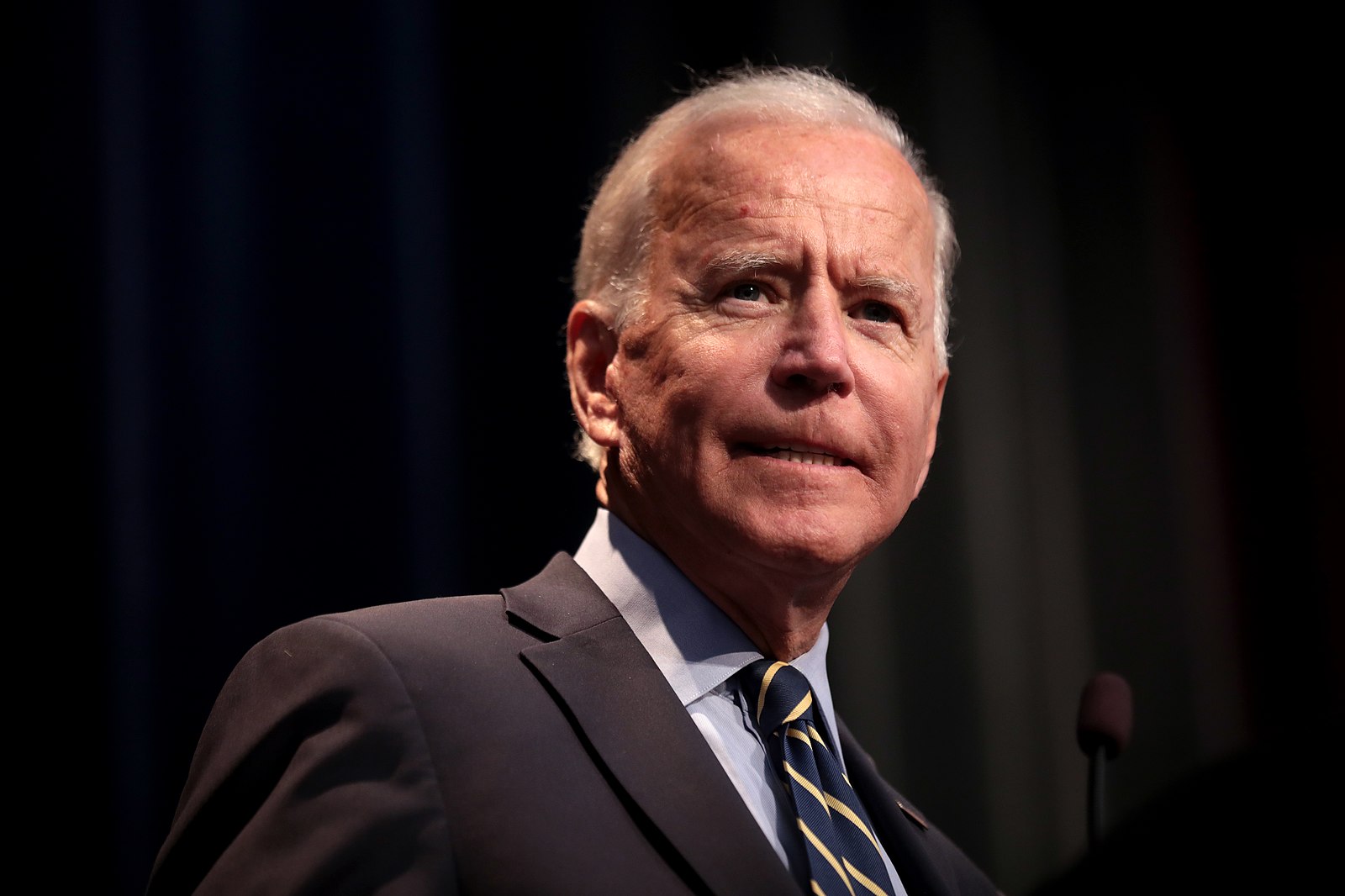 A rail worker strike almost happened a couple weeks ago, but the Biden Administration stepped in at the last moment, reported Ian Putzger in an article in the Loadstar:
US president Biden stepped in at the eleventh hour to avert a work stoppage that could paralyse the severely strained rail system.

With the possibility of industrial action as early as today (18 July), he signed an executive order on Friday for a board of arbitrators to seek a solution to the railway contract dispute simmering since January 2020.

During the 60 days given to the board to develop a compromise, no industrial action can happen.
This was no surprise action by the president. It is a prescribed step in the complicated legal process I mentioned above for rail workers' negotiations. Schuhrke lays out nicely what happens after direct bargaining between the unions and railroads fail, then they enter mediation and that too comes to an impasse, which it did in June:
In accordance with the Railway Labor Act's cumbersome process, the next step was a mandatory 30-day ​"cooling-off" period, at the end of which either party could have entered into ​"self-help" (meaning a strike or lockout) unless President Joe Biden appointed a Presidential Emergency Board (PEB) to examine the dispute and produce recommendations on a settlement within another 30-days.

…

The PEB's recommendations are expected by mid-August, after which there will be yet another 30-day cooling-off period during which the parties can either accept or reject those recommendations. If an agreement still has not been reached by then, which would be mid-September, the Railway Labor Act allows for the unions to go on strike. 
If President Biden hadn't appointed a PEB, he wouldn't have been doing his job and would have had to add one more disaster to his list that already includes how he's handling the Southern Border; his botched Afghanistan withdrawal; attacking the oil industry, causing record high gas prices; basically inviting Russia to invade Ukraine… But I digress.
So we now know there won't be a rail strike until at least mid-September. If the rail unions did go on strike at that point, Congress could step in.
I already mentioned Congress stepping in and stopping the 1991 strike within a day. Schuhrke shared some of how Congress could put a quick end to a strike in September:
…Congress could quickly stop the strike by intervening in any number of ways, including ordering further cooling-off periods, mandating arbitration or implementing the PEB's recommendations.
There is one more governmental intervention that could reduce the chance of a rail strike, but it's deserving of its own section…
FRA Proposes Two-Man Minimum Crew Rule
It may not sound like a big issue from the outside, but a huge topic of contention between the rail carriers and the rail workers is the difference of one crew member on a freight train. The railroads want the minimum number of crew members on a freight train to be one instead of two. A strike happening could hinge on this one issue, or <ahem> one crewman.
Check this out from Schuhrke's article:
"I really, really think that this may actually lead to a legitimate strike," Lindsey, who is a member of the BLET, told In These Times. ​"The reason why is the railroad has chosen this as their hill to die on: they want one-man crews. They've made it clear they are not bowing down."
The Federal Rail Administration (FRA) may take this issue off the table altogether.
In another article for the Loadstar, Ian Putzger reports:
The US Federal Rail Administration (FRA) is set to reject the push from rail carriers to bring down the minimum crew requirement for freight trains from two people to one.

With a proposal for a rule to that effect, the administration is also shifting the stakes in contract negotiations between the railways and unions.

"This proposed rule will improve safety for America's rail passengers – and rail workers – across the country," said US transport secretary Pete Buttigieg.
When Pete Buttigieg says something, my gut instinct is to suspect the opposite is true. Indeed, a similar rule to this one had previously been proposed but later dumped for a lack of evidence that it actually improved safety. Putzger adds:
This move reverses the stance taken by the FRA under its previous head, during the Trump administration. The authority had proposed a similar rule back in 2016, but abandoned it three years later, saying there was not enough evidence that two-person crews made train operations safer.
It seems the debate has become more about politics than anything else, with a few Democrat-led state legislatures putting similar rules in place seemingly because this federal rule was rejected under the Trump Administration. I'd need to see a great deal more evidence and arguments for and against before taking a side on the law. Generally, before endorsing a federal law, I'd want to see strong evidence the law is needed and it won't have negative consequences that would equal or outweigh the positive ones. The more the federal government gets involved in an industry, the more the costs of that industry tend to spiral out of control (see education and healthcare).
You can read Putzger's article to see arguments against the proposed rule. It may ultimately be bad law, but if it is pushed through, it would significantly decrease the chance a rail strike happens because the biggest thing for which the railroads are fighting will be taken off the table.
Conclusion
There are enough factors to make me think a rail strike is not as likely to happen as it seemed even a week or two ago. If a rail strike does indeed happen, I think it would be more symbolic than anything as Congress couldn't afford not to use its powers to shut the strike down right away.
As locomotive engineer Ron Kaminkow was quoted as saying in Schuhrke's article:
"Whether or not we actually go on strike, we need to utilize everything at our disposal to impress upon the rail carriers that we are ready, willing, able, mobilized, educated and vehement in our determination. Even if we do not strike, or if we do strike and are ordered back to work in a matter of hours, just knowing that we have that power, that we have the ability to stop the trains from moving — it shows us that we're the ones that really run the railroad, not them."
A situation where the unions did strike against the railroads would, however, put the Democrats in a tough situation. Unions tend to be big campaign contributors to the Democratic Party, and they couldn't afford to be seen as anti-union or, worse, union-busting. However, they also can't afford to let the economy get stuck on the tracks.
I wouldn't be surprised to see President Biden's PEB produce rather union-friendly recommendations and congress implement them if the two sides didn't agree. I hope the recommendations end up being a suitable compromise to which both sides can agree because the former resolution is an amount of government flexing that displays a level of control of government over the governed that is undesirable to say the least.