How International Shipping Companies Are Reducing CO2 Emissions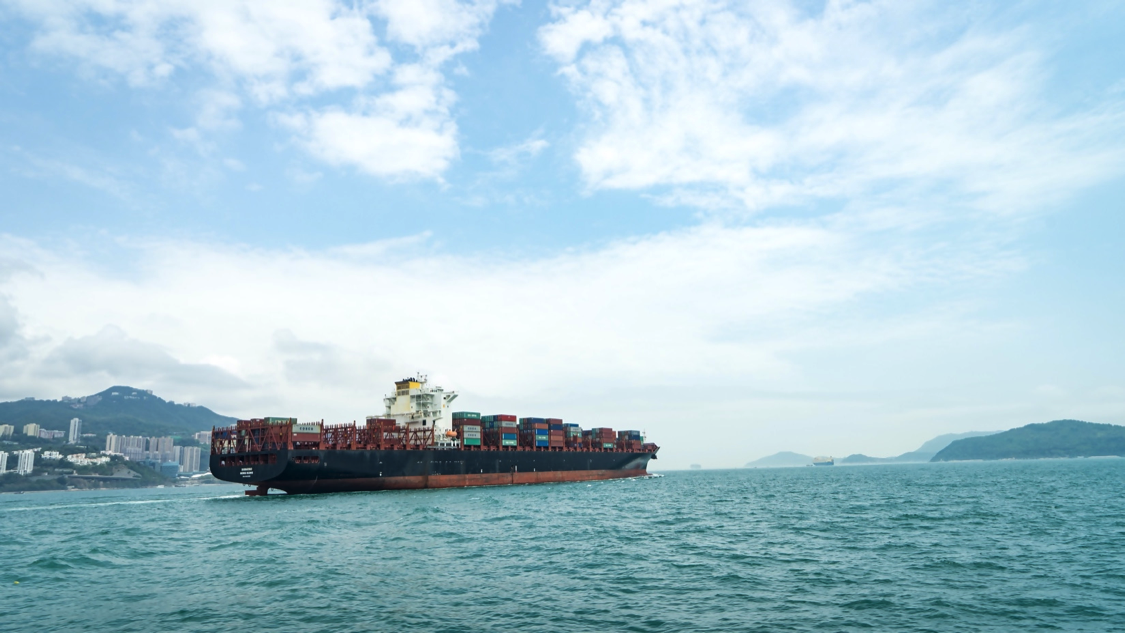 In December 2018, we reached a new record level of carbon dioxide emissions. The global CO2 emissions for 2019 are still not in, but one thing is certain: we're not doing well. The estimations are pessimistic: the emission growth is not slowing down. On the contrary; they grow by the day. 
In this situation, it's hard to imagine any industry striving towards a zero-carbon future. 
Big shipping companies carry a big part of the blame. However, they are also the source of innovations. 
In September 2019, leading shipping and oil companies teamed up with banks and ports to launch an important initiative, driving the industry towards zero-carbon shipping emissions on the high seas by 2030. This is a goal that requires great commitment on the part of shipping companies. However, the leaders have already taken important steps towards a greener future. 
Let's see how a few exemplary companies from the shipping sector are leading the change.
1. A. P. Moller Maersk
In 2018, Maersk set an ambitious goal: to achieve zero shipping CO2 emissions by 2050. This seems like a long period of time, and that reflects the complexity of the challenge. The important thing here is that the company is taking serious steps towards a greener future. 
Søren Toft, Chief Operating Officer of Maersk (before being poached by MSC), said that the only way to achieve decarbonization in the shipping industry is through a full transformation to carbon-neutral supply chains and fuels. 
By 2030, this company will have carbon neutral vessels. Its major focus will be towards developing and optimizing new vessel technologies and fuels, and optimizing the shipping networks. 
2. Royal Dutch Shell
In March 2019, Royal Dutch Shell announced its plans to reduce carbon emissions from its product sales and gas and oil operations by 2-3% by 2021 (when compared to the emissions recorded in 2016). Given the fact that Shell is one of the major contributors to global CO2 emissions, this is a big step for the company to take. 
Shell set precise goals to reduce greenhouse gas emissions from its extraction and refining processes for gas and oils, as well as for all other products they sell to millions of consumers. 
By 2050, Royal Dutch Shell plans to reduce its carbon footprint by half. 
3. Cargill
Cargill, a leading company in food ingredient supply, launched a global CO2 challenge to inspire all participants in the shipping sector to contribute towards decarbonization. 
The goal of this initiative is for companies to share new ideas and methods for reducing the industry's impact on global warming. 
So far, the challenge has had a positive response. George Wells, Global Head of Assets and Structuring, said that they were impressed with the new ideas and technologies presented by start-ups.  
4. NYK Line
NYK has a massive fleet of around 800 ships, including tankers, containerships, wood-chip carriers, and bulk carriers. When such a big player announced its plans to minimize shipping emissions, it's a bright point that other companies will follow. The environmental initiatives that this company undertakes ultimately lead towards an emission-free vessel by 2050. That will be achieved through the concept for the NYK Super Eco Ship.
5. Mitsui OSK Lines
MOL has already launched a working group that works towards replacing fossil fuels with synthetic methane as an alternative with great potential to reduce CO2 emissions.
As MOL develops this project further, the entire industry will benefit from the innovation, since they will promote the alternative fuel in collaboration with governmental agencies and other industries. 
The goal of the concept is to reduce carbon dioxide emissions by 40% by 2030 per unit of transport. The development of this project will eventually halve greenhouse gas emissions by 2050 (in comparison to the levels recorded in 2008).  
6. Poseidon Principles
Poseidon Principles is an agreement among the leading banks on a global level, aiming towards the goal of decarbonizing the shipping industry. The global framework, which was adopted in June 2019, establishes a standard for assessing the lending portfolio of a financial institution and disclosing whether or not it's in favor of broader climate goals. 
If shipping companies aren't willing to make a change towards decarbonization, banks will practically force them to go in this direction. Otherwise, it will be hard for them to borrow the money they need for different business operations.   
We're Headed in the Right Direction
The shipping industry made the world a better place, but it also caused great damage with high levels of CO2 emissions. As leading shipping companies and banks bring light to the problem, others will follow. 
We have to make a commitment towards a cleaner future. Environmentally-friendly technologies are not easy to develop, but it's possible, and we're headed in the right direction. 
We listed just a few of the groundbreaking initiatives that will reduce the harm this industry is causing. Moving forward, we'll be seeing more companies adding their names to the global initiative and contributing with new technologies and fuels. 
This was a guest post by Jeremy Raynolds.
Author Bio
Jeremy is an author and editor for EduBirdie. As a digital nomad, he gravitates towards intact nature that still feels clean. Jeremy is trying to increase awareness towards the global warming issue through blog content, white papers, and social media posts.