How Logistics Keep Up With the Uncharted E-Commerce Environment for 2019
This is a guest post by Ken Hyden.
Digitization and new technologies are rapidly changing all industries, forcing them to prepare for a tomorrow that is unpredictable. This also applies to the industry of container shipping, ports, and logistics, which largely has been driven by the traditional business models focused on optimizing how you move goods.

Søren Skou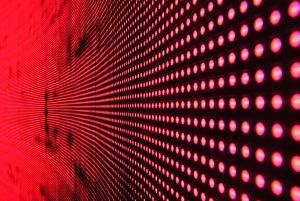 There is no doubt that the rise in e-commerce has drastically changed more than the shopping landscape. It has transformed the way international import and export services reach customers and communicate amongst each other, with your company, and with customers further down the line.
So what are the trends in logistics brought on by e-commerce that you need to be concerned with?
1. E-commerce Has Changed The Conventional Export Model
The major challenge for exporters caused by e-commerce is also its significant upside. The rise in e-commerce has completely disrupted the conventional B2B export model. Instead of selling goods in bulk to a few importers and wholesalers, who sell directly to retailers, who handle the consumer end of things, the existence of online platforms across a variety of businesses has cut the middleman out of many companies.
Now, the chain of export runs from exporters to the online platform, directly to businesses or customers. This means it's the exporters, or occasionally the online retailers themselves, who handle storage, transport, and shipping. Anyone with the right logistics team can become an exporter. It creates some interesting challenges, but also means more direct points of contact to your primary consumers, no matter your business. That means more security for you, and more transparency for your customers and clients.
2. A Rise In Third-Party Logistics Service Providers
The US is one of the top exporters in the world, and distribution and shipping centers in the US can create opportunities for your business. But unless you're Amazon, it's not exactly easy to manage warehouses and consolidate shipping practices on your own. Choose a third-party logistics service provider team early, and build it into your expansion plans. It can go a long way toward simplifying your shipping, transportation, distribution, and warehousing.
In the world of same-day and free shipping, anything that cuts down on your time and shipping costs will help keep you relevant. 3LP's can create a warehouse network, cutting your shipping time and costs, as well as providing you valuable information for international shipments, tracking, and warehouse inventory. The right third-party logistics provider can also keep you aware of any changes in shipping mandates for international territories, changes in tariffs, and other problems that might disrupt your service, or be passed to your customers.
Remember when you choose to outsource logistics that you and your provider can sync up with your existing IMS, OMS, and WMS so that there is no discrepancy in your collective data.
3. Warehouse Automation Strategies
One of the significant changes brought about by e-commerce is the need for warehouses to act as hubs for import/export centers across the US. With e-commerce, you must become your own wholesaler, in a sense, and that means storage. Warehouse automation helps to keep this arm of your import/export business running smoothly.
Ensure you know what you're getting if you get into outsourcing your warehouses. What is the cut-off time for shipments? Does your pricing model give you transparency and predictability? Will it change as you grow? These are all considerations to keep in mind.
The following trends and strategies are helping companies meet demands:
Retrofitting your facility with a high-density automated sort and retrieval system enables you to track inventory and saves you money when you need to replenish.
Options for a variety of fulfillment methods like drop shipping to reduce time lost and cutting down on space limitations.
Full integration with the rest of your warehouse execution system to double and triple check to ensure your data is accurate and correct from inventory to needed repairs to space limitation.
4. Know Your Fulfillment Centers
A third-party fulfillment center can help you store and manage your products before shipping, but make sure you have done your research. You may choose a fulfillment company that offers freight forwarding — so they can get your product to your warehouse — and avoid another third party.
If your fulfillment center does not provide freight forwarding, you may need to work with a separate freight forwarding company. This may not necessarily be a bad thing. Having two dedicated teams behind you, one for bringing the product in from overseas, and others focused on storing and shipping on arrival, can mean substantial savings and specialized expertise. However, it does mean cultivating relationships with two separate firms, and it can mean a high cost to you if you are not shipping in bulk.
Depending on the size of your business, what you're shipping, and to where, it may be something to consider. Some fulfillment companies can even take the guesswork out by offering freight forwarding referrals since they are often working together and in regular contact.
5. Multiple Points of Contact and Communication
Speaking of regular contact, one of the upsides of the information age is that technology has now made it possible to track shipping across multiple platforms at multiple points in your supply chain. This goes well beyond the chatbots that make customer service so much simpler and more automated.
Typically, your customs broker is the only point of contact with the US Customs Service. But with gps trackingtechnology, your US Customs broker or brokerage is just the start. From dispatch to warehouse to freight, customs, and beyond, you can track your shipments at multiple points, across various platforms to ensure you know how, when, and where your product is at any given moment. It's a considerable boost that goes a long way toward making sure your customers and clients can rely on you.
E-commerce has become commonplace, but research shows that the automation of shipping processes has been slower in coming. As ever, shipping is all about the right speed for the right price. But technology has sped up the process of shipping considerably, doing away with old export and import models, and giving you more direct access to your consumers. This has its up and its downside. But with the right logistics team and a plan in place, you can meet these changes as they come.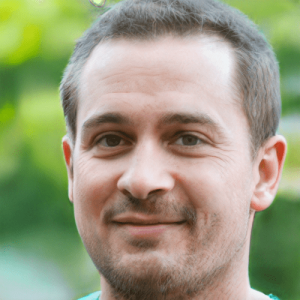 This was a guest post by Ken Hyden.
Author Bio
Ken Hyden, avid tech geek, charming introvert and fan of all things on wheels. He founded the popular BestSeekers.com, a weak excuse for his online shopping addiction. In his spare time, he builds hot rods and loves racing his daughter.