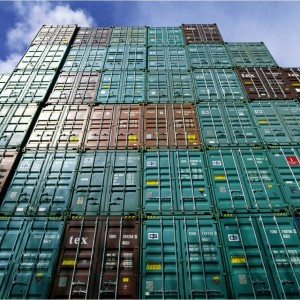 Now that an agreement has been reached between the Pacific Maritime Association (PMA) and the International Longshore & Warehouse Union (ILWU) in contract negotiations, West Coast ports can start running smoothly again, right?
Not exactly.
Shippers will still be waiting through congestion issues at the ports for a while and not because the contract still has to be voted on and ratified.
With the tentative agreement, there should be an end to ILWU slowdowns (at least until an issue surfaces that the union is unhappy about) and the night and weekend mini-lockouts from the PMA.
Seeing an end to these major congestion factors at the West Coast ports does not mean that cargo being imported and exported through the West Coast ports will immediately start flowing through the ports smoothly. Not by a long shot.
Why will it take time to get the ports moving smoothly and how much time are talking about?
The question of why it will take some time to get West Coast ports moving smoothly is easier to answer than the question of how long it will take to get there.
Still, it is almost a certainty that the answer to how long it will take to get the ports moving smoothly will be measured in months, not weeks.
One of the biggest and most obvious reasons it will take so much time to get port operations back to normal is the time it will take to catch up on and clear the months of congestion and backlog.
After taking just a little over a week off work after the birth of my second son, it took a considerable amount of time to clear the congestion of emails in my inbox. I can hardly imagine having to clear months and months of congestion and backlog of shipping containers at the West Coast ports.
The ports do have an estimate for how long they think clearing their shipping container backlog will take.
HOW LONG BEFORE NORMAL OPERATION ACCORDING TO PORTS:
According to an article from Business Insider, "Port officials have said it would take six to eight weeks to clear the immediate backlog of cargo containers piled up on the docks and several months for freight traffic to return to a normal rhythm once the [ILWU contract] dispute was settled."
Several months is not exactly a specific amount of time for getting "freight traffic… to a normal rhythm" but it sounds more realistic than the more specific answer Port of Long Beach's Jon Slangerup gave to CNBC.
It will take West Coast ports about two months to process backlogged work and return operations to normal after a labor dispute led to widespread delays, the Port of Long Beach's CEO told CNBC on Monday.
Slangerup was quoted in the CNBC article as using the word epic when describing the congestion problem. Clearing that congestion and getting ports moving smoothly in two months would truly take an epic effort.
Perhaps the two months Slangerup predicts is only for the first step of clearing the current backlog of cargo containers, but it certainly seems like he's saying in two months to fully get port operations back to normal.
That seems unlikely, unless the new normal is congested.
ADDITIONAL REASONS FOR CONGESTION:
The problem with thinking the port congestion problem will be over in two months is that the causes of port congestion have not been solved.
Yes, ILWU slowdowns were a major contributor to port congestion. But there are many causes of port congestion besides the labor dispute between the PMA and ILWU.
Three of the major factors that have caused such terrible congestion at West Coast ports, and the Ports of Los Angeles and Long Beach in particular, are:
Bigger Ships & Carrier Alliances
Trucker Shortage Problem
Lack of Chassis
These are just 3 congestion causing issues from a UCM blog back in September titled 5 Factors Causing Congestion at the Ports of L.A. and Long Beach.
That blog didn't even include ILWU slowdowns or labor dispute issues of the contract negotiations. It wasn't until October that negotiations became publicly contentious between the PMA and ILWU. However, in September, I'd already read complaints in emails from truckers at the ports about the union labor moving slowly.
It is important to remember that there is more to the congestion problems at West Coast ports than ILWU slowdowns and PMA mini lockouts. So resolving the contract negotiations is not an instant solution to the port congestion problem.
Especially important on the list above of factors contributing to congestion problems at West Coast ports is the lack of chassis. Since carriers relinquished ownership of chassis, providing them for the transport of shipping containers, there has been a struggle for truckers to get the chassis needed to move shipping containers out of the ports.
REASON FOR OPTIMISM:
I know it sounds like all gloom and doom, but there is reason for optimism at the West Coast ports.
Now that the contract negotiations have come to an end, the PMA members, especially the ports themselves, can focus on solving the issues that cause congestion at the ports such as the chassis crisis.
In fact, some plans are already in place to alleviate the problems, but that's a blog for another time…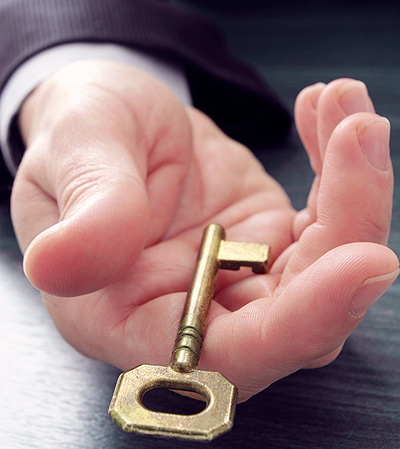 The key thing to remember is that it will likely take months, not days or weeks, to get West Coast ports moving smoothly again. More patience is going to be required of shippers.
Many shippers have switched from ocean freight to air freight on key shipments to avoid the costly delays of port congestion at West Coast ports. We can help you with that as well as handling your ocean freight shipments.