How Small Businesses Can Calculate and Reduce Shipping Costs
This is a guest post by Robin Kix.
[
NOTE FROM THE EDITOR:
This post isn't necessarily about international shipping as Universal Cargo's blog is normally focused, even though international shipping does get a section. However, shipping to customers, which this post is about, is such a common practice for businesses that import and/or export goods and materials that we felt it provided enough value to our readers for publication. Additionally, Universal Cargo does help businesses ship domestically and offers
value added services
to help our customers with warehousing and distribution to customers, which you can ask your account executive about.]
If your small businesses ship goods to customers, calculating your shipping costs is important for protecting your businesses' profit margins. It is not always straightforward to determine the shipping costs involved with shipping goods and instead requires businesses to take proactive steps to figure them out by taking all of the various factors involved into account. Shipping costs include the cost of packaging and the shipping or postage rate. They might also include additional fees for add-ons, surcharges, and shipping insurance. Here are some things you can do to understand your shipping costs and potentially reduce them.
Optimize Your Shipping Contracts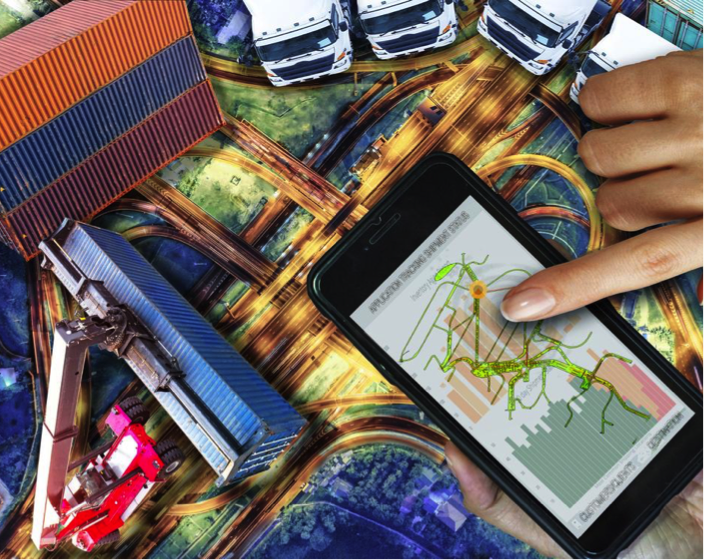 A good way to reduce your shipping costs is to optimize the contracts you have for shipping your goods. One way to do this is by working with a freight broker. Freight brokers are required to obtain licenses from the Federal Motor Carrier Safety Administration (FMCSA) and post a freight broker bond of $75,000. When you work with a freight broker, their job is to connect your business with a carrier that charges the lowest rates and can timely deliver your goods to their destinations. Since freight brokers regularly work with a large number of carriers and shippers, working with a freight broker might provide your business with access to more options for shipping at a more affordable cost.
Evaluate the Cost of Your Packaging Materials
A good way to reduce your shipping costs is to evaluate the packaging materials you use. Look for cost-effective materials that provide the best value. Make sure the packaging materials you choose can protect your goods from damage while also saving your business money. Some products can be shipped in their boxes while others might need additional materials for added protection during shipping.
Understand Dimensional Weight Pricing
Your packaging costs involve more than simply measuring the size of your products and weighing them. You also need to consider dimensional weight pricing. Major carriers use this type of pricing, which involves the amount of space an item takes up in relation to its weight. You can figure out the dimensional weight by multiplying the package's length times its width and times its height in inches to get the package's cubic measurement. You then divide the cubic measurement by a number negotiated with the carrier. This result provides the item's dimensional weight in pounds. Carriers use the dimensional weight or the package's actual weight to calculate pricing based on which is larger.
Compare Available Shipping Methods
How much time it will take to deliver your goods is a factor used to calculate shipping costs. Some customers want to receive their items within a couple of days, which costs more. The time of delivery is also affected by the shipping zone. For example, shipping a package from New York to California will cost more than shipping a package within the same state because the package goes through more shipping zones when it is shipped cross-country. The shipping zones should also help you compare available shipping methods to choose the one that is the most cost-effective.
Consider the Cost of Insurance
Many small businesses fail to consider the cost of insurance when they calculate shipping prices. It is a good idea to carry insurance on your products during transit to protect your business if they are damaged or lost. While some customers might pay for insurance, it is a good idea for shippers to pay for it. Obtaining insurance from a third party might also be cheaper than buying insurance through the carrier.
Take Add-on Fees Into Account
You should also take into account any add-on fees, which are called accessorial charges, that might be involved. For example, if you need to obtain the recipient's signature, deliver a package on the weekend, ship an oversized package, or pay added fees for additional freight handling, these types of services typically involve additional fees. These fees can be important for understanding the shipping charges your business might ultimately have to pay with different carriers. A freight broker can negotiate both the shipping rate and any add-on fees for you to try to secure the lowest rates.
Determine Whether to Offer Free Shipping
Businesses that offer free shipping foot the entire shipping costs rather than passing some or all of the expense to their customers. If your business is considering offering free shipping as an inducement to potential customers, think about factoring the shipping costs into the prices you charge for your products. If your customers order over a certain amount from you, offering free shipping can make sense so that you can enjoy a good profit margin after your business pays for shipping. In that case, it is important to avoid high-priced shipping options.
Understand the Costs Involved With International Shipping
If you have customers in other countries, calculating your international shipping costs is more complex than the process involved in calculating domestic shipping costs. For international shipments, you will need to consider the shipment's landed cost. This is the total cost that includes the cost of transporting your shipment, duties, taxes, brokerage fees, and currency conversions. The tariffs or sales tax that might be charged will depend on the country of destination. Shipping goods internationally will require declarations and customs forms to be filled out, and if these forms are not filled out correctly, your items can be held up in ports.
Use Shipping Software
Shipping software can help small businesses understand their costs and determine the shipping prices to quote customers. There are multiple programs that can be useful for calculating shipping costs for per-package pricing. If you work with a freight broker, they can also help to calculate and negotiate shipping costs for your business and include them in the overall rates quoted by the various carriers.
Calculating shipping costs involves a lot more than many small businesses realize. By understanding the various factors that can affect your shipping costs, you can take steps to reduce them so that you can protect your company's profit margins when shipping goods to customers.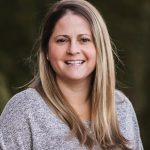 This was a guest post by Robin Kix.
Author Bio
Robin Kix is currently the Renewal Department Manager. Since joining Lance Surety in 2014, she has helped thousands of businesses throughout the nation remain compliant at the federal, state, and local level. She has significant experience supporting commercial bond lines, particularly in the automobile, transportation, and construction industries.