How To Find the Perfect Name for Your Company that Does International Business
This is a Guest Post by Grant Polachek.
Note from the editor: While this article is not directly about international shipping, as is our normal fare, it could be very useful for those of you looking to start exporting goods. Applying the tips below, to both company and product naming, can help increase success through more effective international branding. Of course, the information below could be useful to anyone naming a new business or product.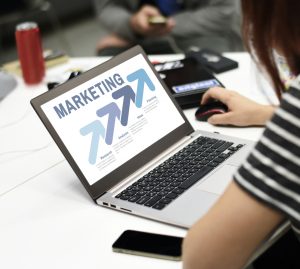 Naming your business is a crucial piece of launching your international company. It is typically the first thing potential customers learn about your business. If you can follow the three stages described in the article below, you can streamline your brand name ideas and really get the most from your business name.  
Stage One: Mission and Vision
Explore Existing Brand Names
Compile a list of eight to ten of your favorite names, then dissect them. Explore this catchy business name list to start. Write a couple of bullet points about what you like about the name and why it works for that company. Dissecting your favorite names can provide direction to your naming process.
Consider Your Global Audience
It is important to be mindful of what type of names will appeal to a larger, global audience. The name should be easy to say and not accidentally translate. You need to check for any possible mistranslations or alternate meanings that a global audience will catch that you might not.
If you think ahead to how a global audience will interpret your name, you can prevent mishaps like the Clairol incident. Clairol launched a curling iron called "Mist Stick" in Germany without actually realizing that "mist" in German is slang for manure. Obviously, Clairol doesn't want their company nor their products to be associated with something dirty and disgusting like manure.
Coors created another incident of slogans and names being misinterpreted when taken to another country. The Coors slogan "Turn it loose" when translated into Spanish accidentally became a colloquial term for diarrhea. This all could have been avoided if the company had looked into translations for their international products.
Look Ahead
Where do you see your brand going in the five years? What about ten years down the line? If you're planning on starting a company that does international business and you might want to expand into new countries down the line, be careful not to select a name that pigeonholes you.
Try to sum up your mission and vision in a few short project statements like this:
We need a name that captures our fun, unique approach to selling clothing internationally
We need a name that establishes us as a youthful, carefree brand
We need a name that hints at our environmentally friendly business practices
Stage Two: Get Creative
The Essentials
When coming up with a great name for your business that will ship products internationally, you should begin with the basic principles of a solid name. An effective name is simple to say, spell, and remember. If people have a tough time sharing your brand name, they will not share it at all. This will ultimately stunt your brand's rise to success.
Gather Some Names
Brainstorm business names by jotting down a possible example for every type of name that's written on this list. This exercise will help you find out exactly what you're looking for in a name. Essentially, the more names you have to go through, the better scope you'll have later on.  
Narrow Your List
Now that you have come up with a wide range of name ideas, start getting rid of the ones that don't work for your specific international company. Keep getting rid of names until you have a only five or six favorites remaining.
Stage Three: Check your Boxes
Assess Your Risk
Trademark validation for your business name is another great way to make sure that your name is secure. Running a quick trademark risk test is an easy way to make sure that your name isn't already taken by a business that's similar to yours. If your name is too similar to another name for a business with similar services or products, you may find some trouble in terms of trademark law.
Conclusion
Creating an effective and strong name may feel like a daunting task at first. A lot rests upon a business name. Don't worry if you think all the greatest brand names are already taken, or that you don't have good ideas. We promise that the perfect name for your business is out there just waiting for you to discover it!
This was a Guest Post by Grant Polachek.
Author Bio
Grant Polachek is the Director of Marketing at Inc 500 company Squadhelp.com, the world's #1 naming platform, with nearly 20,000 customers from the smallest startups across the globe to the largest corporations, including Nestle, Philips, Hilton, Pepsi, and AutoNation. Get inspired by exploring these winning company name ideas.