How To Import For Selling On eBay
by Jared Vineyard
Many Chinese exporters are making millions of dollars in annual sales on eBay, Amazon, and similar sites. But that's not stopping U.S. importers from selling millions of dollars worth of merchandise made in China or imported from elsewhere on eBay as well.
Despite a trend from Chinese manufacturers shifting from a business-to-business sales model to a business-to-consumer model, there are still advantages US importers have for selling goods in this market.
While you can't expect to make millions importing and selling on eBay over night, there's no reason you can't successfully import goods from China (or elsewhere around the world) and make money selling them online.
Here's a quick rundown on how to import for selling on eBay, Amazon, and other online sites.
1 – Choose a Product
I know you're excited to get started, but slow down and take your time here.
How do you go about picking a product to import and sell online?
There are two words you want to remember: niche and passion.
I'll start with passion. There are many, many goods out there that you could import and start selling online. But if you want to really be successful, your best bet is picking a product you're passionate about.
Passion is contagious. When you're excited about something it shows. Your knowledge and love for the product you're selling will resonate with consumers and help you make sales.
Selling a product that you're passionate about will also keep you energized and excited to promote it and help you build your own brand. This is huge in skyrocketing you from someone just selling some items online to a successful, self-made entrepreneur.
You want a product you're passionate about, but don't pick something you buy all the time. This brings us to niche.
If you're trying to sell something that is readily and easily available at the local store, the odds are you'll have trouble competing to sell it. You want a product that is a little more unique or specialized.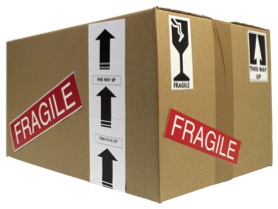 One way to find your niche is by thinking about the things you're into. If you're really into wine, perhaps distinctively designed wine glasses and accessories would work for you. Niche doesn't have to be way out of the ordinary things.
Still, many eBay sellers find success importing things like electronics, clothing, and jewelry. Just make sure the products are ones that you love and are proud to sell. A niche can be found in any of these general and basic sounding categories.
Strong recommendation: Avoid name-brand knock-offs, or even worse, companies claiming to sell you actual designer items for cheap (can you smell that? Scam!).
2 – Sample & Test
Before importing a product in bulk to sell on eBay or Amazon, get a sample from the manufacturer.
This is actually easier since manufacturers in China have started selling more business-to-consumer over the last few years.
Sampling is important because you don't want to waste money on tons of useless goods you can't sell.
Two excellent resources for finding products and manufacturers for your new importing business are:
You can search by product or manufacturer, browse, and find products that look great to you.
Strong recommendation: Make sure the manufacturer you're thinking about importing goods from is top rated and takes Paypal payments.
Do a little negotiating to get the best possible price for a sample product to be sent to you.
Once you receive the sample product, check it out and make sure you love it. Then, put it on eBay and see if it's something you can actually sell at a profit.
If you can proudly sell the item on eBay for a profit, bullseye!
Go back to the manufacturer and negotiate (actually negotiate; haggling seems to be much more common around the world than in the U.S.) for a bulk shipment.
Then you can move on to step 3…
3 – Get a Freight Forwarder
I won't spend much time here at the risk of sounding too promotional.
Let's just say importing isn't so tricky when you let people who know what they're doing handle it for you.
Getting a freight forwarder with partners in China (or wherever you're importing from) to handle the shipping of the goods you order from your manufacturer will get your products from China to you at a competitive price so you can start selling on eBay and making money.
With some freight forwarders, you'll also have to hire a separate customs broker. Universal Cargo Management can handle your customs clearance as well as the actual shipping.
In-Depth Advice for Selling on eBay
A great resource we recommend for successfully selling online is sell-on-eBay-guru (and UCM client) Skip McGrath.
Whether you're a beginner or already a professional eBay seller, Skip McGrath's website will give you tips and tools to take your eBay business to the next level.
Share your own advice on importing to sell on eBay in the comments section below.

Source: China