How to Organize the Safe Delivery of Furniture and Antiques
This is a guest post from Alexandra Reay.
Note from the editor: Universal Cargo has many great clients in the furniture industry, which is why we're at the High Point market every year and why we accepted this post—specific to furniture and antique shipping—for publication in our blog. While this information is meant specifically for those shipping furniture and antiques, the information and tips could be useful for shippers of other goods as well. We would love to get comments and tips on this post from our furniture shippers out there, giving additional information for those reading up on this subject.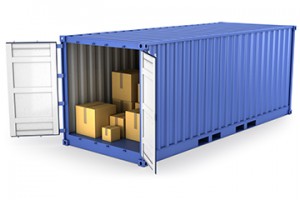 The delivery process is arguably the most important part of running any business, whether it's online or off and whether you're delivering a product or a service. Unless you specialize in low-end items, people already expect a certain level of quality.
That means that you can't compete on quality unless you're at the very top end of the market, and even then, people expect the delivery to be as high end as the product itself. When you're targeting the middle of the market, providing a safe and efficient delivery process can give you a point of differentiation and make you stand out from the competitors.
For furniture and antiques, it's even more important to organize a safe delivery. After all, these are high value items, and if a product gets damaged along the way then the customer will refuse to take it, and you'll be left shouldering the cost. The good news is that organizing a safe delivery doesn't have to be difficult. Here's how to go about it.
How to Organize Safe Delivery
1. Know your options
The safest way to ship antiques is usually to work with a specialist crate and ship company, which will typically collect the product, safely crate it, and then ship it via freight trucks and transportation ships. However, crating can also be expensive, so you also have the option of using a small move specialist. Wherever possible, avoid transporting antiques via a regular delivery company. Instead, find someone with experience working with antiques so that you know they'll take care of the goods.
2. Make it easy for customs
When you're shipping internationally, you'll need to consider local customs laws and to go out of your way to provide as much information as possible on any documentation. The last thing you want to happen is for your product to ship safely and successfully, only to then get damaged during a customs inspection.
3. Take out shipping insurance
Accidents happen, no matter how experienced your transportation company is. That's why it's always a good idea to take out shipping insurance – also known as cargo or freight insurance – no matter how much you trust the shipping company you're working with. One study found that 83% of all cargo losses are preventable, which may sound good in theory but which also means that 17% of them aren't. It's better to be safe than sorry.
4. Use the right materials
When you're packing antiques and furniture yourself, pay careful attention to the products you're using. With antique wood in particular, it's a good idea to avoid synthetic wraps and instead to use fabrics and packing paper. As basic as this might sound, you should also avoid applying tape directly to antique surfaces. It can also be worth using gloves for certain items to avoid covering them with oil from your fingers.
5. Create a checklist
If you're struggling to do this in-house, hire a writer or work with a specialist. You'll also need to provide training to staff so that they understand why the checklist is in place and how they should use it. By using a checklist, you help to make sure that your deliveries are consistent and that they stick to the same high standard every single time a product leaves the warehouse.
6. Use stickers
People won't know your package is fragile unless you apply stickers to the packaging to let them know. It's also a good idea to use "this way up" stickers and even weight stickers so that movers know what to expect when they pick them up. This will reduce the risk of the package being stored incorrectly or even dropped if people are unprepared to take the full weight.
7. Wrap cords and accessories
Cords and plugs should be wrapped separately to stop them from bouncing around in the package and either being damaged or causing damage to your product. Accessories should be wrapped separately and potentially even posted in a separate package. It might cost a little more, but it's worth it to guarantee that your product arrives in one piece.
Conclusion
If you want to build a reputation for quality, you need to care about your customers. There are no shortcuts. The good news is that by simply focusing on the safe delivery of your products, you'll be off to a good start. According to one study, 10% of e-commerce products arrive damaged, a statistic which is simply unacceptable when it comes to antiques and furniture. You need to go out of your way to get that percentage down to as close to zero as possible.
If you get it right, word will spread, and before you know it, you'll have customers begging to buy from you. Good luck.
This was a guest post by Alexandra Reay.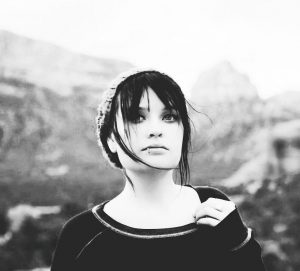 Author Bio
Alexandra Reay is an editor and professional writer at Essay Writing Land. She is also a regular contributor to Proessaywriting. Alexandra is fond of horse-riding, reading and rock music. Alexandra keeps her spirit in writing fluent articles as well.