Shippers Indicted for Evading U.S. Tariffs on Furniture Imported from China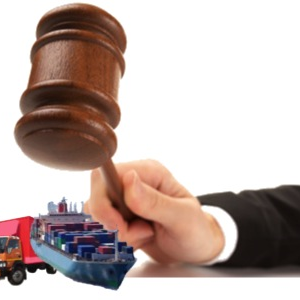 Two executives of a Florida-based furniture company face federal charges for allegedly evading antidumping duties on imports from China. They were indicted earlier this month. John McDermott reported in the Post and Courier on January 9th:
The government filed the charges against Yingqing "Jeff" Zeng and Alexander Cheng in U.S. District Court.

Both men are owners and officers of Miramar, Fla-based Blue Furniture Solutions LLC. Zeng, 46, is president. Cheng, 64 and a North Carolina resident, is chief financial officer.

… The wooden products it imports have been subject to a 216 percent "anti-dumping" fee that was enacted in 2004 to combat and deter what the U.S. government called illegal trade practices in China.

According to the indictment, Zeng and Cheng submitted forms between January and November of 2015 to the Department of Homeland Security that mislabeled the furniture to avoid paying the tariffs.
At Universal Cargo, we first heard about this case in an email from Chris Reynolds of INLT, our house customs broker. They've been tracking this case since 2017.
Warning to Shippers Importing from China
This might seem like furniture shippers week in Universal Cargo's blog with Tuesday's guest post about organizing safe delivery of furniture and antiques; however, this is a good warning story for all U.S. shippers, especially those who import from China, not just furniture importers.
"I'm not implying that there are false claims being made," Reynolds said, "but we want the importing community to know that the consequences are severe and competitors are deeply incentivized to report illegally imported items."
With the U.S.-China trade war hitting shippers with increased costs on imports from China, some importers may be tempted to attempt illegal evasion of the trade war's increased tariffs. Trying illegal tactics, like misdeclaring goods, rather than a legitimate strategy, like sourcing goods from another country from which tariffs would be lower (something Universal Cargo could help you with), could have severe consequences.
Consequences of Evading Tariffs
Just consider the consequences McDermott reports the Blue Furniture execs face if they're found guilty of evading antidumping duties:
Zeng and Cheng face a maximum penalty of five years in prison and a $250,000 fine.
Yes, trying to cheat your goods' way through customs not only means the risk of high fines but also jail time.
Both McDermott's article and Reynolds' email bring up that this is not the first time Blue Furniture and its execs have been hit with duty evading accusations; they were sued in a False Claims Act civil lawsuit over anti-dumping fees evasion back in 2015.
Reynold's told us in his email the following about the 2015-filed lawsuit:
In that lawsuit, prosecutors argued that Blue Furniture Solutions evaded millions of dollars in duties and fees by classifying its wooden bedroom furniture as metal and office furniture to avoid a 216.01% antidumping duty rate, and stating false values of its imports on entry documentation.

The government joins University Loft, an Indiana furniture company, in the False Claims Act lawsuit. University Loft stands to gain a portion of any judgment against Blue Furniture in the case. In 2015, University Loft was awarded $2.25 million from a separate $15 million False Claims Act settlement involving another furniture importer that misclassified its bedroom furniture as office furniture.
Competitors' Incentive to Report Duty Evasion on Imports
That's where the deep incentive of competitors to report illegally imported goods comes into play. Because, as McDermott writes in his article, Blue Furniture "sells furniture primarily designed for use in college apartments," it competes for the same target market as University Loft. Therefore, University Loft is able to not only hurt a competitor but also claim damages in having to compete against illegally cheaper goods in the market place.
To think competitors wouldn't go after your business for falsifying customs documents to evade duties would be foolish.
Import Goods Right with Universal Cargo
At Universal Cargo, we're always ready to help you with your importing and exporting needs, including customs clearance. And we always help you navigate the process lawfully, ethically, and strategically.