ILWU Canada Strike Ends, So What's the Fallout?
The International Longshore & Warehouse Union Canada (ILWU Canada) strike ended with a tentative deal last week.
Chris Helgren reported in Reuters:
Dock workers at ports along Canada's Pacific coast and their employers accepted a tentative wage deal on Thursday, ending a 13-day strike that disrupted trade at the country's busiest ports and risked worsening inflation.

…

"The scale of the disruption has been significant," Labour Minister Seamus O'Regan and Transport Minister Omar Alghabra said in a joint statement.

…

He offered terms drafted by a federal mediator and gave the union and employers 24 hours to decide if they were satisfied. The deal was reached at 10:20 am PT (1720 GMT), 10 minutes before the deadline, the ILWU said.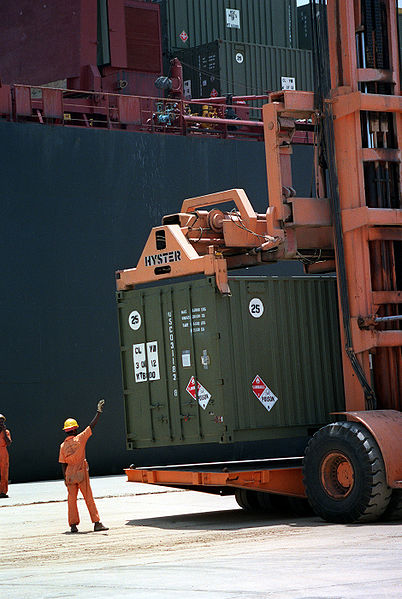 It's a thankful thing the dockworker strike in Canada is over. Obviously, it wasn't going to have as big effects on U.S. supply chains and businesses as those in Canada. But port shutdowns in Canada do have effects on U.S. supply chains and businesses. With the ILWU and International Longshoremen's Association (ILA) here in the U.S. pledging not to work ships diverted from Canada, the impact on U.S. ports, with such diverted ships already starting to arrive, was likely to significantly grow.
Nearly two weeks of a dockworker strike created serious impacts in Canada. The Reuters article even shared an estimate measured in the billions of Canadian dollars of trade disruption:
The strike is estimated to have disrupted C$6.5 billion of cargo movement at the ports, based on the industry body Canadian Manufacturers & Exporters' calculation of about C$500 million in disrupted trade each day.
But what does the fallout look like for U.S. supply chains, shippers, and businesses?
Impact on the U.S.
There are two nice articles in FreightWaves right now that get into the ways that the now over ILWU Canada strike will still impact the U.S. moving forward. The first article is a shorter one by Greg Miller. The main purpose of the article was to cover that the ILWU Canada strike is over. The second article, by Lori Ann LaRocco, is specifically focused on the ongoing impact of the strike and, thus, is more in depth on the topic.
Both articles bring up early that the strike's impact on the flow of U.S. imports via Canadian gateways will linger. Canadian rail to the U.S. is of specific concern to both reporters.
Miller gives us the big picture with:
Canadian railway CN told FreightWaves that disruptions could take weeks or even months to correct.
Then LaRocco gets into the details:
Considering 15% of U.S. trade arrives into the Port of Vancouver and 60% of all rail out of the Port of Prince Rupert is destined for the U.S., this is something we should be concerned about. Here's why: The congestion is going to bleed into peak season. The Railway Association of Canada estimates one day of strike equals to three to five days of clearing up. This strike was 13 days, meaning the rail congestion alone could be between 39 and 65 days. Yep, you read that right.
Luckily, at least for the sake of congestion, this international shipping peak season is off to a slow start. That should save U.S. ports, particularly those on the West Coast, from serious congestion that would have been very likely if the peak season got off to a strong start. Even though the peak season has been rather muted so far, there are some reports that it is starting to pick up.
All-Ways reported in its email newsletter yesterday:
Containerized imports in the US are expected to begin an upwards trend, peaking in August. November is set to be the first month with a year-over-year increase since June 2022 with a projected 1.88 million TEUs in imports.
Adding to that increase in import cargo to the U.S. is Canadian imports that have been diverted to U.S. ports as Canadian shippers had no way of knowing when the ILWU Canada strike would end.
An example of such diverted cargo that will coincide with August import appears in LaRocco's article:
"Many of our members are rebooking through U.S. West Coast ports with the likelihood of an extra 10-14 days of ground transit time because of the redirect," said Eric Byer, CEO of the National Association of Chemical Distributors. "Some member company products have been on the water since June 30, and other arrivals earlier this month are now not being slated to be unloaded until early to mid-August at the earliest."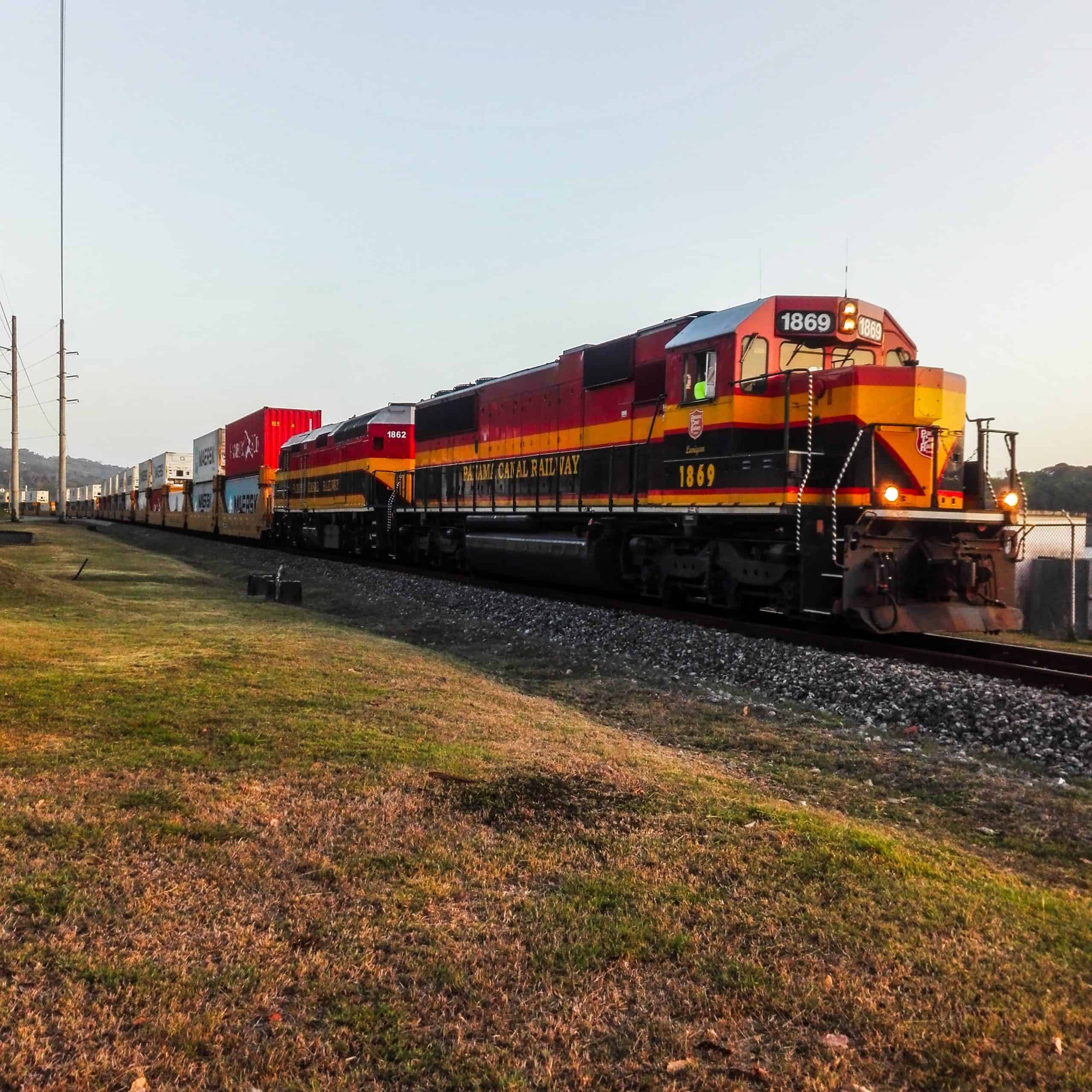 While it is predicted that U.S. ports should handle the increased cargo without it resulting in any major congestion, the rail congestion coming out of Canada coinciding with the busiest moment for cargo arriving through U.S. ports is not a great combination. Especially with rail being one of the major common areas for congestion and disruption in supply chains.
It's important to note that the rail disruption from Canada to the U.S. affects more than just imports coming in through Canada from overseas. Often, people think of places like China when they think of the United States' trade partners. However, our biggest trade partner is Canada. Thus, disruption to Canada's supply chains has a significant impact on overall U.S. trade.
And Canada's rail disruption from the ILWU Canada strike is significant. When talking about getting the Association of American Railroads data regarding trade from Canada arriving in the U.S., LaRocco reported:
I knew it was going to be bad, but just how bad it was for one week shows you for what's to come. The AAR reported a 46% drop in freight rail traffic entering the U.S. from Canada over the past week as a result of the strike.

The top sectors impacted chemicals, including oil and petroleum products, nonmetallic minerals such as crushed stone, sand, stone, clay and glass products, and forest products such as lumber and wood products. The National Association of Chemical Distributors said millions of dollars of chemicals that go into paints, coatings and acids from Asia are stuck on vessels.

…

The delays on the rails will be evident again in next week's data. With volumes down almost 50% this week, you can expect a similar wallop.

So now that the ILWU is back to work and the plug that was stopping trade has been pulled, we need to look at the congestion that grew over this time. It's a tangled mess for sure.
What we're looking at in Canada is a backup of tens of thousands of shipping containers at terminals. Many, many more have been stuck on container ships waiting to be unloaded. The work of catching up will be intensive.
How Long to Catch Up?
I have found no estimates less than a month for catching up on the backlog of cargo caused by the almost two weeks of strike. Many estimates give numbers over two months. Some authorities are smart enough to say it's too soon to give any estimate of recovery time at all.
LaRocco's article quotes a port authority and spokesperson talking about how the ports will work to recover. Then things get more U.S. specific when she quotes Paul Brashier, vice president of drayage and intermodal at ITS Logistics:
"There are two weeks of containers needing to be removed from the terminals, which will take four weeks at best," he explained. "There then will be rail ramp challenges in Chicago and the Midwest as a large share of the containers entering western Canada are routed there for U.S. consumption. That will add another two to four weeks of disruption."
Basically, the strike will be negatively impacting supply chains, including U.S. ones at least until more than halfway through August and more likely into September. Often, delays associated with such congestion and disruption results in extra costs to shippers through fees, higher prices of rerouting, and lost time.
Next Time… ILA Protest
A protest over jurisdiction is happening with the dockworker's union on the East Coast. We'll look at what's happening with the ILA in Thursday's post…