Must-See "Sound of Freedom" Depicts Kids Trafficked in Shipping Container
If ever there was a must-see movie playing in theaters, Sound of Freedom is it. In a movie that already struck me where I live by being about a parent's worst nightmare of children kidnapped and sold into sex slavery, it then hit me where I work by depicting kids trafficked in a shipping container onboard a container ship.
That's the closest I'll come to a spoiler in this post focused on the Jim Caviezel-led film, which is deservingly the number one movie in the country right now. So you're safe to keep reading if you haven't seen the movie yet and don't want to know what happens. If you haven't seen it, go get your tickets.
The Feelings "Sound of Freedom"Evokes
I might be a writer, but I have trouble putting into words what I felt as a father watching this movie. Disturbed? Angry? Perhaps even scared? Yes. All of that. But none of those words seem quite right to capture the feelings.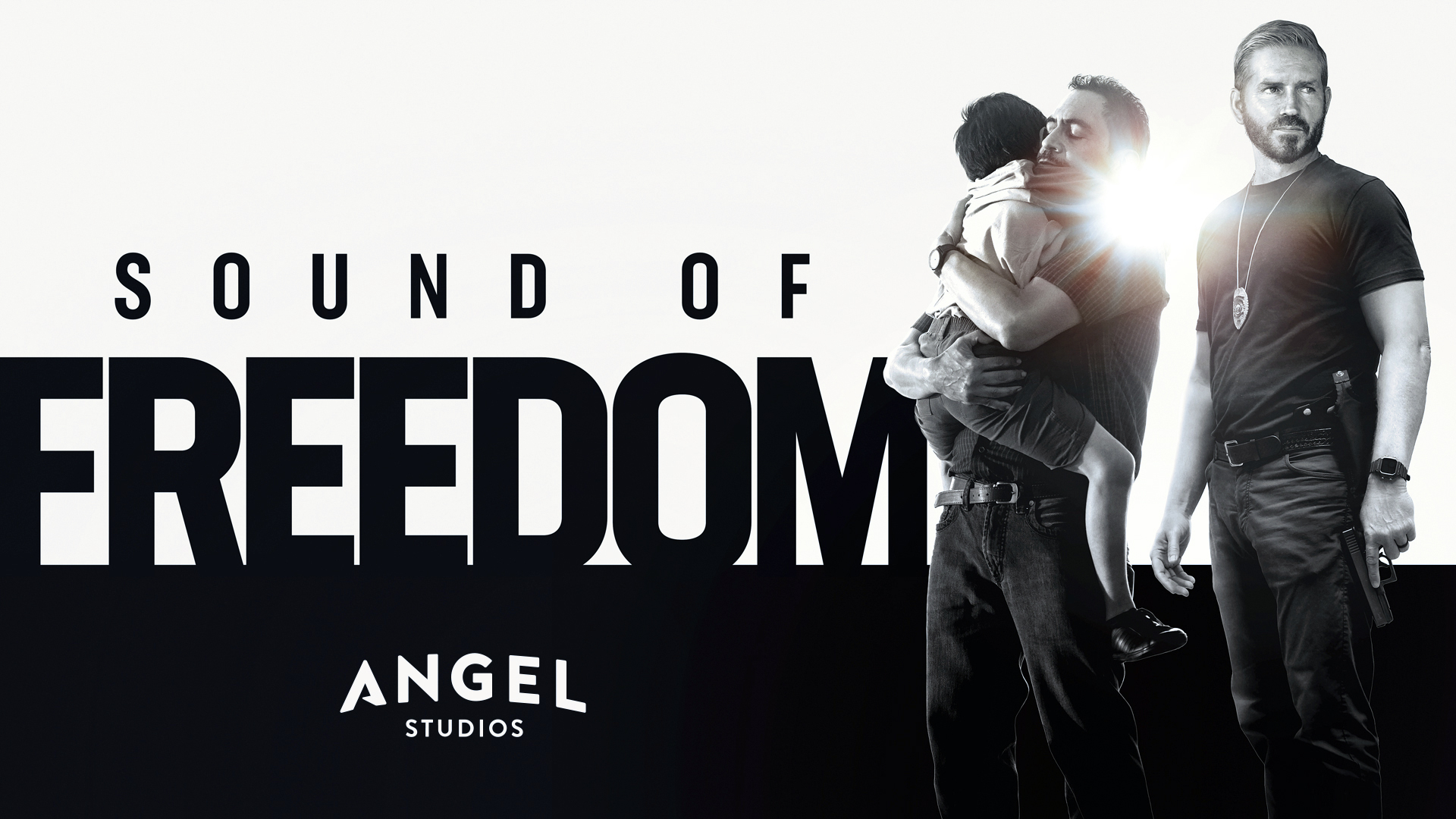 Simultaneously, there were also positive feelings while watching. The most obvious on this side was probably thankfulness. Thankfulness for my family. Thankfulness that this horror hasn't touched my children. Thankfulness there are people out there like Tim Ballard, the real-life hero Caviezel plays, who fight trafficking.
I can't imagine even being human and watching this movie without rooting for Ballard and rejoicing in his victories. But rejoicing isn't quite the right word for the feeling either. The victories are bitter-sweet.
The saving of even a single child from sex slavery or the capture of a trafficker or pedophile who brings grave danger to children is cause for celebration. However, the loss and trauma such a child has suffered and the knowledge that there are millions more trafficked children out there in slavery bring more than a little ambivalence to such a celebration.
Additionally, it would be hard to go see Sound of Freedom and not be engrossed by its compelling and suspenseful story. There's always a certain satisfaction in a well-told story. And Sound of Freedom is certainly a well-told story. But satisfaction is another word that fails to describe the feeling of watching this movie. How can one be satisfied knowing the unfathomably large problem of human trafficking is happening not only in the world but right here in the United States?
Awareness of Human Trafficking
Thanks to Universal Cargo's President Shirley Burke and CEO Devin Burke, I was probably more aware of how massive today's human trafficking and child slavery problem is when I walked in to see Sound of Freedom than the average moviegoer. That's because Universal Cargo's leaders are passionate about fighting human trafficking and child sex slavery. For many years, they've supported organizations that fight this evil, and I've written about it from time to time in this blog with posts like these:
TAT Trains UPS About Human Trafficking – Please Join the Fight
Texas Hold'em Fights Human Trafficking & Sex Slavery
Freight Philanthropy: CAST Out Human Trafficking & Sex Slavery
Freight Philanthropy: CPAF Gala to End Domestic & Sexual Violence
But I wrote those posts at the prompting of the Burkes. They wanted to get the message out about the evils of human trafficking and give others the opportunity to give to organizations that battle it like ZOE International, iEmpathize, and Center for the Pacific Asian Family (CPAF) or find other ways to join the fight. I certainly cared about it too, but it's now been years since I wrote a post on the topic in Universal Cargo's blog.
Still, it was while writing those posts I learned that, through human trafficking, there are more people enslaved in today's world than there have been at any time in human history. That's a crazy thought, as legal slavery has been the norm of human history across cultures and on every continent. It's been less than two hundred years since the norm started shifting to abolishing slavery. At least in its legal forms.
Maybe it's because the problem is so vast that that it's been so long since I've written about it here. Its enormity can almost make it feel abstract. It can certainly make it seem impossible for a person to make a difference in defeating it. Maybe it's because human trafficking is only tangentially connected to international shipping that's kept me from writing about it for so long. But both of those seem like excuses.
When a movie like Sound of Freedom tells the story of a few specific people, some suffering in human trafficking and some fighting against it, it makes the problem seem more real. More tangible. It makes it hit harder. That's the power of good storytelling. It also heightens awareness of the problem and makes people want to do something about it. It even shows that individuals can make a difference. And a person doesn't have to dedicate his or her life to the cause to join the fight.
What You Can Do to Fight Human Trafficking
There are simple things you can do such as giving to organizations like Zoe International, iEmpathize, and CPAF to fight human trafficking. Even giving tickets or taking people to Sound of Freedom can spread awareness. Learning how to spot signs of sex slavery, which reaches into every state in the U.S., in order to report it when you see it is an action step. Perhaps volunteering with an organization that fights the problem is for you. Or you can tap into your creativity to come up with other ways you can stand against this horror.
Human Trafficking and Shipping Containers
People being trafficked in shipping containers is purportedly rare. It's impossible to know just how often it happens, but trips locked inside a container sailing across an ocean or sea are extremely dangerous. And there is also a great deal of security traffickers have to get around. Still, there have been many stories over recent years of people found, too often dead, inside of shipping containers. "Smuggling immigrants" is how I've most commonly seen these stories reported. There's no way of knowing how many times people have successfully been transported in shipping containers with the assailants getting away with it.
It would be nicer to think the idea of children moved in shipping containers is fictional. Unfortunately, it is something about which the international shipping industry must be vigil.
Years ago, seeing a port and shipping containers so prominently displayed in Iron Man 3 inspired a blog post counting down the top 9 movie scenes featuring ports and shipping containers. Sound of Freedom's shipping container scene could complete the list, rounding it off to a proper top 10 list. However, all the other movies were fun and exciting. Sound of Freedom's container scene is anything but fun. It would be the most impactful scene on the list from by far the most important movie. If Iron Man 3 is deserving of inspiring a blog post, how much more so is Sound of Freedom.
I highly recommend going out to see this movie. But I'd leave the kids with a trusted babysitter.