Inventory Control Disruption: 4 Big Tips for Post Pandemic Need for Supply Chain Effectiveness
This is a guest post by Jake Rheude.
After the past few years, we must salute any inventory control and operations professionals who still have all their hair and failed to add creases to their foreheads. It's been a tough time, to say the least, and each professional still standing is worth celebrating. While our experiences are similar, there are nuances to each business's inventory control disruptions during the pandemic. The unfortunate word is that uncertainty seems to be here to stay.
Supply chain professionals need to take a new approach to effectiveness and efficiency to address the uncertainty. Most of this will occur before any decisions are made. Robust analytics, tracking of national and global trends, and forecasting everything tangentially related to inventory is just a start. Let's look at those and some other activities that will be the norm, at least for the foreseeable future.
1. Rethink Your Lean and Plenty Approach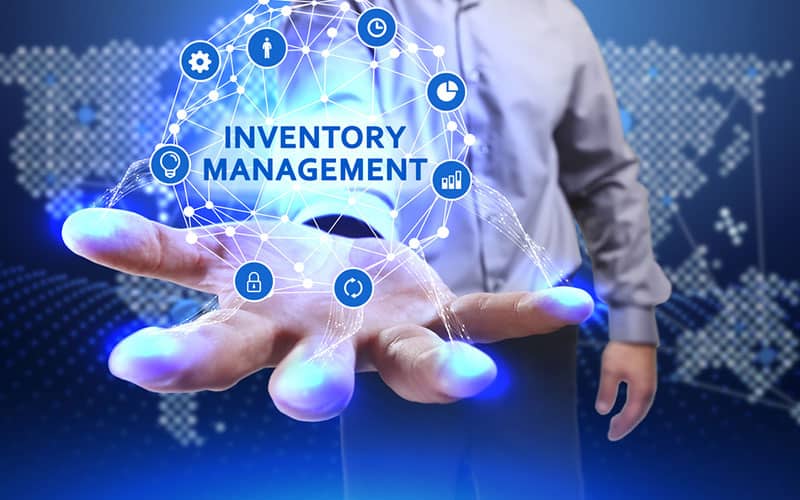 The long-standing lean approach to manufacturing and supply chains has been thoroughly smashed during the pandemic, even as consumer confidence, disposable income, and spending levels rose and fell. Supply chains grinding to a halt and then sprinting without a warmup have shown how ill-prepared a lean approach can be, while highlighting risks and the temptation to embrace the "plenty" approach to inventory.
Increasing pandemic safety stock to have more "just-in-case" of future disruption has become the norm. Many companies realize that pandemic spending has not remained, creating risks for overextending capital. Some cannot now recoup enough revenue to shift their inventory strategies to any significant degree. Operations are slowed and waiting in the hope that sales and marketing can outperform again. Unfortunately, after pandemic years of 25% to 75% growth in the eCommerce space, it is hard to expect sales to achieve double-digit growth this year.
Perhaps most important is reviewing stock levels and making regular adjustments while being flexible in operations. It's time to assess safety stock and inventory formulae. Look at past data. Which options would have helped you predict and act accordingly based on what has happened? Is there a safety stock formula that more accurately describes last quarter?
Operations leads need time and focus to look for best-fit solutions for their businesses. Take a thoughtful approach to managing inventory and try to address broader market conditions instead of knee jerk reactions.
2. Focus on National Trends
While you may be reducing your safety stock, there likely are points in your supply chain where stockpiles are increasing. Some companies will be raising inventory levels, though these may be raw materials. Work to understand where that might happen and why, whether it's companies seizing an opportunity or trying to mitigate risk.
Large shortages, such as steel and other construction materials, can impact supply chain effectiveness in various ways. Many fulfillment and warehouse companies are buying up racking and other materials to ensure they can expand. Some are making these purchases before or when they break ground on new warehouse construction. They're willing to buy and hold these materials for months just to guard against a shortage when it comes time to install racking.
Today's safety stock equations need to be company-wide. Operations leaders will need to get creative about what they track, which projects are impacted, and what needs protection. National trends may help you spot labor or material shortages, while also identifying new options for supply chain moves as ports like Savannah expand and increase freight opportunities.
3. Shorten the Analytics Cycle
Analytics and projections drive many inventory controls and tactics. Knowing how the world looks now and how that has changed since last quarter or year can help to inform us on best practices and safer courses of action. Unfortunately, the time between a new event and a supply-chain-wide reaction seems to have shrunk dramatically during the pandemic.
Companies will want to consider running more analytics and adding dashboard elements that track shorter timeframes to respond. Year-over-year models may guide some larger efforts, but the business intelligence potential of quarterly, month-over-month, or even weekly analysis can't be overstated.
Inform these with the national trends you're tracking. General Motors' recently announcing plans to shut down plants due to the ongoing semiconductor shortage is a good canary. The company is responding to an inventory issue and managing future production accordingly.
Look for similar tactics in your inventory management. You might be balancing production versus demand or staging inventory early. Some companies are increasing stock holdings and using a central warehouse to resupply various distribution points when they have order volume. Others, however, have shored up inventory only to see orders slow and the threat of long-term storage cost increase, cutting into SKU-level profitability dramatically.
4. Plan for the Next Wave
With every pandemic variant, we hear that things are starting to clear, and the threat has increased as people and companies relax too soon. Unfortunately, early 2022 highlighted increased risks as China has continued to slow down or close many of the country's major trade hubs. Terminals, depots, and ports serving both local and export traffic are constricting, furthering delays. As ripples become waves of disruption, we're also beginning to see issues stretch back through manufacturing and assembly plants.
Inventory control practices will need to address the likelihood of continued waves and delays. Some companies have already lost direct suppliers while many others are impacted indirectly as raw materials are delayed in transit, or are disrupted due to Russia's military aggression against Ukraine.
The global supply chain is facing a new era of volatility. Increased prices coupled with decreased availability and trade volume are likely to put further strains on every point in a supply chain, not just ports. We're not sure what's coming next, but there's no doubt that another challenge is just around the corner.
This was a guest post by Jake Rheude.
Author Bio
Jake Rheude is the Vice President of Marketing for Red Stag Fulfillment, an eCommerce fulfillment warehouse that was born out of eCommerce. He has years of experience in eCommerce and business development. In his free time, Jake enjoys reading about business and sharing his own experience with others.