WARNING: 4 Major Fallouts from China's Contemptible Covid Zero Lockdowns
There is still no end in sight to the horrific Shanghai lockdown, where the Chinese government has actually barricaded people inside their homes, worsening the struggle for citizens to get food and medicine. Now it looks like China's insane "Covid Zero" policy is spreading to Beijing itself, ironically, where the seat of power is from which these terrible policies originate. Despite confidence from many citizens that things won't get as bad in Beijing as they are in Shanghai, there are still reports of panic buying from the people who live there as the government sweeps through with mandatory testing of the millions of people in the city.
We're just starting to see the fallout on global supply chains from China's horrible Covid Zero policies. As it looks like the lockdowns in China are still getting worse rather than better, supply chain experts are analyzing the effects we are and will be seeing here in the U.S. In today's blog, I roundup four major fallout warnings gleaned from international shipping articles about the results from China's lockdowns to give you a picture of what to expect in the upcoming months.
1. After Brief Volume Relief, U.S. Ports Could Get Swamped with Cargo
I've brought this up in Universal Cargo's blog before, but it's a big enough concern that many industry experts warn about to make it worth talking about again. The lockdowns in China are causing decrease in the volume of goods hitting U.S. ports from China. That will actually be a motif in today's blog. With the seemingly never-to-end congestion U.S. ports, especially the Ports of Los Angeles and Long Beach, have struggled with for the last two years, a decrease in volume is something of a relief. The fear is the decrease in volume will be followed by an enormous surge of goods from China at an incredibly inconvenient moment.
Eric Kulisch reports in an American Shipper article:
… snapshots of current throughput don't measure how much deferred cargo is piling up in warehouses or will be churned out by factories working overtime to make up for lost time. A key reason cargo isn't stacking up at the port is that the vast majority of truck drivers are restricted from freely moving around Shanghai and making deliveries at marine terminals.

Many logistics professionals remain concerned that a huge wave of cargo will be released once the lockdowns are lifted and swamp the handling capacity of local and overseas ports, compounding pressure on the traditional peak shipping season, according to logistics analysts. Shippers that haven't placed orders yet could miss getting their goods in time for big shopping events such as back to school, Halloween and Christmas.
The last thing shippers, retailers in particular, want to see is a repeat of the 2014 Christmas and holiday shopping season, when port congestion kept goods from hitting shelves. That was due to the contentious contract negotiations between the dockworkers (ILWU) and employers at the West Coast ports (PMA). Unfortunately, the current ILWU contract is about to expire and the negotiations are expected to be contentious over the issue of automation. So even if reduced cargo from China right now offers the opportunity for ports to clear congestion, things might get worse before the feared volume surge hits because of the union using its favorite leverage tool, port slowdowns.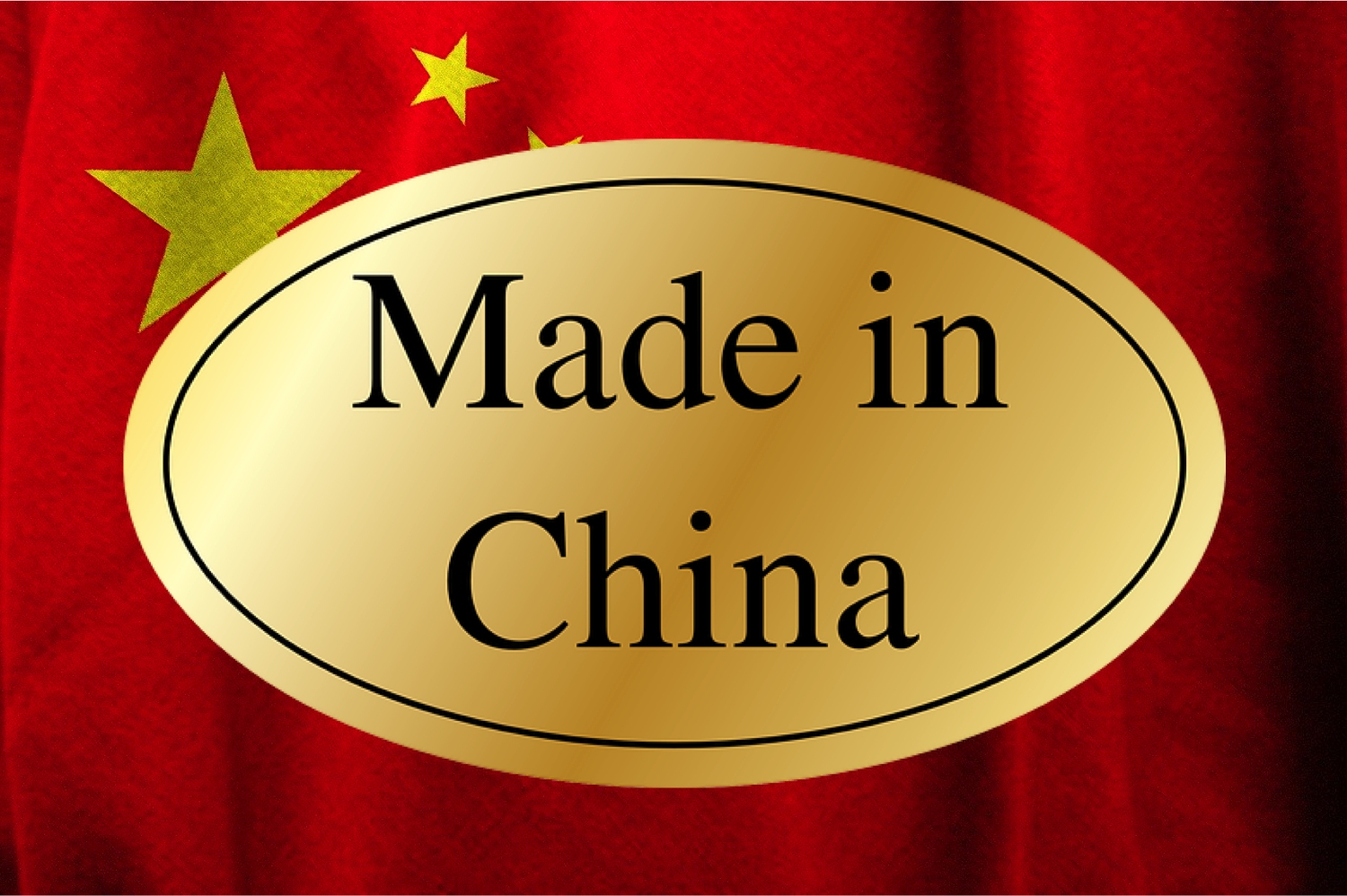 We could end up with a very similar situation to what we saw during the peak season of 2020, when the never-ending port bottlenecks started. Then, lockdowns and stimulus checks in the U.S. created a huge surge in spending on goods. That would have been bad enough on its own (partially because of how much dockworker unions have fought port automation in the U.S., resulting in less efficient ports than thir counterparts around the world), but making it much worse was carriers had blanked (cancelled) hundreds of sailings during previous months, which messed up the distribution of shipping containers and equipment throughout the world.
If things turn ugly with the labor at the ports and this enormous surge hits, congestion could be as bad or worse than anything we've seen up to this point.
There is a caveat. There is debate about whether this giant post-lockdown surge will happen. There are questions as to how many goods are being stockpiled by factories. Lockdowns have hampered factories' ability to produce goods in Shenzhen, Shanghai – despite the 666 factories allowed to reopen so long as workers aren't allowed to ever go home or anywhere else – and, it looks like soon, Beijing.
Additionally, many now think – not just me anymore – that U.S. demand will be hampered by inflation. This could decrease the size of the post-lockdown surge. Obviously, out of control inflation, as we have happening with the trillions in spending and money printing in Washington, doesn't make for a better situation overall. I've been warning in this blog about inflation being a problem on the way since the government first started presenting lockdowns and stimulus spending. I had actually expected it to hit faster than it did, but now I think the addiction to spending, by both our government and citizenry, will probably keep inflation from really slowing import volumes for a while longer.
2. Shanghai Port Productivity Has Fallen and Carriers Decrease Callings, Creating a Container Shortage
Just a week ago, I went into depth about the disruption at the Port of Shanghai, so I'll keep this section brief. Productivity is obviously down at the port and major carriers have started avoiding it and nearby ports. What we didn't talk about last week was the container shortage that is resulting.
Kulisch reports on this in his article:
While the Port of Shanghai continues to operate, port productivity has decreased 20% to 30% and some carriers are not calling the port. Shipping delays are impacting intra-Asia trade, as well as North America and Europe trade lanes, according to international logistics and trade finance companies monitoring the situation. When the Yantian terminal in Shenzhen went under quarantine a year ago productivity was slashed by 80%, but in that case the restrictions applied specifically to the port and not the city itself.

On Monday, Maersk announced a dozen blank sailings for its AE1 service to the Port of Ningbo, citing accumulating bottlenecks on its Asia-North Europe network. It is also rerouting cargo cargo where possible to mitigate delays and avoid bunching and adjusting barge and rail capacity to help off-set landside issues.

Several carriers are skipping Shanghai as a port of call until mid-May.

The Alliance (ONE, Hapag-Lloyd and Yang Ming) had canceled 36 voyages to Shanghai as of April 14, according to Michael Zimmerman, partner and analytics practice leader for the Americas at consultancy Kearney. The lockdown has also led to significant shortages of 40-foot containers and diversion of 20-footers to other Chinese ports.
Container shortages are always worth monitoring. Container shortages have been major contributors to congestion problems since the blanking of hundreds sailings at the beginning of the pandemic, which I talked about earlier. Maldistribution of shipping containers around the world never impacts only a single region but global supply chains overall.
3. Airport Impact Possibly Worse Than Ocean Port Impact
A great deal more of global shipping is done by sea than air; however, that doesn't mean air freight is not significant. Universal Cargo's air freight customers might like to see a little more attention on the air freight side in this blog, as I often focus on ocean freight because of its volume dominance. Unfortunately, this isn't exactly a happy moment in the sun. Things actually might be worse right now at Chinese airports than at ocean ports.
Kulisch dedicates a section of his article to the airport congestion happening over there right now:
Freight shipments through airports arguably are being jammed more than at ports, but also are subject to rapidly shifting dynamics.

Since March, inbound airfreight has experienced 10 to 20 days delay due to airport customs closures in Shanghai and quarantine rules at other major airports….

Delta Air Lines (NYSE: DAL) has extended its embargo on all imports and exports at Shanghai Pudong International Airport until May 6 due to the local COVID restrictions that forced the airline to cancel all flights to the city.

Many passenger and cargo airlines continue to cancel flights in and out of Shanghai.

Air cargo diverted from Shanghai is disrupting freight operations at other Chinese airports, causing a shortage of pallets for exports, Chicago-based AIT Worldwide Logistics reported.
Generally, air freight is a more expensive way to ship, but it's often worth it for shippers because of the speed it offers. Right now, when it comes to China, that speed advantage has largely evaporated.
4. U.S. Truckers to Take Hit This Summer
Craig Fuller wrote an excellent American Shipper article about how China's inhumane lockdowns will "pull the rug out from under from under U.S. truckers this summer."
Often, when we talk about problems on the trucking side of international shipping, we're talking about truckers not being able to get or return shipping containers from or to congested ports or we're talking about the trucker shortage problem. Rather than a trucker shortage, truckers could see a shortage of goods to haul this summer.
Fuller writes:
… the slowdown is about to hit U.S. ports – and the trucking companies that service them – in a dramatic way. FreightWaves estimates that container imports from China represent approximately 16% of U.S. truckload volumes and an even larger percentage of U.S. dry van truckloads. After all, nearly half of the containers that come into the United States originate in China.

…

The three largest cities in China are going to be removed from the world market. According to analysts, at least 40% of China's GDP has been taken offline and this was before lockdowns began in Beijing. The vast majority of this GDP is directly related to global manufacturing. Removing it means removing the flow of containers from the world economy.
Already, major drops in container volumes from China to the U.S. have happened. And Fuller shares a data forecast that shows it's about to get much worse:
Container volumes from China to the United States started to fall on April 6. It hasn't been a direct line down; more like a roller coaster. In the first 10 days, container volumes dropped by 31%. Volumes have since rebounded about halfway, to "just" a 16% drop. But according to FreightWaves SONAR's volume booking forecast, volumes have started to drop once again and could fall to 50% of the April 6 number by May 9. This would be nearly the same level of a drop that China to U.S. exports saw during the Chinese New Year in 2022 and lower than any other point since July 2020.

…

…The temporary blip (dead cat bounce) was likely containers that were already in the queue at the port prior to the lockdowns.

…

According to SONAR's ocean intelligence dashboard, it currently takes 27 days for a vessel to travel from a Chinese port to a U.S. port. Since the volume of containers from China to the U.S. started its drop on April 6, it will likely be May 3 before U.S. ports experience a drop in volume.

It takes approximately 10 days to three weeks after a vessel arrives in the U.S. before the containers that traveled on board enter the domestic surface freight market. This would put a slowdown in trucking freight volumes related to Chinese imports between May 13 and May 24.
The big drops seen in May could just be the tip of the iceberg. There's no telling how long China's lockdowns will last, and the last lines of Fuller's article should be downright chilling for truckers:
… there is reason to believe that the Chinese lockdowns are far from over.

FreightWaves' Eric Kulisch reported on April 15, 2022, that BBVA suggested that the lockdowns in China could continue until June.

If this prediction plays out, it will be a difficult summer for many U.S. trucking operators.
Conclusion: Expect Extended Disruption
It's clear from all the fallout and expected fallout covered above that everything won't snap back to normal the moment the lockdowns in China end. Supply chains don't work that way. Plus, there are other disruptive events happening, like the Russian-Ukraine conflict, and likely disruptive events, like the aforementioned contentious ILWU contract negotiations.
We work hard at Universal Cargo to make shippers' goods move as smoothly as possible, no matter what disruptions the industry is suffering. And you can always check out our blog to find out about what's happening in the world of international shipping.