Now China Locks Down Shanghai
Here we go again. Two weeks ago we were talking about China putting a whole province, millions and millions of people, on lockdown. This week, China put Shanghai on lockdown.
Keith Wallis reported in the Journal of Commerce (JOC):
Shippers in eastern China face weeks of disruption to freight movements after authorities imposed a two-stage lockdown in Shanghai beginning Monday to test all 26 million inhabitants for COVID-19 amid a continuing surge in cases.
"Zero Covid" Madness
Before we go any further, can we now agree that "Covid Zero" is a completely impossible idea? No matter how stringent the measures you use, you can't stop a virus from spreading. The idea that we won't allow a single case of Covid-19 somewhere and will shut down everything if a positive test is found is – and I'll go with the technical term here – wacko.
According to an Associated Press article by Ken Moritsugu:
Shanghai recorded 4,477 new cases on Monday, all but 96 of them asymptomatic. Gymnasiums and exhibition centers have been converted into sprawling centers to isolate positive cases under the zero-COVID approach.
According to these numbers, 98% of people China is finding to have contracted Covid have no symptoms whatsoever. That leaves 2% to have the spectrum from mild symptoms to getting serious ill. Rather than treat the incredibly minute amount of people getting seriously sick, China institutes massive lockdowns and forces isolation and giant sick-houses on people who test positive but aren't actually sick.
This Shanghai lockdown is one more event in a long string of events to come out of China's so-called "Covid Zero" policies. I would say you could add this to the long history of oppressive actions by the Chinese government, though it pales in comparison to many atrocities and human rights violations that have happened (and even still happen) in the country. Since this is a blog about international shipping, I'll let you travel down that atrocity and human rights violation rabbit hole in your own research and focus on the supply chain.
"Covid Zero" and the Supply Chain Run Up
When it comes to "Covid Zero" policy and the supply chain, China's policy has had quite a negative impact on international shipping already. And I've obviously been very critical of it. Here's a handful of Universal Cargo's Covid-Zero-related blog posts that have led up to now:
What's Disrupting International Shipping Now?
Good News, Bad News: Yantian Port Back to Full; Freight Rates Rise Even Higher
Single COVID Case Shuts Down Major Chinese Port Terminal
Updates on the Port of Ningbo Terminal Closure
China's Covid Zero Policies Worsen Supply Chain Problems
Ocean & Air Shipping Delayed by China's COVID Restrictions
Perhaps China Is Loosening Its Insane Covid Zero Policies… a Little
Massive Chinese Lockdowns Present More Supply Chain Disruption
Shanghai Lockdown & Shipping
Obviously, Shanghai going into lockdown is a huge deal. Ask average people on the street to name a city in China, and Shanghai would probably be the number one answer, even over Beijing, despite the capital city just hosting the Olympics. I'd even wager a large contingent of people in the U.S. could only name one Chinese city, and Shanghai would be that city. It is a major world epicenter for trade, manufacturing, finance, and culture.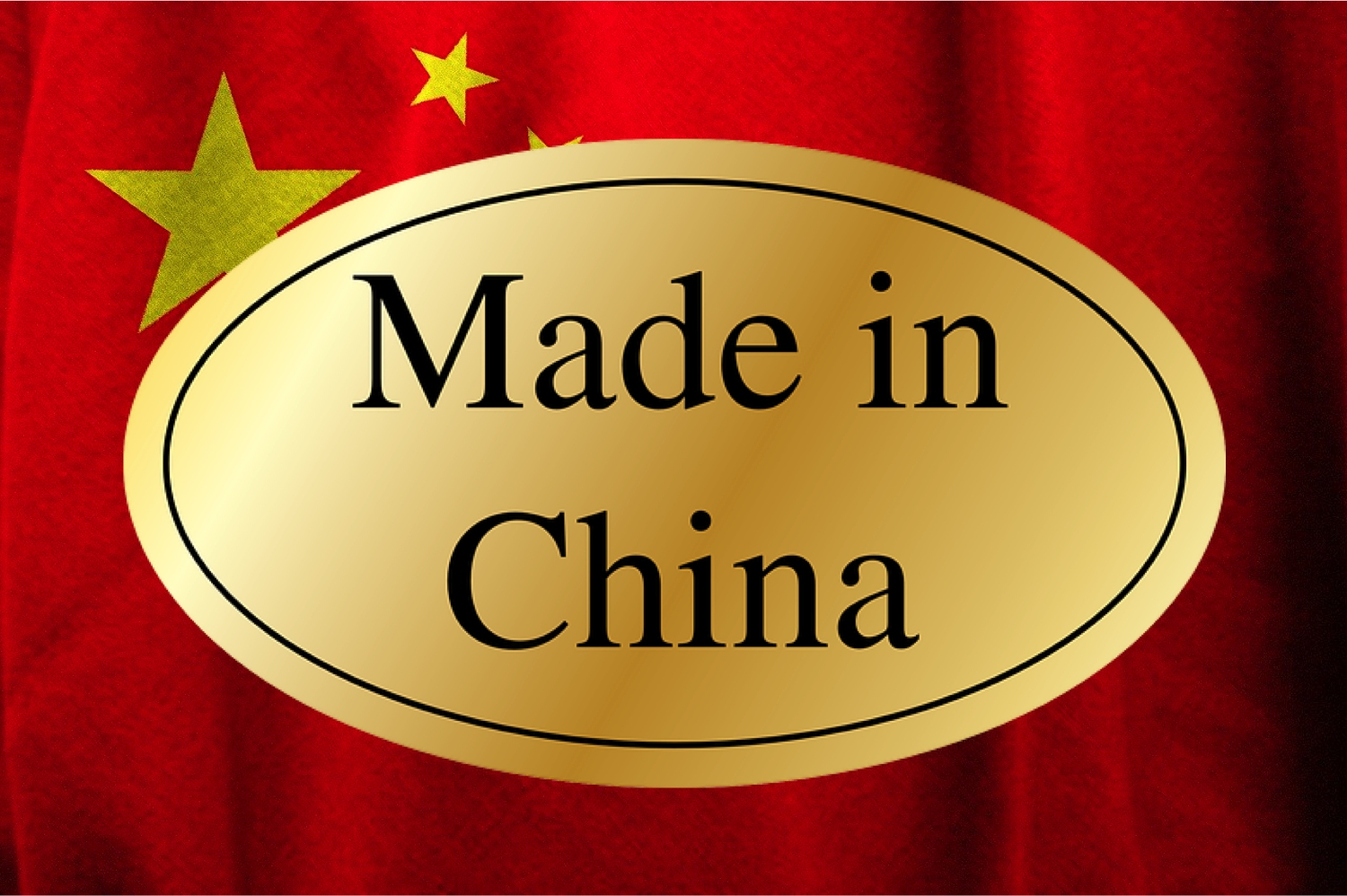 Anyone with any idea of what global supply chains are know this will have an impact on international shipping around the world. But what, more specifically, is being impacted right now?
It seems China is keeping the ports open and operating, but manufacturing and trucking are severely restricted. Obviously that impacts what actually gets to or from the ports.
Here are details from Wallis's JOC article:
Carriers said while Shanghai's main container terminals at Yangshan and Waigaoqiao remain open with vessel operations, yard handling, and gate-in/gate-out operating normally, many depots and warehouses are shut, and trucking is severely curtailed.

"Coming so soon after the lockdown in Shenzhen, Shanghai's lockdown will effectively shutter the world's largest container port for the next 10 days," a senior executive at a Hong Kong-based freight forwarder told JOC.com. "While city authorities will be determined to keep the terminals operating, the restrictions to factories, warehouses, and truck movements means little cargo will go in or out of the port."

"Shanghai has been beset by vessel delays, and the lockdown will likely lengthen vessel wait times," the executive added.
Big Ports, Big Problems
Shanghai Port is the busiest port in the world. We've often talked in this blog about the impact of the congestion and bottlenecks at the busiest ports in the U.S. – those of Los Angeles and Long Beach – on supply chains not only in the U.S. but around the world. And the Ports of Los Angeles and Long Beach don't even crack the top ten list of busiest ports in the world. Thankfully, the Shanghai Port is more efficient than the Ports of Los Angeles and Long Beach, improving its ability to recover, but it doesn't take a rocket scientist to figure out congestion there is problematic for global supply chains.
"Shanghai handled more than 47 million TEU in 2021, up 8 percent year on year," Wallis reports. It's hard to grasp just how many goods China's "Zero Covid" policies put in danger of gridlock.
Maersk in the Lockdown Zone
Wallis went on to share what Maersk, which was the world's largest carrier by capacity until recently being supplanted by MSC, told his news outlet about how its operations in the lockdown area are being impacted:
"We have been notified that the Shanghai ports, Waigaoqiao and Yangshan, are currently working as per normal," a Maersk China spokesperson told JOC.com Monday. "However, local depots [and] warehouses, including Maersk's wholly owned OceanEast warehouse in the Lingang area, and trucking services have been impacted due to the lockdown and we expect landside transportation efficiency will be reduced."

Lingang is the main free trade zone in Shanghai's Pudong district and the closest trade zone to the Yangshan deepwater port.

Some facilities were open, though. Maersk listed about 12 dry freight depots and three reefer depots that remained open for empty container pick-up and returns Monday.

…

Luxembourg-based cargo airline Cargolux canceled flights to and from Shanghai for the rest of this week. Maersk said it's likely many other airlines will be evaluating possible flight cancellations.

…

Maersk said handling of air cargo already in on-airport warehouses is likely to continue, but new cargo will be affected by labor shortages and delivery delays.
Trucking & Manufacturing
Still, manufacturing and trucking are the areas of the supply chain in China that are hit the hardest. The impact of that will ripple up through the rest of the supply chain.
Here's what Wallis reports on trucking and warehouse restrictions there:
Freight forwarders said the restrictions on truckers traveling between Shanghai and cities in adjacent provinces including Jiangsu, Anhui, and Zhejiang will make it virtually impossible for manufacturers in those provinces to truck products to Shanghai's port and airport until at least next week.

Highlighting the impact on cargo shipments, Crane Worldwide Logistics said there were very few trucks on the road in Pudong Monday morning.

"Trucking and container drayage service between Shanghai and adjacent cities and provinces are now also suspended," Crane said in an advisory. "That means cargo cannot be delivered by suppliers to our air freight warehouses and ocean CFS. Factory loadings cannot be performed. Delivery from ocean terminals and air import warehouses to Shanghai's Puxi area and to other cities has become impossible."

Maersk said trucking capacity in Shanghai alone is expected to drop by 30 percent as drivers are either required to stay home to undergo testing or are unable to enter the port districts due to the lockdowns.

"Most truck companies and warehouses in Pudong have been locked down. This includes FCL and LCL warehouses," FIBS Logistics said in a customer advisory Monday.

"Trucking to Yangshan port from Ningbo should be hard to impossible," the company added.
Conclusion
This is yet one more disruptive event to hit the supply chain in what's seemed like a never-ending stream of disruptive events over the last couple years. Perhaps the data China is collecting on how few people who contract Covid even get a sore throat, let alone seriously ill, will bring us closer to seeing an end to these over-aggressive and ultimately futile "Covid Zero" policies.
Things were still recovering in China from the Shenzhen lockdown when this lockdown was instituted. Perhaps a reduction of goods getting shipped to the U.S. as a result will help with attempts to relieve congestion here, particularly at the Ports of Los Angeles and Long Beach. Of course, that could mean some goods shortages as well.
As the world has found a new crisis to focus on with Russia and Ukraine, Covid hysteria has really taken a back seat. In "blue" states like California, where the Ports of Los Angeles and Long Beach are, Covid-related restrictions are finally lightening. That's also helpful when it comes to relieving port congestion. Hopefully, we'll be able to report some good news on that front real soon before contract negotiations with the ILWU threaten to ramp the congestion back up again.