Israel Needs More Imports Because of Hamas Terrorist Attacks & Resulting War Effort
By now, everyone should know what's happening in Israel, but there's a heavy propaganda machine muddying it. So before getting into the related international shipping story, I'll make my position clear. No sugarcoating, no talking about how complicated the situation is, and no playing the moral equivalency game:
Hamas is a terrorist organization. It doesn't believe the Jewish people have a right to a nation or even to live. Earlier this month, Hamas launched terrorist attacks on Israel with a death toll around 1,400 people. Hamas terrorists murdered children and babies. They raped women. They took hostages. Israel is responding as it must: with a war effort. A Jewish friend put it to me this way over the weekend, "There are three types of people. Those who think a Jewish state has the right to exist. Those who don't. And those who are indifferent." I am not indifferent.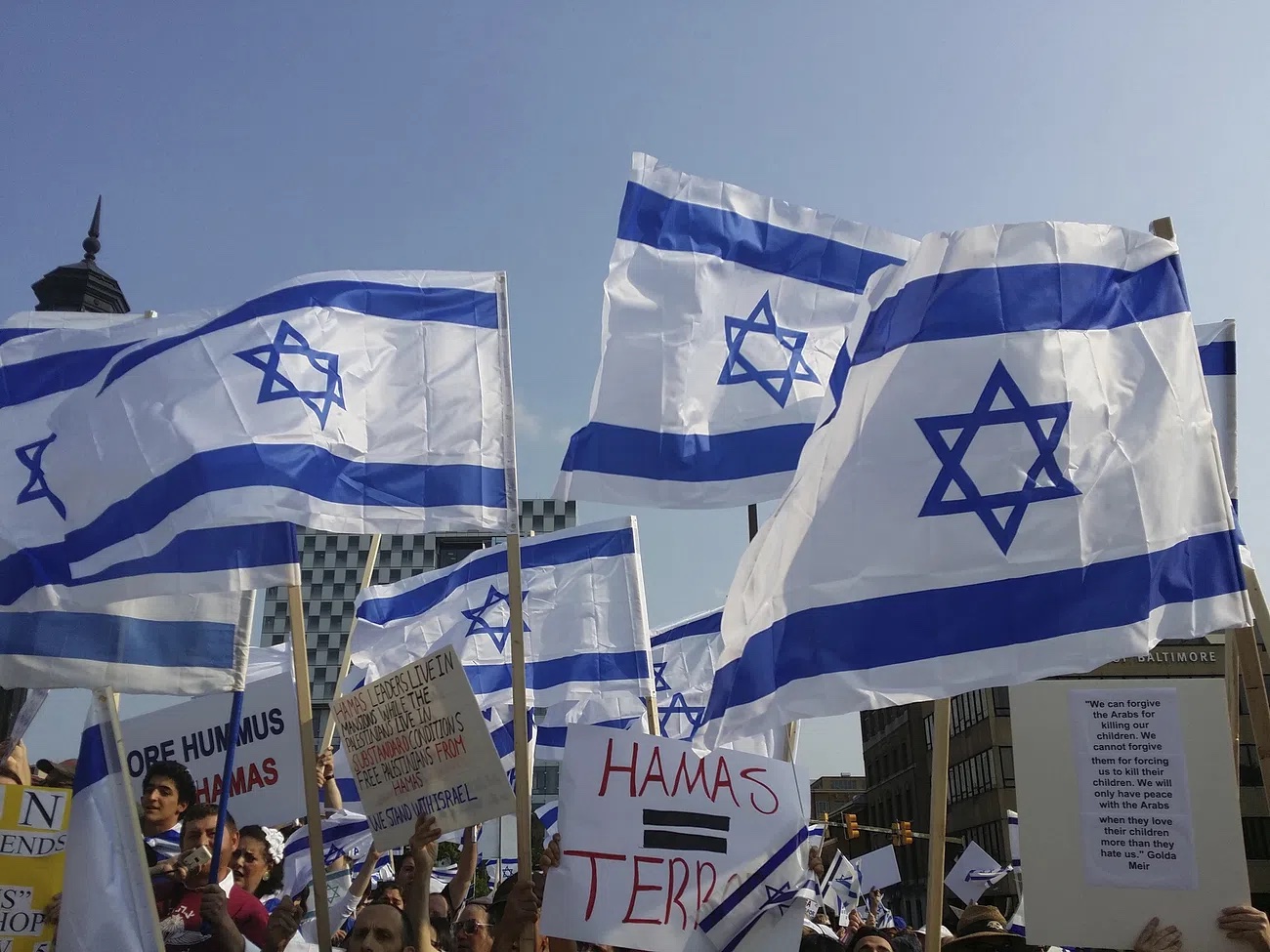 Israel has a right to exist. The terrorist organization called Hamas does not. Its goals are evil. Its actions are evil. If allowed to continue on, we'll just see more horrific days like October 7th, 2023 orchestrated by Hamas. Its an organization that called for Jihad in its original 1988 charter and has carried out act after act of terrorism in the decades that followed. There's nothing complicated about that.
Israel Needs Goods
Now I can turn my attention to global trade. Conflicts around the globe generally affect international shipping, and the war in Israel is no different. One of the biggest results of this war, when it comes to international trade, is Israel needs more imports.
Eric Kulisch reported in a FreightWaves article:
Israel will need to import more goods because the war effort makes domestic production more difficult…

…

The call-up of tens of thousands of army reservists will limit Israel's economic output and ability to support itself, driving a need for imported goods and related logistics support, Brian Bourke, global chief commercial officer at Seko Logistics, told reporters on a conference call. Seko has 65 employees in the country.
If you're an exporter, or even a manufacturer who doesn't normally export goods, one way to support Israel is simply to export goods there. Perhaps, if you're in the indifferent category my Jewish friend spoke of, the altruistic motivation isn't necessary. Where there's an increased demand, there's an increased opportunity. Israel certainly has an increased demand.
Kulisch wrote:
The departure of Israeli citizens from their regular jobs to join the Israel Defense Forces "has impacts on supply chains because factories are not going to be producing as much, distribution centers aren't going to be moving goods as much," said Bourke. "And so Israel as a country is going to be needing to import a lot more than they were before. And traditionally they import quite a bit."

Israel is a big market for sectors like high-tech, although much of the trade flow in technology is outbound. In 2022, Israel imported $107.7 billion worth of merchandise from the world, led by raw materials and consumer goods, according to the U.S. International Trade Administration.
Supply Chain Stressed But Israeli Government Uses Exemptions to Ease It
Along with the increased demand for goods, there are strains on the supply chain in Israel. However, the Isreali government is doing what it can to make it as easy as possible to get imports into the country.
Kulisch continues in his article:
The Israeli government last week exempted many high-priority imported products from inspections and document requirements to ease their entry into the country, according to Reuters.

The Port of Ashdod is open, but working at less efficiency with workers having to take shelter when there are rocket attacks and some personnel called up for military duty. The northern Port of Haifa and Tel Aviv Airport are open and operating close to normal.
Jonathan Saul, in a Reuters article, describes how the workers at the Port of Ashdod are keeping the supply chain going under the threat of rocket strikes from Gaza:
When wailing sirens warn of incoming rockets from Gaza, workers at Israel's Port of Ashdod stop operations within moments and quickly resume their work minutes later when the all clear is given.

It's an unusual way for a port to keep operational but it has become the only means to keep supply lines moving in time of war.

…

A combination of practice drills, protective shelters and an Iron Dome air defence battery nearby have meant the government-owned port, which is 40 km (30 miles) from Gaza, can minimise any supply chain disruptions amid concerns over tightening supplies for the home front.

The entire port is dotted with protective shelters and the waiting time for staff under protection is around 10 minutes to ensure that even after a rocket falls there is no risk of falling shrapnel, port foreman Yigal Ben Kalifa told Reuters.
Diverted Ships and Flights Add to Import Need
The war isn't only a problem for port operations on the ocean shipping side of supply chains in Israel but for air freight as well.
Kulisch reports:
Operating in a conflict zone is challenging for commercial transportation providers. Many international passenger and cargo airlines have suspended flights to Tel Aviv until hostilities subside. Aviation experts say there is a risk that an aircraft could be accidentally struck by a missile fired by Hamas in Gaza or Iran-backed forces in southern Lebanon or by Israel's antimissile defense system. Interference with GPS signals also could cause aircraft to move off their intended flight paths and into more dangerous skies. Israeli authorities counter that their mitigation measures make it safe to fly into Tel Aviv.
It's not surprising airlines would be afraid to fly through the area. According to Saul's Reuters article, Israeli government data shows that more than 7,600 rockets have been fired from Gaza towards Israel since Hamas's October 7th terrorist attacks on Israel civilians.
Back on the ocean side, diverted ships add to canceled flights in preventing cargo from reaching Israel.
Saul also reports in his Reuters article:
At least 20 ships have opted to divert from Ashdod to the northern Israeli port of Haifa in recent weeks, and the port has seen a 30% drop in volume week-on-week, said Shaul Schneider, chairman of the Port of Ashdod's board of directors.
An average container ship transports thousands of shipping containers of goods. All those diverted cargo containers, as well as the freight on cancelled flights, add to the need Israel will be having for goods. On top of regular goods, there will be a particular need for medical supplies.
If you decide to donate goods, medical supplies, or money to Israel, make sure you do it through an organization you know and trust or have researched thoroughly.