Revolutionize Business Operations: How Technology Can Boost TMS Growth
This is a guest post by Moyofade Ipadeola.
Your business can't do without shipping, yes. But who says you have to do the shipping yourself?
Let's face it; the complexities of import and export demand significant time and resources that could be invested in other parts of your business. For example, not knowing where your cargo is can be really scary. And with good reason – over 2,675 containers are lost at sea each year.
That's where a reliable freight forwarder comes in handy. Universal Cargo is THE go-to freight forwarder when it comes to your US import/export operation. They take the burden of shipping goods worldwide off your shoulders and calm your fears.
Freight forwarders handle shipping processes like warehousing, tracking onshore transport, securing cargo space, arranging cargo, sorting freight charges, and managing documentation, among others.
But a freight forwarder isn't all you need to transform your business operations in this digital age – you need a robust transportation management system (TMS).
Thankfully, there are new technologies that, if integrated into your transportation management system, will boost it and revolutionize your business operations. These are the technologies we'll be discussing in this article. Let's jump right in.
How a TMS Will Benefit Your Import/Export Operations
A transportation management system is a logistic platform used in supply chain management to plan, optimize, and implement the transportation of goods. TMS helps businesses manage and improve the daily workflow of their transportation operations. Here are reasons to invest in a TMS for a more efficient business.
Logistics Optimization
A transportation management system (TMS) helps you manage your entire supply chain and logistics process, making it more efficient and cost-effective. It covers every process from the time you receive orders to when you deliver them. This software assists you in route optimization, load consolidation, real-time tracking, and inventory management, among others.
Document Flow Simplification
Documentation is critical to the import/export business, yet it can be a mess. Handling different documents throughout the whole supply chain process can be tasking and disorderly if done manually. TMS automates and simplifies the whole documentation process in your business.
It improves the status visibility of all documents, letting you access them easily. With TMS, you generate accurate and consistent documents, saving you time and minimizing errors. A transportation management software also improves internal and external communications, allowing you to carry all stakeholders along and resolve issues sufficiently.
Real-Time Tracking and Visibility
There's nothing as frustrating as not being able to track your goods. Even if you're outsourcing your shipping to a freight forwarder, you must be able to know where your goods are at any point in time. TMS puts your mind at rest in this regard. It gives you an up-to-the-minute update of where your shipment is at every stage of the supply chain.
Real-time tracking of your products improves your efficiency, letting you allocate resources more effectively. It also enables you to detect any delays or issues on time so they can be resolved before they get out of hand. With TMS, your customers can also get real-time updates on their goods, leading to improved customer experience.
Compliance with Agreements and Regulations
To be successful in any business, including import/export, you must comply with the relevant regulations and agreements. This sounds easy but the process can be complicated. But TMS has got your back. It helps you simplify tasks relating to compliance management. As a result, you will not only be avoiding fines and penalties, you will also be running a reputable and sustainable business.
On-time Delivery
The best way to lose customers is by delivering their goods late. Fortunately, a transportation management system helps you reduce and even eliminate this occurrence. Route adjustment features in TMS enable you to route your goods more efficiently to avoid delays. In addition, the real-time tracking data you get from a TMS calculates the exact expected time of arrival (ETA) of goods and relays the information to customers.
Businesses that can benefit from a transportation management system include the following:
Food and beverage businesses
Ecommerce businesses
Distributors
Retailers
Healthcare and pharmaceutical companies
Building materials and construction companies
Agricultural businesses
Oil and gas companies
Textile companies
To revolutionize your business operations, TMS is not a should-have, it's a must-have. It eases your supply chain operations, letting you optimize your resources. The benefits you get from adopting a transportation management system not only help you run your business smoothly, they place you among the top-tier companies in your field.
5 Technologies to Boost TMS Growth
TMS is a fantastic innovation but it stops being so if you don't expand it to meet evolving technological demands. For example, what the computer was 20 years ago is not what it is now. It has been upgraded many times to meet present needs. The same principle applies to TMS. It has to be continually boosted by being integrated with other software to make it more robust. Here are five technologies that can boost TMS growth.
Equipment management software
Equipment management software improves the allocation and utilization of assets in your business. Say goodbye to days of endless spreadsheets and manage your equipment data in one central location. Whether you're into manufacturing or supply, every piece of equipment you own must be well-managed.
Integrating an equipment management system into your TMS ensures you never lose track of your equipment and power tools. Not only are you able to collaborate more effectively, you also gain full control of your equipment and enhance accountability.
Battery management software
Battery management software (BMS) unlocks performance, improves safety, and enhances the lifespan of batteries in any application. BMS improves the efficiency of your transportation management system in several ways. First, it helps optimize routes for electric vehicles (EVs), enabling them to complete their journeys without running out of charge.
Another benefit of integrating a BMS into your TMS is that it can route EVs through charging stations, ensuring that they recharge as and when needed. Also, if you're using an energy management system to optimize power usage in your facility, BMS works like magic. It helps coordinate your EVs to charge during off-peak hours, saving energy and promoting sustainability.
Enterprise resource planning systems
An enterprise resource planning (ERP) system is a rounded integrated software that assists businesses of all sizes to harmonize and streamline their core processes. An ERP system provides by-the-minute visibility of workflows, boosts operations and improves decision-making.
When you integrate TMS and ERP, you facilitate smooth data sharing between the transportation unit and other units of the company. The centralized database that the ERP provides ensures that only valid and accurate information guides transportation decisions. This information can cover aspects like customer orders, supplier details and inventory status.
Supplier relationship management software
Supplier relationship is crucial to a vibrant supply chain and indeed the success of the company. Thus, the need to manage suppliers successfully is what birthed the supplier relationship management (SRM) software. This software improves the procurement process, boosts supplier collaboration and ensures the efficient operation of the company's supply chain.
If integrated with the TMS, the SRM software helps enhance relationships with suppliers and partners in the transportation unit like freight forwarders. Data collected from SRM enables TMS to manage transportation operations more efficiently.
Generally, the integration of TMS and SRM leads to better logistic planning, cost-effectiveness, and an enhanced supply chain process.
Warehouse management system
Warehouse management systems (WMSs) are software solutions developed for managing warehouse operations. They ensure the efficient processing of goods from arrival till they leave the warehouse. The software covers functions like inventory management, order management, shipping, and task management.
When integrated with TMS, WMS helps streamline and optimize the transportation workflow, resulting in reduced errors, short fulfillment times and improved order accuracy.
Why the Need for Technological Advancements in TMS
Still not sold? Then a deeper dive into the need for an advanced tech-driven TMS will change your mind. Here are five solid reasons you need to jump onboard and boost your TMS with improved technology.
Growing complexities of the supply chain process
We're in a digital age where the business landscape has changed drastically. The supply chain industry is not left behind – the process has become more complex, transcending borders and becoming global. And this digital transformation is not stopping anytime soon. That's why you must embrace the latest technological advancements for your TMS growth.
The need to save costs
It's a fact that technological solutions help businesses manage their operations better and save costs. TMS-boosting software are no exception. They streamline your workflows, block loopholes, and save you tons of money.
Customer expectations
You're in business because of your customers. Remove them from the equation and you'll be out of business pretty soon. And today's customers have high demands that can only be met with the latest technologies. So, to ensure you keep your customers and gain new ones, you must integrate modern solutions into your TMS.
Data-driven age
The whole world is driven by data – from governments to corporations and NGOs. Anyone who's serious about making any impact in this age has to use data in one form or the other. What better way to leverage up-to-date data than by adopting software designed to help you use data to your advantage? All the solutions mentioned here are data-equipped to enable you to manage your transportation operations more effectively.
Regulatory compliance
Regulations guide the business landscape and keeping up with them can be stressful. But with these innovative technologies, it becomes easier. For example, the centralized data an ERP software provides gives you immediate access to any data needed for regulatory purposes in the transportation unit. Also, a battery management software helps you comply with sustainability rules.
See? The transportation management software (TMS) is good but it can be better with supporting digital solutions. With these software, not only will you be able to effectively use data, your operations will become smoother and more productive.
The Difference Between You and Your Competitors
Do you know that in the US, exports of goods increased from $3.2 billion to $168.4 billion in July 2023? Guess who those are raking in such humongous amounts? You're right – your competitors. And how are they able to do such incredible numbers? You're right again – by leveraging innovative technologies. 
See why you can't fold your arms and settle for a TMS that's not optimized for growth? Here are other benefits you derive from boosting your TMS.
Reduced costs: benefits like load consolidation and route optimization gained from an improved TMS helps reduce costs.
Improved decision-making: with access to up-to-date data that these technologies provide, decision-making becomes easier and better informed.
Better customer experience: these software enable you to improve your operations and service delivery, leading to enhanced customer experience.
Efficient use of labor: TMS-boosting software promotes the visibility of all your supply chain processes, enabling you to efficiently deploy labor.
Compliance with industry regulations: these technologies make it easy to comply with industry regulations, helping you avoid fines and penalties that come with non-compliance.
Achievement of sustainability goals: your corporate sustainability goals are seamlessly met with advanced TMS technologies like equipment management software and battery management software.
These benefits are too juicy and numerous to pass on. And there's no better time to integrate TMS growth-boosting technologies than now. Remember, the difference between import/export businesses that are doing great numbers and those performing poorly is the technology they leverage.
Time to Grow Your Export/Import Business with Advanced TMS Technology
It's not business as usual. The world is changing fast and tech gurus are constantly churning out digital solutions to ease business processes and promote growth. It's a great time in history and an opportunity to move your business to the next level with an enhanced transportation management system.
Your TMS will do much more if integrated with growth-boosting solutions like the equipment management software, battery management software, enterprise resource planning, supplier relationship management software, and warehouse management system. 
Even if you don't want to take advantage of these digital transformation tools, necessities like the growing complexities of the supply chain process, cost saving, customer expectations, data-driven age, and regulatory compliance are valid reasons to jump in. 
Not to worry, your investments are not a waste. They come with dividends like reduced operational costs, better decision-making, improved customer experience, efficient use of labor, compliance with industry regulations, and achievement of corporate sustainability goals. 
So, the best time to integrate these solutions with your TMS was yesterday. The next best time is now. You have the ball; you have the court.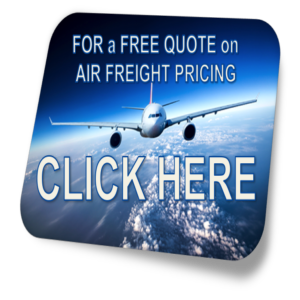 This was a guest post by Moyofade Ipadeola.
Author Bio
Moyofade Ipadeola is an SEO writer, UX writer, and editor. Witty, she loves personal development and helping people grow. Mo, as she's fondly called, is fascinated by all things tech. She can be reached on Linkedin.