Join Us Tomorrow at the CPAF Gala for Change
We here at Universal Cargo would like to invite you to join us tomorrow at an event in Los Angeles. The Center for the Pacific Asian Family (CPAF) is holding their big annual event, Gala for Change.
Here's how CPAF describes the Gala for Change on its page about the event:
CPAF's signature benefit event, Gala for Change, is attended by 400 guests, including individuals, community partners and other leaders from the corporate and nonprofit sectors. The evening features a food tasting reception hosted by premier local culinary partners, a silent auction, and a program and award ceremony, followed by live music entertainment from "The Inspiration".

Let's Nurture Change Together

Proceeds benefit Center for the Pacific Asian Family (CPAF), a nonprofit whose mission is to build healthy and safe communities by addressing the root causes and the consequences of family violence and violence against women.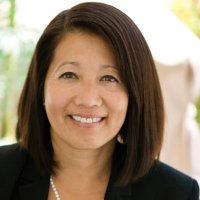 Universal Cargo is sponsoring this event because we are passionate about fighting violence and injustice against women and children in the world.
That passion starts with Universal Cargo President Shirley Burke.
Mrs. Burke's philanthropic work has included supporting many organizations that, like CPAF, fight violence against women and children, including Zoe International, Coalition to Abolish Slavery & Trafficking or CAST,  Truckers Against Trafficking or TAT, and iEmpathize, and has helped shaped Universal Cargo's core values.
If you come to the Gala for Change, you'll have a chance to meet Mrs. Burke as well as other members of the Universal Cargo team. But most importantly, you'll be supporting CPAF's work of fighting violence against women and children.
To get an idea of the people who are helped CPAF's work, check out the video playlist below of stories from survivors of domestic violence and sexual assault.
Playlist: CPAF: Personal Stories
Here's everything you need to know about tomorrow's gala:
Event Details

Center for the Pacific Asian Family 39th Anniversary Gala for Change: "Together We Rise"

Date:              Friday, Sep. 22, 2017, 6:00-10:00 PM

Location:       LA River Center & Gardens, 570 W. Ave. 26, #100, Los Angeles 90065

Arrival:          Please arrive by 6:00 PM to enjoy the food & drink reception.

Dress Code:  Semi-Formal, Dressy Casual

The event takes place outdoors in a garden setting. Weather is forecasted to be in the mid-sixties in the evening.

This is a reception-style event. Please note that a sit-down dinner will not be served.

Our Culinary/Beverage/Dessert Partners provide a food tasting experience prepared by chefs from more than 10 restaurants and hosted drinks. The food tasting ends at 8 PM when the program begins.

6-8PM Food Tasting & Silent Auction

8-9PM Program & Awards Presentation

9-10PM Live Band Entertainment – The Inspiration

At the gala, CPAF will present its "Champion for Change" awards to:

Susan Hirasuna, a volunteer who has worked tirelessly on behalf of CPAF
Kirkland & Ellis LLP and Nixon & Peabody LLP for their pro-bono legal services