Major Air Cargo Disruption at Chicago O'Hare Threat from Pro-Union Mandate
Air freight shippers may want to consider avoiding Chicago O'Hare until a bad and potentially very disruptive situation there is resolved.
A Chicago mandate pushed forward by the city's unpopular Mayor Lori Lightfoot and the Service Employees International Union (SEIU) Local 1 could revoke the licenses of contractors who handle air cargo at the major hub if they don't reach a signed agreement with SEIU by January 20th. This would create massive disruption for air cargo at O'Hare.
In an excellent Freight Waves article about the situation, Eric Kulisch reports:
Cargo airline executives warn it could take months to find replacement ground handling agents, leading to long backlogs at other overstretched facilities and forcing them to hunt for alternative airports that might permanently retain some of the $200 billion worth of annual imports and exports moving through O'Hare.

"There is no good short-term solution if this happens and there will be a massive airfreight disruption in the region impacting many businesses," said Shawn McWhorter, Americas president for Nippon Cargo Airlines, in an email message.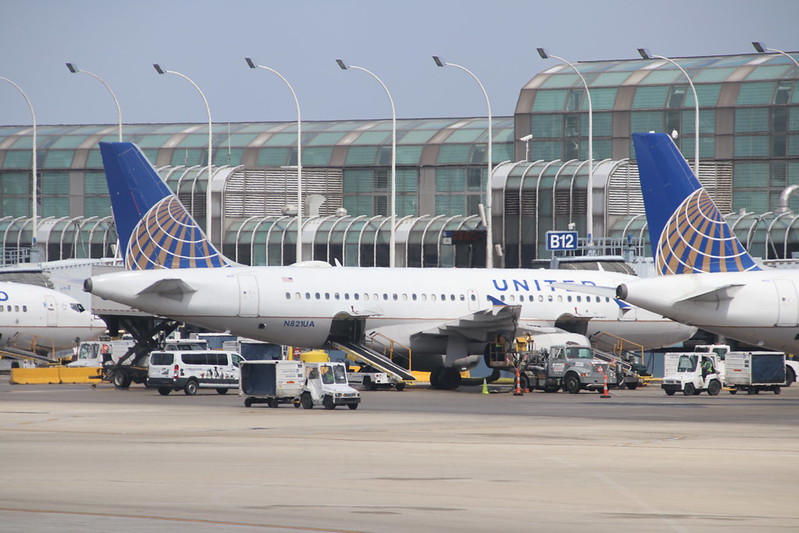 The companies in danger of losing their licenses are Alliance Ground International (AGI) and Swissport Cargo, according to the article. They "control 65% of the cargo processed at O'Hare after AGI in the past 14 months acquired independent Maestro Cargo International and Total Airport Services," Kulisch reports.
Big Unions and Big Government Flex Their Power
Outrageous to me about this situation is it's not even about these companies making a deal with a union that represents their employees. SEIU approached these companies about unionizing and representing their employees, and the companies are being coerced to work with the union under very pro-union terms. The whole point is to force the giant union into a position where it controls the jobs and represents those workers.
According to Kulisch's article, SEIU represents almost 2 million workers in the U.S. and Canada. With Mayor Lightfoot's help, the powerful union looks like it will now also represent cargo handlers at O'Hare. If the contractors who handle that work don't go along, they're out. And, yeah, shippers get to see their air cargo get stuck.
Kulisch gives information on "labor peace agreements" that employers are basically forced to sign and cause this kind of situation:
Labor peace agreements, increasingly pursued by local and state governments as a way to increase union ranks, are contracts in which employers waive certain rights under federal law during a union organizing campaign. Concessions can include staying neutral during union recruiting, and allowing workplace access. In exchange, the union agrees not to engage in picketing, work stoppages, boycotts or other economic interference for a period of time. Most business groups don't like being coerced into making it easier for unions to be recognized.
The Deck Is Stacked Against Employers, Shippers, and Workers Who Don't Want the Union
The SEIU makes hundreds of millions of dollars every year off of dues. The SEIU Local 1 alone collected $28 million in dues and fees from its members in 2020, according to reports the union must file with the U.S. Department of Labor. The SEIU has more than 150 local affiliates, according to the union's website. Americans for Fair Treatment (AFFT) reports the SEIU collected $255 million in dues (not mentioning fees) in 2020 and spent 1 out of every 5 of those dollars on partisan politics "toward progressive candidates and causes."
That $55 million on progressive candidates and causes is just the beginning. SEIU also "spent more than $60 million in dues on 'political activities and lobbying,' which is 20% of its total annual expenditures," AFFT reports.
It's no wonder the union can lobby politicians into passing a mandate like the one in Chicago.
It's also no wonder why many workers might not want to be forced to join the union, especially since the union spends the largest amounts of its money on organizing new members, like it's trying to do at O'Hare, and politics, while in 2020 "only 12% of total spending went toward representational activities for existing members, like negotiating contracts or handling grievance claims," according to AFFT. Workers who disagree with the policies and politics of the politicians the SEIU supports likely wouldn't want to be paying into election efforts for those politicians with their dues either.
The chance that workers might not vote to pay SEIU dues and let the union represent them without a coercive voting system could be the biggest issue keeping AGI and Swissport reaching a written agreement with SEIU. Kulisch reports:
The primary sticking point appears to be the SEIU's insistence that it be allowed to use signature cards instead of a secret ballot vote to secure recognition as the workers' bargaining representative, according to a letter AGI sent to customers explaining the situation and seeking their support.

Getting workers to sign cards, a process called card check, saying they support becoming dues-paying union members is easier and less risky than a traditional vote. If organizers can persuade more than 50% of workers at a facility to sign cards, they win the right to form a union. Businesses advocates argue card check is not a reliable sign of someone's true interest in joining a union because there is no opportunity to hear opposing information, and people often will sign cards under pressure or false promises to stop being harassed.
AGI and Swissport may not have much choice but to let SEIU get it wants. The cards are stacked against the companies. Krulisch reports, "The airport authority notified them early last month that they had until 5 p.m. on Jan. 19 to" agree on terms of engagement with workers for SEIU.
Bad Situation for Airliners, Air Cargo Companies, and Shippers
Airlines and air cargo companies will have to scramble if AGI and Swissport lose their licenses, Krulisch reports, and are urging airport officials to extend the deadline on these cargo handling companies. There is great fear that getting new cargo handling agents will be extremely expensive. A Krulisch quoted a carrier executive who asked for anonymity because of the politics involved:
"We're going to get done over on price," he said. "We expect the prices to go up and the service to go down. And we worry about the safety implications of moving to another agent very quickly."

…

"The city needs to be helping us find alternative agents and make sure that other agents don't rip us off pricewise," he said.
With pressure from the city helping to create this problem, I doubt airlines will find much help from the city resolving it.
Ultimately, if AGI and Swissport lose their licenses, air shippers will likely being paying more for their cargo shipments through O'Hare while suffering delays from congestion. If SEIU gets the companies employees under its union umbrella, it likely won't be long before the union pushes for higher pay, where workers already receive competitive wages and benefits. This would push air freight prices up for shippers. And SEIU has shown repeatedly in its history that it's not afraid to organize labor action, so delays for shippers during negotiations, like are regularly seen at West Coast ports during ILWU contract negotiations, wouldn't be a surprise either.