Port Congestion, 24/7 Gate Hours, Biden, & Inflation
24/7 Gate Hour Announcement
Speaking in the East Room on Wednesday (October 13th), President Biden announced: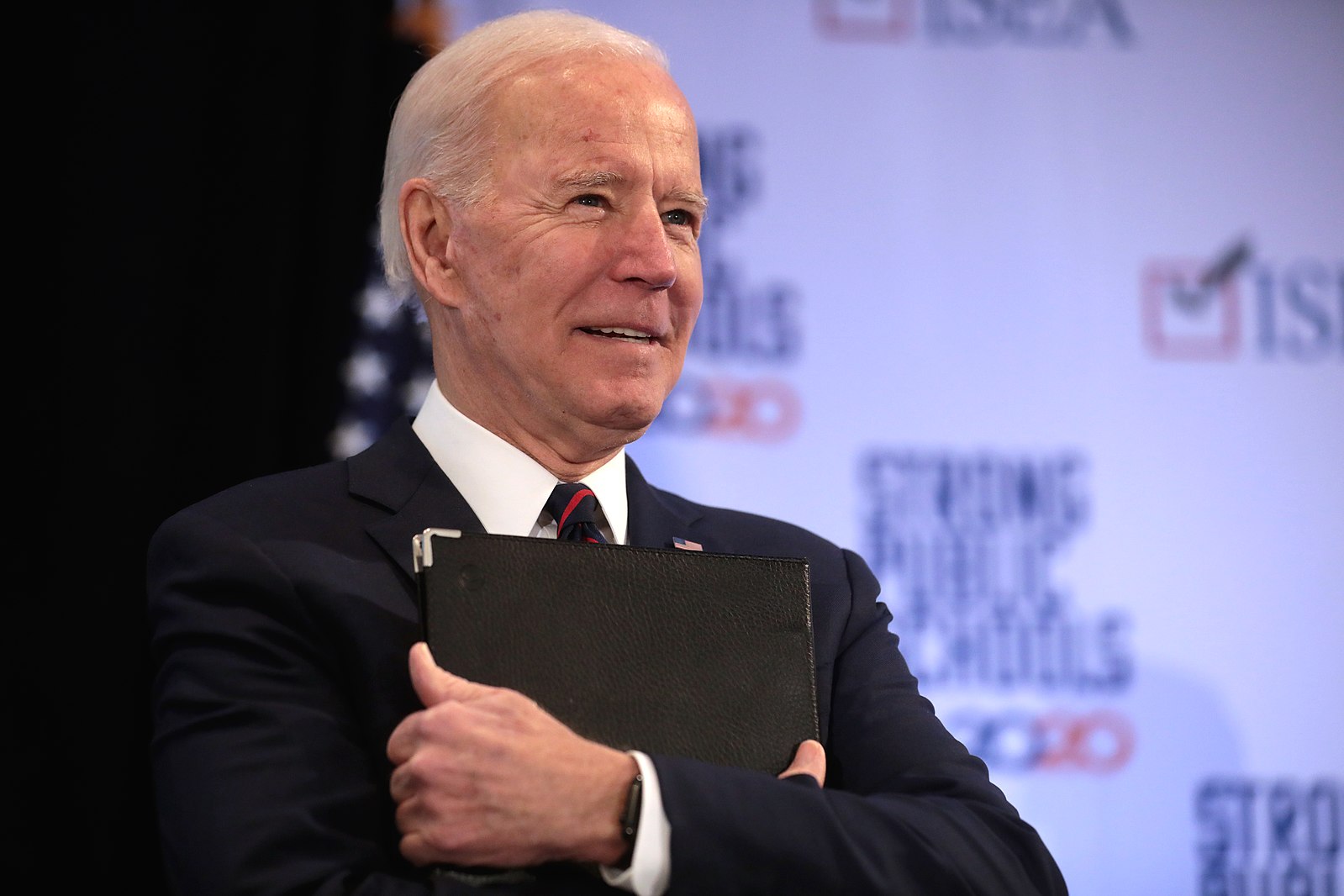 After weeks of negotiation and working with my team and with the major union and retailers and freight movers, the Ports of Los Angeles — the Port of Los Angeles announced today that it's going to be — begin operating 24 hours a day, 7 days a week.
That's not exactly what the Port of Los Angeles announced. Here's Wednesday's full – but brief – statement from the Port of Los Angeles:
Port of Los Angeles Executive Director Gene Seroka today met with President Biden. The President announced initiatives to address current supply challenges, including moving to 24/7 operations at the Port of Los Angeles.

Following is a statement from Executive Director Seroka regarding President Biden's announcement regarding 24/7 operations.

"Operational details are being discussed and worked out with the supply chain stakeholders. The significance of today's announcement is the commitment from industry leaders responsible for moving goods on behalf of American consumers and businesses to open up the capacity needed to deliver. It's a call to action for others to follow.

"We have heard directly from the President, the Vice President, Secretary Buttigieg, National Economic Council Director Deese, and Port Envoy Porcari. We have a lot of work ahead. The Port of LA is called America's Port because cargo we handle reaches every corner of the country. In the days ahead, we are committed to continuing to be the convener to ensure the supply chain delivers for the American people."
How 24/7 Will 24/7 Actually Be?
A few weeks ago, I wrote about the congestion at the Ports of Los Angeles and Long Beach and the little being done about it. The ports described their moves as taking "bold new efforts to improve freight movement," but very limited increases in gate hours, mainly seen from a single terminal at the Port of Long Beach, was far from bold or novel.
I was left asking many questions. Among them, "Can extended gate hours happen at all the terminals? At the Port of Los Angeles too? Are there any ideas beyond increasing gate hours?"
They could have been responding directly to some of my questions with this 24/7 talk.
Moving to 24/7 gate hours seems good. But we don't actually know what that looks like. Are we talking all terminals? Some terminals? As long as there is a terminal operating somewhere at the Port of Los Angeles at any given hour, no matter how they alternate which gates are open, does that count as 24/7?
When Will 24/7 Be 24/7?
President Biden makes it sound like as of now the Ports of Los Angeles and Long Beach are open 24/7. However, by the White House's own press release Wednesday – yes, on the same day as President Biden's remarks and the Port of Los Angeles's statement – 24/7 port operations were under discussion rather than underway:
Today, Vice President Harris, Secretary Buttigieg and Director Deese met with the leaders of the ports of Los Angeles and Long Beach, as well as representatives of labor and the business community, to discuss solutions to the congestion at the two ports. The two ports discussed moving to 24/7 operations.

Labor leaders made clear their support for this effort, and business leaders announced new commitments to move their cargo during the newly available night time and weekend hours. Participants discussed how the movement of cargo during less congested times will allow trucks to move more quickly on highways during less crowded night time hours, and truckers at the ports can drop off and pick up loads more quickly. These commitments from some of the nation's biggest companies during off-peak hours should increase small businesses' ability to move their goods during the peak hours, including those exporting their goods.
What we're actually looking at right now are commitments or pledges from the likes of ports, unions (International Longshore & Warehouse Union [ILWU] and teamsters), and major shippers (such as Walmart, FedEx, UPS, Target, etc.) to extend gate hours and better utilize extended gate hours with the goal of improving the flow of cargo.
This sounds even more clearly like the case at the open of the Port of Long Beach's press release, also put out Wednesday:
Port of Long Beach Executive Director Mario Cordero, the International Longshore and Warehouse Union, and large companies met with President Biden today to secure commitments to better utilize extended gate hours to move historic volumes of cargo ahead of the holiday season.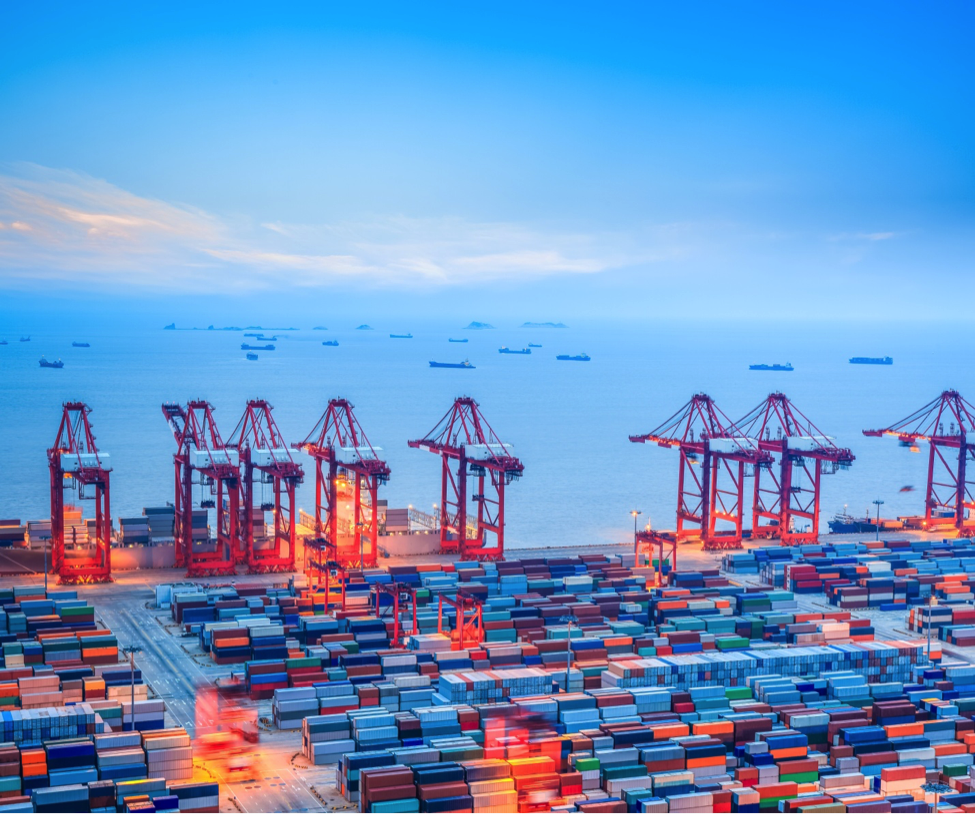 In the press release, the Port of Long Beach touts the expansion of gate hours it did at one of its terminals in September and the regional supply chain summit it held "attended by White House Ports representative John Porcari along with representatives from Gov. Gavin Newsom's office to take steps to speed cargo handling."
The big push is for increased efficiency and cooperation over the next 90 days to ease the congestion that has been going on for the last year. Of course, the idea of 24/7 operations is on everyone's lips and is certainly included in the Port of Long Beach's press release:
As part of the coordination facilitated by the Biden administration today, the ILWU agreed to work extra shifts, clearing the way for private businesses to adjust their operations to move cargo 24/7 to clear the backlog.
Somehow, I have my doubts we'll truly see 24/hour gate hours from the Ports of Los Angeles and Long Beach for the next 90 days, but I do expect more extended gate hours. As long as something is open somewhere within the ports at most hours day or night, I'm sure they'll call it 24/7 operations. We'll have to watch and see.
Whose Idea is 24/7?
The Port of Long Beach does its political duty to profusely thank the Biden Administration in the press release, but it also makes clear the idea for 24/7 operations didn't come from the Biden Administration, instead taking credit for the idea themselves:
Cordero first introduced the idea of 24/7 operations before the pandemic, during the State of the Port in January 2019, in a visionary approach to looming supply chain hiccups.

…

"Whenever we are faced with a crisis here, it's our philosophy to channel it into something positive," Cordero said. "Before this unprecedented cargo surge began, we believed 24/7 operations were the future. After all, consumers can shop online at any time, whether it's at 4 p.m. or 4 a.m., and 24/7 is already the standard at our partner ports in Asia. The supply chain truly never stops now, and we're thankful to the Biden administration for using its influence to ensure cargo is always moving."
Why 24/7 Now?
I won't get into how the idea of 24/7 operations wouldn't have been a novel, let alone revolutionary or even "visionary" idea, at the beginning of 2019. I will say, it likely would have been helpful during this last year of congestion. However, it is not a panacea either. If it were, and if the Port of Long Beach has been holding onto this visionary idea of 24/7 operations, why wouldn't it have been put in place earlier?
Timing is everything for the Biden Administration here. Port congestion was building into a problem in the months leading up to President Biden taking office. It persisted through what are normally slower times for the international shipping industry. President Biden didn't form a supply chain task force until June, about half a year after taking residence in the White House. Then it wasn't until August 27th that he named John Porcari port envoy. Now this push for 24/7 operations comes at the end of the traditional peak season, when over the next three months, the ports should (in theory, as many are predicting against it this year) be able to get congestion back under control anyway.
For an administration in much need of a win after showing incompetence at the border and in Afghanistan as well as economic and employment growth that grossly underwhelm in the midst of incredible high inflation, this could finally be a win. However, it's not all the Biden Administration and its allies in the media are toting it to be. International shipping is having one of its rare moments of making national headlines as the Biden Administration and media point fingers at it as the cause of inflation.
Port Congestion Taking Blame for Inflation?
In an AP News article, Josh Boak paints the picture of Wednesday's news just how it would be if the Biden Administration was holding the brush:
President Joe Biden tried to reassure Americans on Wednesday that he can tame high inflation, announcing a deal to expand operations at the Port of Los Angeles as prices keep climbing and container ships wait to dock in a traffic jam threatening the U.S. economy and holiday shopping.

Prices are jumping in large part because container ships are stranded at ports and because unloaded goods are waiting for trucks, leading to mass shortages and delays that have caused a longer than expected bout of inflation. The rising costs are eating into worker pay, creating a drag on growth and driving Republican criticism of Biden just as his multitrillion-dollar tax, economic, climate and infrastructure agenda is going through the crucible of congressional negotiations.
Um, no. Holding up port congestion as this big cause of inflation, which many in the media are doing, is wrong. In fact, it's fairly far down on the list of factors contributing to inflation and is certainly not a root cause.
First, let's not pretend like spending trillions and trillions of dollars that the government doesn't have and ramping up the printing of money doesn't decrease the value of the dollar. It doesn't matter how many vapid sentences are spewed about a $3.5 trillion bill actually costing nothing. Paying people to stay home rather than work also adds to inflation as businesses lose productivity for not being able to fill jobs and spend more on labor, trying to lure potential employees their way. Many businesses were closed never to reopen, shrinking competition and lending toward higher prices. Vaccine mandates and COVID proticols also increase costs to businesses, losing employees who refuse to comply, spending in attempts to replace them, experiencing decreased efficiency and increased costs in purchasing PPE and tests/testing. Those costs get passed on in the prices of goods and services as well.
All that said, increased shipping costs certainly also contributes to inflation with higher costs resulting in higher prices of goods. Port congestion is costly and adds to that, yes, but freight rates have soared over the last year and a half. At the end of August, I was writing about freight rates that were more than 5 times what they were a year earlier, when freight rates were already incredibly high. There are many reasons for the sky-high freight rates. And it doesn't come down to port congestion. That's just an exacerbating factor with root causes that need to be addressed.
What's Really Causing Higher Shipping Costs?
The place to start with shipping costs is the same as any other business sector: supply and demand. Demand for goods, and therefore shipping to the U.S., soared above capacity in 2020.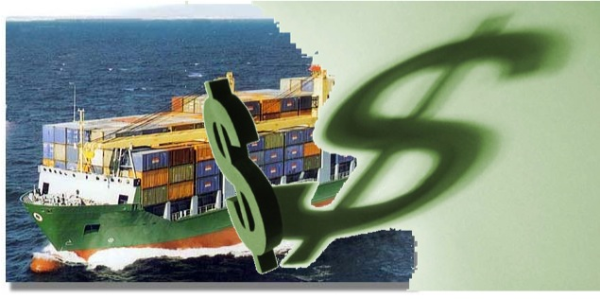 I've gotten into this more than once in Universal Cargo's blog, but for Mr. Boak and others in the media who point to port congestion as a larger blame for inflation than it deserves while ignoring the rest of what's been happening in the industry, let's recap. Early in the pandemic, a decrease in demand was expected and ocean freight carriers were predicted to lose billions. So they artificially decreased capacity in the industry by blanking (cancelling) hundreds of sailings. They overdid it. Capacity was dropped well below market demand, which allowed them to increase rates (and they made billions).
The reason carriers are now able to so easily manipulate capacity – something that they struggled with for years – is competition has shrunk as they've consolidated into just three major carrier alliances dominating global ocean freight shipping. This consolidation was approved under the Obama Administration and allowed to continue through the Trump Administration.
After the carriers decreased capacity below demand, there was a boom in demand as lockdowns and government stimuli vastly increased American spending on goods, especially through online shopping. Freight rates exploded, but so did the supply chain.
Because carriers blanked so many sailings, equipment – especially shipping containers – were not properly distributed around the globe. Shortages created problems and delays as did months of record to near-record amounts of shipments. COVID restrictions and even closures that decreased an already problematic level of efficiency at the ports added to the problem, as did a trucker shortage problem the industry has faced for years. Thus, severe congestion at ports like Los Angeles and Long Beach occured.
More to Address Than Gate Times
A big factor alluded to above that has played into U.S. port congestion, which is problematic for the Biden Administration, has to do with the dockworker unions. American ports are woefully inefficient compared to many ports around the world, especially in China, largely because the ILWU and International Longshoremen's Association (ILA) fight against automation.
The unions are huge campaign contributors to Biden and the Democrats, so you won't hear the administration acknowledge this issue, but there's a good chance the problem will come front and center at the ports next year with the ILWU contract expiring and a fight over automation expected.
The ILWU has not shied away from slowing down the ports to gain leverage in contract negotiations or trying to get what they want, in general. In fact, trying to gain control of two jobs that never belonged to the union, they slow-timed the Port of Portland so much containerships could no longer call on the port, and shippers were forced to truck their goods to and from farther away ports. The last time west coast ports saw congestion anywhere close to what we've been seeing lately was in 2014 and '15 when the ILWU was in contentious contract negotiations with the Pacific Maritime Association (PMA).
Moving forward with technology and automation is important at the ports for helping the supply chain avoid the kind of troubles it's having in the future. It's one of many factors that must be addressed moving forward.
Going 24/7 at the ports is not going to solve inflation. Out of control government spending and higher taxes that the Biden Administration is pushing are bad signs that we're nowhere near the end of inflation. Hopefully, the 24/7 gate hours at the Ports of Los Angeles and Long Beach do help clear the congestion. The Biden Administration pushing for cooperation in this area is a rare move by the administration I actually think is worth supporting.
It's also worth noting that longer port hours, extended hours – likely overtime – for dockworkers, and businesses trucking in the middle of the night and extending operation hours at warehouses and stores to receive those shipments come with increased costs too, at least in the short term, which likely get passed on to consumers. If the extended gate hours cooperation gets the congestion cleared up faster, it will be well worth it for the savings, but it's not the answer to high freight rates, and it's far, far from the answer to inflation.