Boeing, the largest exporter in the U.S. by value, predicts the world's fleet of aircraft will double in the next 20 years according to a recent Air Cargo World article.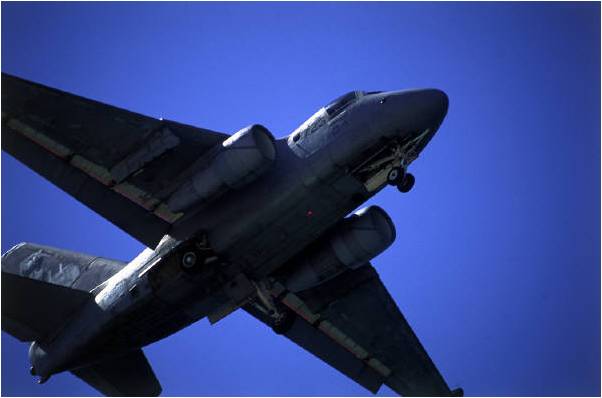 Despite saying "the demand for freighters will remain sluggish" during that time, freighters are forecast to nearly double to 3,200 by 2031. Yet, this freighter increase is smaller than Boeing had previously predicted.
Most of the aircraft demand is for passenger-planes instead of freighters. Boeing says, according to the Air Cargo World article, that there is a demand for 34,000 new planes over the next 20 years.
That puts freighters at less than 5% of the demand for planes.
Does this mean the air cargo business is not doing well? The Air Cargo World article's headline, "Passenger forecast up, cargo down, says Boeing" might have you think that. Perhaps the battle between shipping air freight versus sea shipping is being won by the ocean carriers.
However, according to the International Transport Forum's 2011 global trade and transport statistics brief, in 2010, air cargo had completely recovered from the financial crisis of 2008 while ocean freight was still 5-15% below crisis numbers.
In 2011, air freight saw decline, but according to the 2012 global trade and transport statistics brief from the International Transport Forum, freight transport by air still looks better than ocean freight when compared to pre-crisis levels.
External trade by sea in the US and EU-27 is stagnant below pre-crisis levels while external trade by air is at pre-crisis numbers according to indications from the 2011 global freight data.
Numbers are not slumping all across the board and not all wins go to the air cargo side. Ocean freight has seen strong growth in U.S. exports to BRICS (Brazil, Russia, India, China, and South Africa), up 68% from pre-crisis levels according to the International Transport Forum.
Perhaps Boeing's seeing a demand for about twice as many air freighters by 2031, even though it is down from what they previously thought, is a good indication for the air cargo business. It does sound good compared to the overcapacity issues carriers have seen on the ocean freight side. Of course, ocean carriers' demand for more ships to put in the water coinciding with a global recession was a big factor in that overcapacity problem.
Could the delivery of new planes meet with similar misfortune?
There's no way to say exactly how the global economy will perform over the next 20 years. I prefer an optimistic outlook. Neither air freight nor ocean freight is going away. When you have cargo to export or import, you simply need to choose the one, air or ocean, that is best for you. The competition rages on.
In the meantime, you can always get an air freight quote or ocean freight quote from Universal Cargo Management.