Ever find yourself asking the question, "What does it all mean?"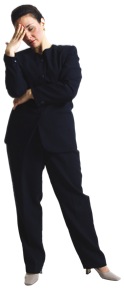 I'm not talking about the philosophical or spiritual questions searching for the meaning of life. I'm talking about all the acronyms, abbreviations, and jumble of letters in everything you read about international shipping.
NVOCC, FCL, LCL, FOB, TEU, FEU… What does it all mean?
Perhaps you're new to the world of international shipping. Maybe you've actually been importing or exporting for a while but just gloss over the terms you don't know or get lost in articles and conversations about international shipping.
You're not alone. Many even feel overwhelmed by all the different terms in the international shipping industry.
Universal Cargo Management, as a friend to your business, is here to help.
Whether you ship air cargo or ocean freight, we want to help you be educated about the international shipping industry so you can be confident and successful when it comes to your imports and exports.
There are many resources we offer to international shippers. Perhaps one of the most useful resources is aLogistics Glossary page here on our website.

On this page you'll find the answers to your question, "What does it all mean?" Supposing, of course, you're referring to those international shipping terms and not the spiritual and philosophical questions about the meaning of life.
We can talk about the meaning of life later–once your cargo is securely shipped to the port of your choice around the world.
You can also feel free to relax if you're not an expert on international shipping. You have your areas of expertise in the products and industry in which you work. With over 25 years of experience as a trusted freight forwarder, Universal Cargo Management has you covered when it comes to international shipping. That's our area of expertise. We'll walk you through the process whether you're importing from China or moving to the UK.