Regulations for Packaging and International Shipping Laboratory Specimen
This is a guest post by Lucas Parker.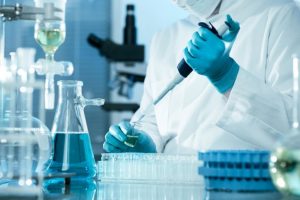 Efficient packaging and shipping methods are very important when it comes to shipping laboratory goods, especially if they are dangerous goods. This is why specific regulations exist in order to ensure that this type of transport runs as smoothly as possible. These are just some of the most important aspects that you need to keep in mind when dealing with the packaging and shipping of laboratory specimens.
The Classification of the Sample
The classification of the sample that is being shipped differs with each package. It determines a specific packaging method and training requirements that are to be applied. There are two main categories.
Category A refers to all the infectious substances that pose a danger of causing permanent disability or life-threatening diseases in both humans and animals. Some of the examples of these substances are Bacillus anthracis, Chlamydia psittaci, or Eastern equine encephalitis virus.
Category B refers to infectious substances that are not capable of causing permanent disability or fatal diseases. These substances are usually being transported for diagnostic or investigational purposes. For example, some samples that are suspicious for organisms fall under this category such as leptospirosis.
Training Requirements
The law requires the staff involved in the packaging to be properly trained on a regular basis. The training itself is also specific for both categories.
Category A requires very specific formal training and documentation for anyone who does the packaging process in this category.
The training requirements for category B are informal, but they must be documented too. This training is required for all staff that has responsibility for packages in this category.
General Packaging Guidelines
Both of these above-mentioned categories require a specific packaging method.
Category A requires a watertight primary container, absorbent material, and a watertight secondary container with the list of contents written on it. It also requires the United Nations rigid outer container with UN labelling on it.
For category B, it is important to have a leak-proof primary container, absorbent material, a leak-proof secondary container, and a rigid outer package with proper markings for this category. Cushioning material can always be added for extra protection.
Basic Triple Packaging System
The basic triple packaging system is the most common packing method, and it consists of three layers.
The first layer is the primary receptacle. It is a labelled primary, watertight, leak-proof receptacle wrapped in absorbent material.
Then comes the secondary receptacle. It is a second durable, leak-proof receptacle that ensures the safety of the primary receptacle.
The last layer is the outer shipping package. Once the secondary receptacle is inside the outer shipping package it is safe and protected from outside influences like water and physical damage that can occur in transit.
Requirements for Infectious Substances
The basic triple packaging system does, however, come with some additional specifications and documentation requirements. For instance, infectious substances can only be transported in packaging that meets the UN class 6.2 specifications and specific packaging instructions. By following these requirements you will ensure that your packaging will pass the strict performance test that includes a nine-metre drop test.
Another thing to keep in mind is that the outer shipping package needs to have the UN Specification Marking and it has to be UN-approved.
Lastly, hand carriage of infectious substances is prohibited, and there is a specific limit per package for transport by cargo aircraft.
Hazard Labels for Dangerous Goods
In order to get all the dangerous substances shipped, hazard labels have to be placed on the outer package.
There are specific hazard labels for each type of biological substance that is being shipped. So for instance, infectious substances and genetically modified microorganisms have their own hazard label, and non-infectious genetically modified microorganisms and carbon dioxide have their own hazard label.
It is also very important that the packages that contain liquid of infectious organisms are packed in the correct way. The closure of the inner package has to be upward and its upright position has to be indicated by two "Package Orientation" labels on two opposite sides of the packaging.
Transport Planning
One of the main responsibilities the sender has is to make sure that the packaging, labelling, and documentation of all the infectious substances and diagnostic specimens are correct.
In order for the transport to be efficient and run smoothly, all three parties have to cooperate. The transfer of infectious materials requires efficient coordination between the sender, the carrier, and the receiver.
It is in everyone's best interest that the receiving laboratory receives their high-quality lab equipment in its best condition. The whole process of transport is there to ensure that the materials are transported safely, on time, and in good condition. This is why well-establishes communication and good partnership must exist between the three parties.
Requirements for Diagnostic Specimens
When it comes to diagnostic specimens, certain requirements have to be respected. For instance, diagnostic specimens have to be transported in packaging that meets specific instructions: (PI)650, but the packaging doesn't require the UN specification marking. Also, the total volume in the outer package must not exceed 4L.
Next, the labelling of the outer packaging must contain three important pieces of information. The first one is the address label, which contains both the receiver's and the shipper's name, address, and telephone number and the statement "Diagnostic Specimen, Not Restricted, Packed in Compliance with Packing Instruction 650".
Additionally, the packaging must contain the required shipping documents, which are to be fixed on the outer package. Among the shipping documents are a packing list, with all the necessary information about the package and the receiver, and an airway bill in case of shipping by air.
Lastly, if it is required, the package must also come with an import or export permit and declaration. However, the infectious substance label and the shipper's declaration of dangerous goods aren't required for diagnostic specimens.
Conclusion
In conclusion, there are many aspects you need to keep in mind and take care of when it comes to packaging and shipping laboratory specimens. It is important to make sure that all of them are covered in order to have a package delivered safely and on time.
This was a guest post by Lucas Parker.
Author Bio
Lucas Parker is a business consultant from Sydney, Australia and editor-in-chief at savingforserenity.com. He has a great passion for writing as well and contributes articles regularly at websites like e-architect.co.uk, smallbizdaily.com, valuewalk.com, talk-business.co.uk, and many more.