China Halves Tariffs & Coronavirus Epidemic Disrupts Shipping
This post could be thought of as an update to both last week's post about how the coronavirus is affecting international trade with China and our three part series going through the Phase One Trade Agreement with China chapter by chapter.
Really, this post rounds up the news happening right now that directly affects U.S. shippers who import and export goods from and to China.
Let's start with the good.
China Slashes Tariffs on U.S. Goods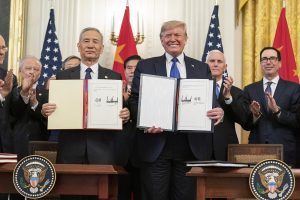 China has cut tariffs in half on $75 billion worth of U.S. goods. Sherisse Pham and Steven Jiang report in a CNN article:
The reduction affects US goods that China imposed tariffs on last September. Starting next week, China will cut the additional 10% tariff rate it enacted back then on some goods to 5%. Other goods that were taxed an extra 5% will now be levied 2.5%, according to a statement from China's State Council Tariff Commission.

 

These tariff rollbacks had been widely expected and were a gesture in response to the United States cutting its September round of tariffs by half in the "phase one" trade deal, according [to] Tommy Wu, an economist with Oxford Economics.
Like I said in the series that examined the Phase One Trade Agreement with China, there were likely verbal agreements around the written trade deal, such as the U.S. removing the official currency manipulator status it had put on China. Neither the U.S. halving any tariffs nor China halving these tariffs were in the written deal itself.
This is obviously good news for U.S. manufacturers exporting to China and is helpful for China reaching its spending on imports from the U.S. that is outlined in the written trade deal. Unfortunately, this good news comes with bad news…
Coronavirus Heavily Disrupting Shipping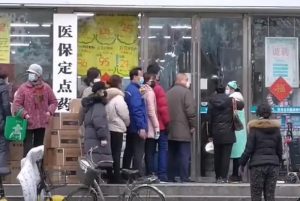 That same CNN article from above reports the Wuhan coronavirus "has killed 565 people, mostly in China, and infected more than 28,000 people in over 25 countries and territories" while another CNN article gets into the disruption to international shipping, including stranded ships, caused by the virus.
Hanna Ziady reports:
Shipping companies that carry goods from China to the rest of the world say they are reducing the number of seaborne vessels, as measures to stop the spread of the coronavirus crimp demand for their services and threaten to disrupt global supply chains.

…

The shutdowns mean that some ships can't get into Chinese ports, as the loading and discharging of goods slows, said Guy Platten, secretary general of the International Chamber of Shipping, a trade body. Others are stuck in dock, waiting for workers to return to ports so that construction and repairs can be completed, Platten added.

Still more vessels are idling in "floating quarantined zones," as countries such as Australia and Singapore refuse to allow ships that have called at Chinese ports to enter their own until the crew has been declared virus-free, added Sand. Platten said he knew of at least one crew that is running low on food because their ship has been idled for so long.

Giant shipping companies such as Maersk, MSC Mediterranean Shipping, Hapag-Lloyd and CMA-CGM have said that they have reduced the number of vessels on routes connecting China and Hong Kong with India, Canada, the United States and West Africa.
There's no way to know the full impact this epidemic will have on shipping, but already it is significant. In fact, Gavin van Marle reports in the Loadstar:
The Chinese government's decision to extend the new year holiday to 9 and 10 February, as it battles to contain the coronavirus outbreak, could lead to a 0.7% decline in global port throughput, according to new analysis from Alphaliner.

And the consultant says the reduction of China's factory output as a result of the extended holiday is likely to lead to Chinese ports losing some 6m teu in volumes in the first quarter.
Coronavirus Delays Scrubber Installations on Ships
As the new year hit, many cargo ships were out of commission in order to be retrofit with scrubbers to meet the IMO 2020 0.5% sulfur cap on fuel. The coronavirus is causing delays in the installation of these systems that clean the fuel in ships' engines.
There are a number of shipyards in China where these installations were happening, but the extension of the Chinese New Year shutdowns because of the new coronavirus is stopping work from being resumed on ships.
Speculation is that scrubber installations at shipyards in other countries will increase as the epidemic stops work in China. However, there are already longer waits for the installation of scrubbers at shipyards around the world than originally believed there would be. And it's not like ships already stuck waiting at the Chinese shipyards are going to just be moved to other countries.
Therefore, the overall retrofitting process of the ships in the world fleet looks like it will be significantly delayed. This could impact capacity in the upcoming months when freight volumes naturally increase from this slower time of year. The potential capacity decrease could result in some upward pressure on freight rates.