The 4 Forces Transforming Logistics, Supply Chain and Transportation Internationally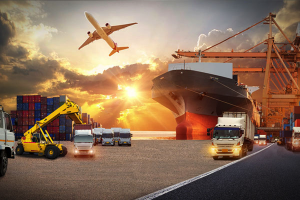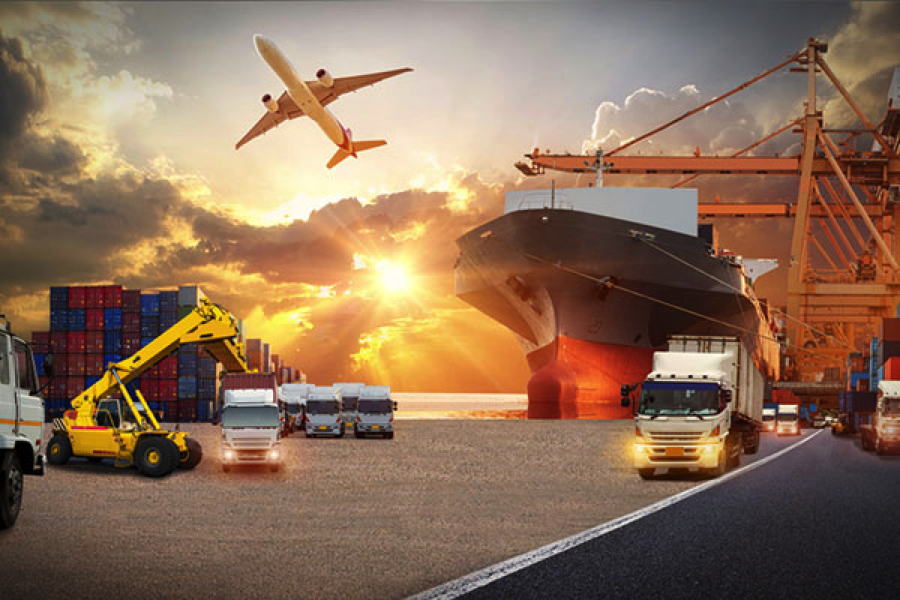 Combine ever-advancing technology with economic situations along with fluctuations in demand and the result is the occurrence of unprecedented changes in the logistics, transportation, and supply chain industries. According to the transportation-focus executives, these changes are widespread and are bringing about a new era of transformation in all the areas of this industry. Because of this, industries managing transportation or logistics must now rethink their strategies to accommodate the changes.
But, what exactly is the driving force for these changes? According to research by Forbes Insight, these four factors could be at play:
1. Changes in Economic and Industry Trends
Currently, the US economy is doing well. Combined with lower taxes, policy reforms, depreciation, and the trend to invest offshore money into the US market, overall demand is slowly gaining traction. The high amount of investments along with the revival of the US manufacturing process is also playing a crucial role in increasing the demand for more delivery vehicles on the roads.
All of this seems like a profitable scenario for producers and consumers alike. However, the shortage in the supply for vehicle drivers is pushing the transportation costs towards the expensive spectrum. Despite the increasing cost, freight demand's indicators such as construction and manufacturing still remain strong. Assuming the fact that freight indicators' demand will stay strong in the near future, it could lead to a robust trucking industry in the coming years.
2. Last-Mile Delivery Trend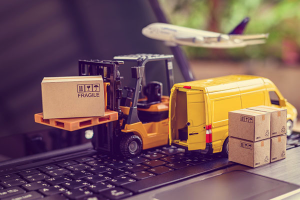 Thanks to giant online stores like Amazon, users now have increased demands for quick delivery channels. As the demand increases, certain changes or shifts are taking place in distribution patterns. The increase in consumers' rapid demand fulfillment is compelling businesses to stock their goods at easily-accessible places that are close to the location of their customers.
This behavior has heightened expectations and customers no longer want to wait for a week to acquire a product when giant retailers like Amazon can provide the same goods within a day or two. The net impact of this behavior is massive since it is pressuring businesses to upgrade their transportation practices and constantly hone the last-mile delivery policy.
3. Driver-less Technology
Increased freight demand combined with the shortage of vehicle drivers can soon be addressed through driver-less or self-driving vehicles. Companies like Tesla and Embark are already in the initial phase of testing self-driving trucks that could accomplish a journey unsupervised for longer distances or between different states. As this technology is slowly gaining traction, AI-powered companies insist that the transportation department could soon be fully automated. If a future like this is in the cards, fleet industries along with other corporations must prepare their operations for such developments.
Tesla, Embark, or Starsky Robotics may paint a bright, fully-automated future for the fleet industry; however, this change may still be many years away from actual realization. According to Supply Chain Management's managing director, full-fledged automated transportation still has many years to perfect its craft. In the meantime, small-scale changes along with incremental progress will enable certain automobile companies to achieve limited-scale pilots.
This will also create some space for platooning to flourish. Truck platooning takes place when a couple of vehicles line up through radio communication and follow the leading vehicle's action simultaneously. Since this strategy saves considerable fuel, it is compelling many companies to test and implement it in their transportation channels. Any kind of success in the area of platooning can open doors for driver-less or remotely controlled vehicles.
Another solution that has been made possible due to various technological advancements is aerial delivery through drones. Having passed the testing phases, many companies are using drones to achieve smaller deliveries over shorter distances. However, it could be many years before the drone industry considerably impacts the local delivery channels.
The only downside to these technological advancements is that the automated systems can be easily hacked into. Once an unauthorized user gains access, the remotely-controlled drones or automated vehicles will start taking commands from an unknown user. From there, such users can contribute to traffic gridlocks, cause collisions with other vehicles, or steal valuable merchandise.
4. Advances in Other Technologies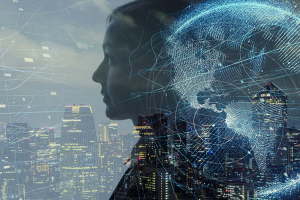 There is a string of other disruptive forces as well that are taking place on the sidelines. This 'behind-the-scene' technology is not directly influencing transportation or logistics; however, it is impacting the operations associated with transportation. Learning to incorporate Machine Learning, Artificial Intelligence, IoT, Blockchain, and other related tools in the existing operations could grant the early adopters with a much-needed competitive edge.
Preparations to deal with AI and its related branches are needed. From Magento Development Services to logistics and transportation business, AI is changing everything. So, it is necessary that companies introduce certain changes within their operations to accommodate the new technology.
That said, transport, logistics, and supply chain businesses are data-driven. But, with the added capabilities of AI or ML, such industries will be capable of making better and more lucrative decisions. The innovation of this magnitude will even change the operational capabilities of industries, allowing them to make real-time decisions. The long-term effects of these decisions will not only be beneficial for the involved industries but also save up on valuable fuel, etc.
Final Thoughts
Companies that deal with logistics, transportation, and supply chain business have a two-forked path ahead. On one path, they can take risks and be more open to all the changes. This course of action will go two ways, i.e. the risk will either pay off or fail miserably.
On the other hand, the second path is reserved for companies who want to sit and wait to see how well the risks pay off for other companies. If everything goes well for others, only then such companies will be more accepting of the disruptive changes. However, waiting to see how well these technological advances perform for others will put them in a precarious situation where their services could be reduced to being obsolete for not incorporating new technology.
These technological advances are a double-edged sword and corporations need to be on the top of their game in order to survive!
This was a guest post by Arslan Hassan.
Author Bio
Arslan Hassan is an electrical engineer with a passion for writing, designing and anything tech-related. His educational background in the technical field has given him the edge to write on many topics. He occasionally writes blog articles for Dynamologic Solutions.