Transpacific Freight Rates East, West Coast Spread Is Back to Pre-Pandemic Levels
Ocean freight rates have fallen, for which U.S. importers can rejoice. Readers of Universal Cargo's blog certainly don't need a recap of how freight rates skyrocketed during the pandemic, thanks more to international shipping industry conditions leading up to it and bad policy reactions to COVID-19 than the actual pandemic itself. Through it all, shippers were simply figuring out how to make sure their businesses survived the outrageous ocean freight costs. And many in the industry had the nerve to call the situation the new normal, saying rates would never return to pre-pandemic levels.
Thank God they were wrong.
At the end of 2022, I wrote in Universal Cargo's blog how 2023 freight rates would be back to or below pre-pandemic levels. Many Asia to U.S. West Coast rates were already hitting those levels. A big holdout on getting to pre-pandemic freight rates has been Asia to East Coast rates. Helping to keep those rates higher was shippers diverting cargo from West to East Coast ports in order to avoid likely slowdowns stemming from the International Longshore & Warehouse Union (ILWU) contract negotiations on the Pacific side of the country.
There's still a threat from the stalled ILWU negotiations, but plummeting demand has brought cargo levels so low, congestion has been able to clear and the slowdowns we've seen so far from West Coast dockworkers have been mitigated. The thing that keeps going without saying is an economic downturn is the main cause of freight-rate-reducing falling demand, which is another whole challenge for businesses that import and export goods.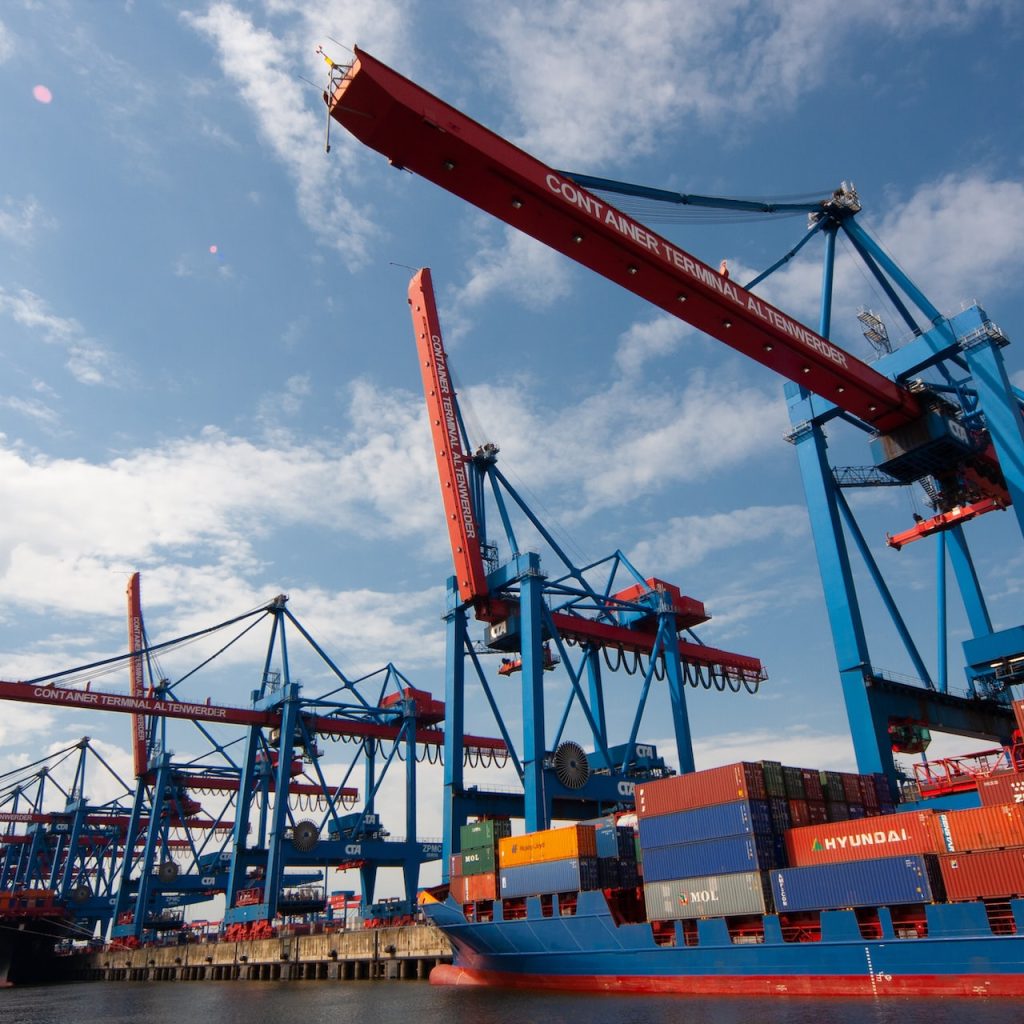 But, for now, let's stick with the good news. The wide gap between transpacific West and East Coast freight rates has now fallen to pre-pandemic levels. And yes, that means falling freight rates on the East Coast.
Bill Mongelluzzo reports in the Journal of Commerce:
The spread between ocean spot rates to the East and West coasts in the eastbound trans-Pacific has narrowed to its pre-pandemic level of about $1,200 per FEU amid declining import volumes and stagnant freight rates.

Industry sources expect spot rates to both coasts to remain in a tight range during the post-Lunar New Year cargo lull that will last into March.

The East Coast premium that importers paid in 2021 and through the first half of 2022 to avoid West Coast port congestion and labor uncertainty has largely dissipated, Alan Murphy, CEO of Sea-Intelligence Maritime Analysis, said in his Sunday Spotlight newsletter.
Are Seasonal Freight Rate Behaviors Back to Normal?
Whether or not rates will start rising in March is yet to be seen.
Traditionally, with the exception of a little surge right before the Chinese New Year, this is a very slow season for international shipping. The U.S. holidays, with their big shopping seasons, have past. China's factories shut down to celebrate the Chinese Spring Festival. And freight rates tend to drop. By March, Chinese factories are back in full force and inventory stocking, along with freight rates, start increasing again.
The last few years, with their seemingly perpetual peak season shipping, obviously didn't play out as normal. Though we finally are looking at a more traditional pre-pandemic outlook for the international shipping industry, we still may not see the normal seasonal ebbs and flows. Many retailers are still overstocked and there is much uncertainty over economic recovery and consumer spending in the face of still problematic inflation and recession.
Outrageous government spending has been a driving force behind inflation and economic downturn. With Republicans taking a majority in the House, Democrat spending bills in the trillions will likely be curbed. That should help, but it's hard to say economic recovery will be sudden or even fast.
Additionally, China's terrible Covid Zero policies are still wreaking a great deal of uncertainty when it comes to importing goods from the country.
Carriers Know the International Shipping Market Has Shifted
Ocean freight carriers are publicly sharing uncertainty about when shipping demand will increase again.
CEO Rolf Habben Jansen of Hapag Lloyd, the world's fifth largest ocean carrier by capacity, was quoted in a Reuters article on when orders for goods and shipping services would pick up like he hopes they will:
"Whether that will happen in March or in June, I don't know," he said.
Jansen has certainly accepted the soaring freight rates, which caused carriers like Hapag Lloyd to rake in billions upon billions, is over.
"The party is over. We are back to a normal shipping business," CEO Rolf Habben Jansen told reporters at a briefing late on Tuesday on the state of the market, in which his company reported sky-high profits for three years running.

"Now we have to fight for every box again to get our ships full," he said.

However, he expects freight rates will not fall below costs, which were being kept high by expensive charter rates, high fuel costs and the need to adjust fleets to running on low carbon fuel.
That last bit about rates not falling below costs is important. Something I often wrote during the years of record low freight rates, when carriers were struggling with profitability, is there's a point when freight rates get lower than is even good for shippers. Obviously, shippers want costs to be as low as possible to help them make profits as high as possible. However, when freight rates get unhealthily low for carriers, there's a risk of bankruptcies and buyouts shrinking competition in the industry. Shrinking competition means rates are likely to rise again and be harder to come back down.
In the meantime, low demand has carriers turning to blank (cancelled) sailings, often last minute ones, in attempt to reduce capacity and fight falling rates. Some reports put blank sailings as high as 50% of scheduled sailings at the moment. Many blank sailings are happening last minute too. That can bring with it delays for shippers on getting their goods, as the cargo doesn't leave port until a later sailing.