Travel to China is Good for Importing Business But U.S. Warns It Could Result in Detention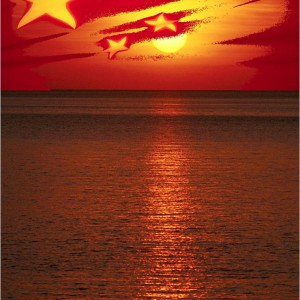 At Universal Cargo, we've always advised that it is optimal for shippers who import goods from China to go to China, if possible, and meet in person with business partners, manufacturers, etc.
While we maintain this is good business practice, if you do plan a trip to China, right now you should be extra careful.
Due to China issuing exit bans and making arbitrary arrests of U.S. citizens, the U.S. Department of State issued a China travel advisory last week. You can read the full advisory, which includes guidelines if you do take a trip to China, at the end of this post.
The trade war between the U.S. and China has obviously increased tensions between the countries. Canada, by request of the U.S., arresting Meng Wanzhou, the CFO of Chinese tech giant Huawei, on the same day the ceasefire was called on the trade war escalated tensions as well. It also created tension between Canada and China.
In fact, China made retaliatory arrests of Canadian citizens after Meng's arrest. Canada says 13 of its citizens have been detained so far, according to a Reuters article. David Zweig wrote an excellent article in the South China Morning Post comparing the case the U.S. has on Meng to the case China has on two of the Canadians it arrested:
… China's detention of Canadians Michael Spavor and Michael Kovrig in particular raises concerns for all foreign researchers who visit China regularly and meet colleagues to discuss China's policies and links with the world. Are we now breaking Chinese law when, without formal approval, we meet our Chinese colleagues who study regional politics?

According to the Foreign Ministry, China is handling the cases according to law. Kovrig is allowed only one consular visit a month and has no lawyer. In keeping with standard detention practice in China, he is also being interrogated three times a day, and not allowed to turn the lights off at night. In comparison, Meng has hired a Canadian lawyer and is out on bail in her own home in Vancouver. Now, which of the two countries is following the rule of law? How has Canada violated Meng's human rights, as China claims?
Political tensions between countries only add to already existing risks foreigners in China face of being arrested, getting hit with exit bans, or even being kicked out and banned from the country when it has long been their home.
If the communist regime in China suspects someone of criticizing the government or being of an unsanctioned religion like Christianity, that person is a likely target of persecutory practices.
I asked someone who lived in China for a decade about what's happening there now with people she knows and her perspective on these exit bans that China is issuing. She will remain anonymous and be referred to as my source.
She spoke of churches in China being attacked, burned, and shut down with foreign and local Chinese Christians being taken into custody and interrogated. "Many local Chinese have been interrogated more than any expats."
Expats or expatriates are people who live in a foreign country. All the expats my source spoke to me about are people, including families with children that have been raised in China, who have lived there for at least ten years with varying visas, including student visas, business visas, and research visas, but not tourist visas.
"I have stories mostly pertaining to expat friends being brought in for questioning their stay in China," she said. "Some have passed and some have been told to leave China and not come back. Other expats visiting the States now have heard from friends in Mainland China that they are on a list of people that says they need to be interviewed and in turn are not returning to China for now. My friends who are in the States now are probably on the exit ban status, which is why they are not returning to their home in China for the foreseeable future."
In the China Travel Advisory, the U.S. Department of State specifically brings up the Xinjiang Uighur and Tibet Autonomous Regions as places where Chinese authorities are enforcing extra security measures like sudden curfews and travel restrictions.
"On the Xinjiang Autonomous Region front," my source says, "I have other friends who have worked for years with the Uygher and Muslim ethnic groups in China as well as Tibetans. Uyghers who have been associated with expats in Xinjiang have been taken off the streets by the Chinese government and disappear from their family and friends."
In general, if you are planning a trip to China for your importing or exporting business, it is probably safest to avoid speech and electronic communication that is religious or critical of the Chinese government and to stay in the large cities. My source says smaller cities mean more government control.
Here is the full advisory the U.S. Department of State issued:
Exercise increased caution in China due to arbitrary enforcement of local laws as well as special restrictions on dual U.S.-Chinese nationals.

Chinese authorities have asserted broad authority to prohibit U.S. citizens from leaving China by using 'exit bans,' sometimes keeping U.S. citizens in China for years. China uses exit bans coercively:

to compel U.S. citizens to participate in Chinese government investigations,
to lure individuals back to China from abroad, and
to aid Chinese authorities in resolving civil disputes in favor of Chinese parties.

In most cases, U.S. citizens only become aware of the exit ban when they attempt to depart China, and there is no method to find out how long the ban may continue. U.S. citizens under exit bans have been harassed and threatened.

U.S. citizens may be detained without access to U.S. consular services or information about their alleged crime. U.S. citizens may be subjected to prolonged interrogations and extended detention for reasons related to "state security." Security personnel may detain and/or deport U.S. citizens for sending private electronic messages critical of the Chinese government.

Extra security measures, such as security checks and increased levels of police presence, are common in the Xinjiang Uighur and Tibet Autonomous Regions. Authorities may impose curfews and travel restrictions on short notice.

China does not recognize dual nationality. U.S.-Chinese citizens and U.S. citizens of Chinese heritage may be subject to additional scrutiny and harassment, and China may prevent the U.S. Embassy from providing consular services.

Read the Safety and Security section on the country information page.

If you decide to travel to China: