U.S. Customs Mistakenly Voids Importer Numbers & How To Reactivate Record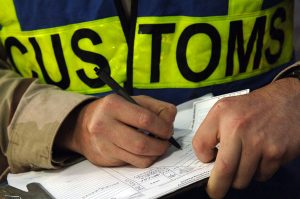 During a recent sweep of its importer database, U.S. Customs and Border Protection (CBP) mistakenly voided many importer numbers that should have remained active.
The CBP regularly voids importer records to keep its database up to date. Here are reasons the CBP lists for voiding importer numbers on its Voided Importer Record FAQs webpage:
Duplicate records are on file with CBP
The importer's Social Security number or Employer Identification number cannot be verified with the appropriate government agency (Social Security Administration or Internal Revenue Service respectively)
The importer, their authorized agent (with a valid Power-of-Attorney), or local CBP Officer has requested that the record be voided
CBP has received returned (undeliverable) mail when attempting to contact the importer via the US Postal Service
Failure to respond to CBP requests sent to the name and address listed on the importer record
Importer inactivity should be added to that list. In the recent sweep, the CBP was voiding importer numbers that hadn't been used in over a year.
Unfortunately, many shippers who very recently obtained continuous bonds for importing were also invalidated, so CBP error could also be added to the list of reasons an importer number might be voided.
At Universal Cargo, we have a great house customs broker in INLT, who worked hard to make sure our customers weren't impacted by this sweep.
In an email informing Universal Cargo about the sweep, Chris Reynolds of INLT said:
You should also be aware that the reactivation process is fairly labor intensive. In a typical day, U.S. Customs handles about 20 of these requests, with most being processed within two business days. We're told that there are currently over 300 in queue.
While we're making sure our customers here at Universal Cargo are in good shape, we know there may be other readers of our blog out there who have been impacted by this sweep and need to take action.
How To Reactivate Importer Record
Here are the instructions the CBP give on how to reactivate an importer record the government agency voided:
Email a completed CBP 5106 along with a valid importer record proof and Power-of-Attorney that is no more than one year old (if 5106 is signed by an Attorney-in-Fact) to bondquestions@cbp.dhs.gov. The subject line should state "Void IR#".

**NOTE: CBP Form 5106 must be signed by an officer of the company (President, VP, Secretary, Treasurer, CEO, COO, etc.) or a broker with power-of-attorney (POA).**

Relative to the type of importer record number, the following documents are acceptable proof:

Social Security Number – A copy of the importer's Social Security card (front & back). Or submit a copy of the front page of the importer's most recent tax return.

Employee Identification Number (EIN) – Pre-printed documentation received from the U.S. Department of Treasury, i.e. Internal Revenue Service (IRS), within the last 12 months that reflects the proper EIN and company name. Examples of IRS tax documentation include the following: 147C, 1040, 2363, 941/941V, SS-4, 1065, 8109/8109C, 7004, 355-ES, 1096, 1120/1120S, etc. You can call 1-800-829-0115 in order to obtain EIN verification (form 147C) if necessary. THE ABOVE DOCUMENTS MUST BE RECEIVED FROM THE IRS, U.S. DEPARTMENT OF TREASURY.

Note: W-9 applications, SS-4applications, State documents, and any documentation submitted to the IRS are unacceptable.

U.S. CBP Assigned Number – There is currently no documentation provided by CBP when issuing a CBP-assigned number. Only a completed CBP 5106 form and POA if signing on behalf of an importer, are required.