Universal Cargo Family Spotlight: Tim Hu & Son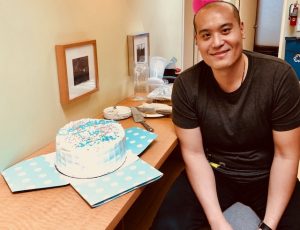 In today's blog we're doing something new that we plan to continue doing intermittently from now on. Spotlighting members of our team, so you can get to know us a little better.
Today's spotlight will be on Los Angeles Operations Manager Tim Hu, who recently had a very significant and exciting event take place in his life.
We have a mission statement here at Universal Cargo (UC):
We seek to enrich the lives of
those within our company
as well as
those we do business with.
Those are not mere words posted on our website, walls, or business cards. Those words are reflected in every action UC takes because they are the purpose behind every decision UC, as a company, makes.
UC's dedication to enriching the lives of those within our company and those with whom we do business has helped us become the trusted freight forwarder we've been for over 3o years. It helped us cultivate our core CARE values. It also makes the UC team feel like more than a group of coworkers. The team feels more like family.
If you've been a UC customer for a while, you may have that same feeling with the members of the UC family who have worked with you on your cargo imports and exports.
Every once in a while from now on we'll post a blog featuring a member of the Universal Cargo team like Tim.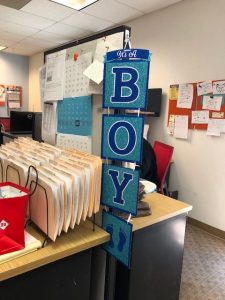 Not only is Tim a valued member of the Universal Cargo family, but Tim also has a growing family of his own.
Tim is the new father of a baby boy. We celebrated with him upon his return from paternity leave, but it's still worth saying congratulations again to Tim.
Congratulations, Tim!
He was kind enough to share a few pictures of his beautiful family for us to post here in the blog.
Check out the following pics: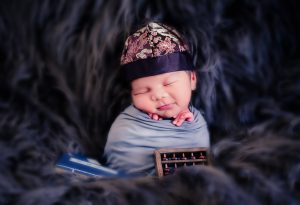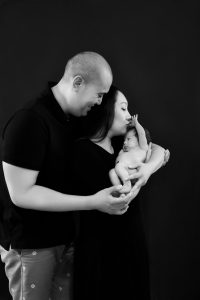 Tim's beautiful wife is staying home with their handsome new son as Tim continues to work hard here at UC, helping all your international shipping to continue with smooth sailing.
Tim was originally born in Taiwan but moved to the U.S. with his family in 1997. He graduated from Cal Poly Pomona and worked in several industries, including insurance, telecommunications, and logistics before joining the UC family.
Tim is a great problem solver, genuinely cares about our clients, and is a very valued member of our team.